UFC Vegas 42 Predictions
November 11, 2021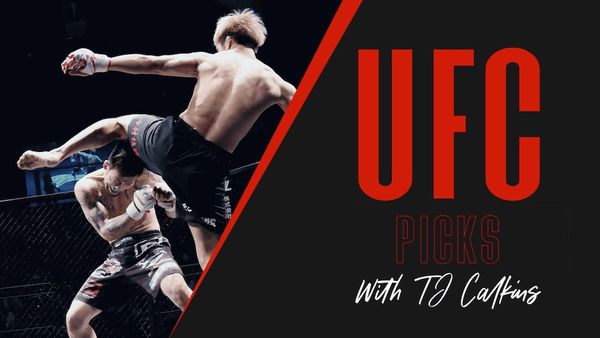 UFC Vegas 42 takes place at the UFC Apex in Las Vegas. The card starts at 4PM EST and is scheduled for 11 fights.
This is certainly not the worst Fight Night card we have ever encountered. We get Max Holloway in what is likely a run away main event, which is always entertaining. Losing two fights this week and cutting down to 11 fights from 13 fights is certainly not ideal. But there is still quality in the card. I can't speak for everyone, but it is amazing how fast I get spoiled when there are consecutive massive cards like the last two weeks. I am just left wanting more of that. Looking ahead, this will still be a fun card, and another positive, does not come with the PPV cost.
We do have three recommended plays for this card. Let's get to our UFC Predictions.
Miguel Baeza -140 vs Khaos Williams
✅ The early minutes of the fight will be the most dicey for Miguel Baeza. Khaos Williams brings true one shot KO power, but that fades rather quickly. Once that first round ends, the truly dangerous portion of the fight ends for Baeza, and he should be able to dictate how the remainder of the fight plays out.
✅ Baeza's kicking game is the jewel of his striking. He truly stings opponents and has a long frame to be able to land from range. He is most effective kicking opponents lower legs, and has a stoppage from those kicks already. We saw Williams have some problems with these kicks in his last fight with Matthew Semelsberger. We also saw Williams inability to switch stances, which is ominous for him in this matchup.
✅ Once Baeza has hurt the leg of Williams and made him a stationary target, he will have options. He can continue to stand and strike or he can put his high end grappling game to work. Baeza is worlds better on the mat and will likely submit Williams with just one takedown.
Betting Pick: Baeza ITD +200
Thiago Moises -250 vs Joel Alvarez
✅ Joel Alvarez takes a massive step up in quality of opponent. Simply put, it is a step up that he is not ready for. Thiago Moises is coming off a loss, but that was a main event loss to Islam Makhachev. While Moises was making his way into a main event, Alvarez was fighting guys on their way to being cut from the promotion.
✅ Alvarez generally relies on his BJJ game off his back. He has no qualms with fights hitting the floor, even if it means he is in bottom position. That game plan has worked for him against the lower level fighters he has faced, but will not work against Moises. Moises is the better BJJ player and will not fall into submissions like lesser opponents before him. Moises will control and work to a finish of his own on the floor.
✅ Alvarez relies on length and range to keep striking on the outside. He is simply not leveled up enough to keep Moises from working his way inside. Moises simply outclasses Alvarez in every aspect and should have something of an easy fight on his hands.
Betting Pick: Moises -250
Cynthia Calvillo -135 vs Andrea Lee
✅ After being dominated by Katlyn Chookagian and Jessica Andrade in consecutive fights, one would think the betting public would learn their lesson. They clearly did not, as they have flipped Calvillo from underdog to favorite in this fight. The pair of ugly losses will be a constant when Calvillo cannot put herself in top position on the mat. Given her lack of wrestling chops, that is likely a trend that continues.
✅ Calvillo is simply a subpar striker, and will be levels below Andrea Lee in that department. The onus for Lee will be to keep the fight upright, and she will run away with it in the same way Andrade and Chookagian did.
✅ Don't let Lee's UFC record fool you. The 4-3 mark could easily be 7-0. I scored all three decision losses for Lee, and she has been wildly unlucky with judging. The wrong fighter is favored in this one and Lee is the best value on the card.
Strong presence in US
Wide range of betting options
Generous bonus offers
$1000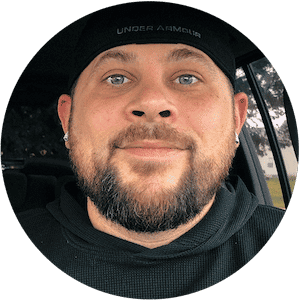 TJ Calkins
TJ Calkins was raised in a gambling loving household. He knew how to handicap horse races and follow line movements well before his tenth birthday. While sports betting remained a passion into adulthood, poker and Daily Fantasy Sports also became passions and remain as such today.