UFC Vegas 41 Predictions
October 21, 2021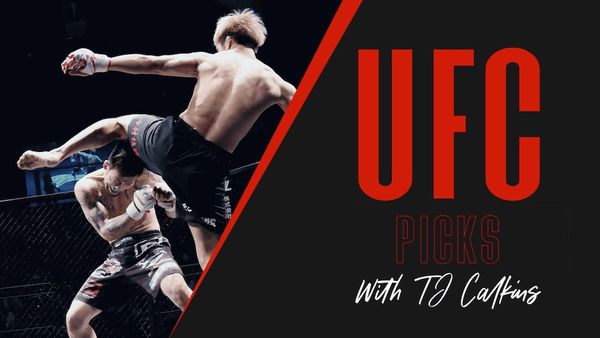 UFC Vegas 41 takes place at 1PM EST on Saturday at the Apex in Las Vegas.
This Fight Night card is a step up from the thin disaster level cards we dealt with for the last couple weeks. The main event is a very solid one at middleweight, or catchweight as it is now. More on that fight in a bit, as we will have a wager on it.
Where we get a real step up from the previous weeks is in volume of fights. We get 14 fights this week, which is a massive step up from the ugly 10 fight cards from the past couple weeks.
We have three dedicated bets this week. Let's get to them.
As always, check out our UFC bets here.
Marvin Vettori -175 vs Paolo Costa
✅ This main event was moved to a catchweight of 195 lbs when Paolo Costa revealed he would be unable to make weight earlier this week. I believe the change in weight is an advantage for the Costa side.
✅ Costa will be the clearly more powerful and effective striker. He has a way of bulling forward and forcing his will on his opponents. He has ample power and is a massive middleweight. Defending takedowns will be the key to finding a KO win for Costa.
✅ Vettori may have slightly more output in the striking, but he he is certainly at a massive power and technique advantage. I suspect it will not take long for Vettori to attempt to wrestle. If he fails in the wrestling, it will get ugly for him. He will also likely need more than one takedown, as Costa has a high end BJJ skill set and will be able to return to his feet.
One of the Largest Gambling Sites in the US
Offers Casino, Sportsbook & DFS
Great Promotions
Get $1000 bonus
Betting Pick: Costa ITD +225
Gregory Rodrigues -110 vs Junyong Park
✅ Rodrigues is a high end grappler that has developed his striking to the point that it is difficult to say what the biggest strength of his game is. He will have an advantage in the striking and is the much more likely fighter to find a finish. He also has a superior BJJ skill set, but is not the better wrestler.
✅ Park may have real problems in this matchup, as Rodrigues has every area covered. Rodrigues will own the striking and if Park decides to wrestle, Rodrigues is much better on the floor. It is difficult to envision real paths to victory for Park, despite this being a pickem fight.
✅ Rodrigues simply trumps the paths to victory that Park has used in the past. Wrestling will not help Park here and he does not have enough power on the feet to earn the respect he will need to win the fight. The flat line on Rodrigues is the best avenue of attack.
Great promotions
Best Multi interface platform
Easy registration process
Get $1000 bonus
Betting Pick: Rodrigues -110
Tabatha Ricci -250 vs Maria Oliveira
✅ Ricci had a tough short notice debut and up a weight class. That all changes now as she is the one fighting a very low level debutant. Her judo and BJJ game are going to be the determining factors in this fight. The gap in skill in those areas between her and her opponent are an absolute ocean. Ricci will own this fight on the mat.
✅ Oliveira is debuting and has fought some seriously weak competition on the regional scene. She has 12 wins, but that comes with an asterisk. The 12 fighters she has beaten only have a combined 25 fights and worse yet, just eight total wins. She is an adequate striker but that will not matter. She will be helpless once the fight hits the mat.
✅ This is truly a mismatch, and one that will look like a BJJ clinic. Ricci will have so many minutes to work on the floor, she will be able to find a finish. Fortunately that outcome still comes with a plus figure, at +140.
Great promotions
Best Multi interface platform
Easy registration process
Get $1000 bonus
Betting Pick: Ricci ITD +140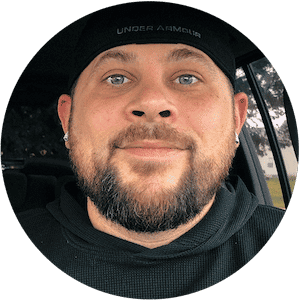 TJ Calkins
TJ Calkins was raised in a gambling loving household. He knew how to handicap horse races and follow line movements well before his tenth birthday. While sports betting remained a passion into adulthood, poker and Daily Fantasy Sports also became passions and remain as such today.