UFC Vegas 37 - Smith vs Spann Betting Picks and Predictions
September 16, 2021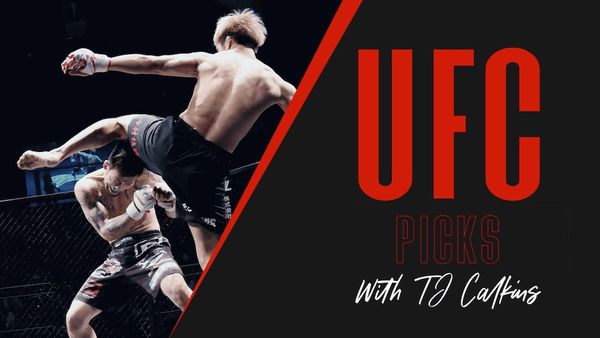 UFC Vegas 37 airs live on ESPN+ on Saturday at 4PM EST.
This Fight Night card lost a fight on Wednesday, but it still brings 14 fights, punctuated by a main event between Anthony Smith and Ryan Spann. This is the first spotlight for Ryan Spann, who will get a good gauge on where he sits against gatekeeper Anthony Smith, Smith sits as a -175 favorite and should control the later portion of the fight. A win coming by way of decision is most likely for Smith if he is to win. For Spann, he does not have massive cardio issues, but does slow later in fights. His path to victory is finding a finish in the first couple rounds. With a very wide range of outcomes and no value on the betting line, there is not a recommended bet for the main event.
There are however five fights with a betting pick. Let's run through those.
Ion Cutelaba -145 vs Devin Clark
Fight is at 205 lbs and is -190 to end inside the distance.
✅ Ion Cutelaba is a finish or bust fighter. He lays it all out there and drains his own gas tank chasing an early finish. He is the far more dangerous fighter of the two.
✅ Devin Clark is a wrestler and a less exciting fighter. He is a fighter that can be gotten out, as all five of his UFC losses have come by way of finish.
✅ With the nature of each fighter and the likelihood of an early Cutelaba finish, the +105 ITD line is the best avenue of attack, even with the lack of value in comparison to the ITD line.
Betting Pick: Cutelaba ITD +105
Ariane Lipski -125 vs Mandy Bohm
Fight is at 125 lbs and is +150 to end inside the distance.
✅ Ariane Lipski and Mandy Bohm are both strikers, but the younger Lipski is more experienced and against better competition. She has made the training adjustments to patch the holes in her game, and gets a lesser opponent to get her back in the win column.
✅ Mandy Bohm debuts in the promotion at 32 years old without a single fight against a UFC caliber fighter. Her strengths and weaknesses are very similar to that of Lipski's, albeit with a lesser version of the strengths and a more glaring version of the weaknesses.
✅ Bohm is a good bet to never notch a UFC win, and we get the advantage of only having to lay -125 on her opponent.
Betting Pick: Lipski -125
Tony Gravely -190 vs Nate Maness
Fight is 135 lbs and is +120 to end inside the distance.
✅ Nate Maness is a well rounded fighter, but I do not see him having the wrestling chops to stay off of his back, nor the fight ending power in the standup to keep himself from a loss on the scorecards.
✅ Tony Gravely is a beast of a wrestler that will secure as many takedowns as he needs or sees fit to. He will win rounds with his grappling and could be in for a personal best in take downs if mat returns are required.
✅ It is difficult to envision Maness stealing any round but the third round, and that would require Gravely to be gassed. This line feels far too short.
Betting Pick: Gravely -190
Erin Blanchfield -320 vs Sarah Alpar
Fight is at 135 lbs and is +125 to end inside the distance.
✅ Erin Blanchfield is an exciting 22 year old prospect with an essentially unlimited ceiling. She is a grappler that has been favorably matched up with a less effective grappler.
✅ Sarah Alpar is underwhelming and has no identifiable path to victory in this fight. She is at a grappling disadvantage no matter position, and this will be a grappling heavy fight.
✅ I expected a much larger betting line, and despite my reluctance for playing lines as wide as this one is, I see great value in Blanchfield.
Betting Pick: Blanchield -320
Emily Whitmire -125 vs Hannah Goldy
Fight is at 125 lbs and is +200 to end inside the distance.
✅ Emily Whitmire has been in the octagon with some of the better grapplers the division has to offer. While she didn't win those fights, she found success in fights in which she was the superior grappler, such as this one.
✅ Hannah Goldy has been underwhelming in the UFC. The striker lacks some level of fluidity and does not appear to have enough power or defensive chops to make it in the promotion with her striking skill set.
✅ Whitmire is the far more likely fighter to dictate where the fight takes place. She will own the grappling realm and even if she is unable to find a finish, this will win her rounds to have her hand raised.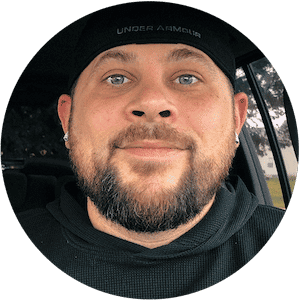 TJ Calkins
TJ Calkins was raised in a gambling loving household. He knew how to handicap horse races and follow line movements well before his tenth birthday. While sports betting remained a passion into adulthood, poker and Daily Fantasy Sports also became passions and remain as such today.