UFC Vegas 17 – Neal vs Thompson Betting Picks and Predictions
December 16, 2020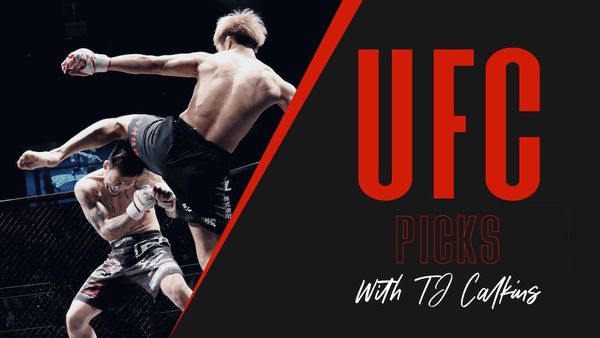 2020 has been a wild ride in all aspects of our lives, but MMA, particularly UFC, has been a part of it throughout, and I am thankful for that. This event will be our 33rd event in 32 weeks, which is unprecedented for the UFC, and while I am wholly thankful for that, a couple weeks off to refresh is always welcomed.
We will try to close the year out right here, and we are entering this event with 35.5 units of profit. With six plays on this card, we are looking to get that figure over 40 units of profit for the year.
This card is well made, and was essentially initially overbooked, but that seems prudent at the moment. We have lost four fights thus far, but still have 13 fights for the card. Included on the 13 fight card, are seven fights that I would deem worthy of being on a pay per view main card, and that makes it an extremely fun way to close out 2020. Also included in the 13 fight card are six betting plays. Without further ado, let's get to the UFC Picks – first in video followed by a full review in text.
UFC Fight Night Preview Thompson vs Neal
Geoff Neal pick em vs Stephen Thompson
Betting Play: Neal ITD +195
Fight is five rounds at 170 lbs and is -155 to end inside the distance.
This was not our originally scheduled main event, as it was supposed to be Khamzat Chimaev vs Leon Edwards, but that fight has been moved to January. Luckily for us, we had this fight queued up to slide right into main event slotting.
These two high end strikers have been on converging career trajectories and Wonderboy Thompson will be looking to change their respective paths, while Neal will be looking to accelerate those paths. Wonderboy has made a career off of being a high end and unique striker, and brings a karate stance with an extremely high end kicking game.
He also has seamless stance switches that are unrivaled by any fighter in MMA. He is a precise striker, but is something of a point fighter. His last win via finish was back in 2016, and he is just 2-4 since that time and has been knocked down in all four losses and knocked out in one of those fights, by Anthony Pettis.
That superman punch form Pettis starched Wonderboy, and that should be a huge concern as Neal packs significantly more power than a fighter like Pettis. Wonderboy's chin is questionable and that is not the desired feature to bring into a fight with Geoff Neal. Neal is a well rounded fighter, and while his power is recognized, it remains unsung.
His last fight saw him KO Mike Perry, who is quite far from a world better, but is known for his durability. Perry takes big damage in essentially every fight, but always gets through it, except against Neal. Wonderboy will want the fight to be at range throughout, and the key for Neal will be shortening that striking distance, and simply creating more exchanges.
While he probably won't be the higher volume fighter, he won't need to be. His power will be the determining factor of the fight, and Thompson will be unable to take it. I don't believe Wonderboy's chin will hold up for 25 minutes in the smaller octagon against Neal.
We will see a new true title contender emerge as Neal sleeps yet another opponent and continues to charge towards the belt. We do get added value on the +195 ITD line, and that is the method of attack on the betting line.
Michel Pereira -125 vs Khaos Williams
Betting Play: Fight ends ITD -260
Fight is at 170 lbs and is -260 to end inside the distance.
I try to be quite selective when using the term "don't blink" for a fight, but this one certainly fits the bill. Khaos Williams has shown big KO power in his first two UFC fights, landing a pair of KO wins in a combined 57 seconds. He will go for the hat trick against the most maddening fighter in the promotion to attempt to provide analysis on.
Michel Pereira has a complete and rounded skill set, is a dynamic striker, but is his own worst enemy at times and attempting to guess when that happens is not a projectable event. He show boats and plays around while in the cage.
It is not a constant, but at times he does flips, spends his gas tank on entertaining on low percentage strikes that would be jaw dropping if landed, and essentially does not always focus on the fight at hand. I would hope he will be aware of what his opponent has been doing recently, and comes with a gathered approach to this fight, but that is hardly a guarantee.
Despite the guessing game we have to play with Pereira, there is an avenue of attack for this fight. If Pereira comes dialed in, and comes to win, he is a finisher himself, and could easily earn that if and when he survives that first minute. If he comes to play instead of fight, he will likely be the next victim of Khaos in a short fight. In any event, both of these fighters will bring finishing ability throughout, and this fight making it to the judge's scorecards would be a wholly surprising outcome.
I don't enjoy laying -260 on anything in MMA, but this fight ending ITD seems like a nice value to occur at that figure, and that is how we will attack it.
Greg Hardy -120 vs Marcin Tybura
Fight is at heavyweight and is -150 to end inside the distance.
If I'm being completely honest, I have to believe the widespread negative feelings on Greg Hardy due to his past transgressions are playing a part in where this line sits, as it is not wide enough.
No matter how you feel about Hardy, it would be wildly irresponsible to ignore his developments as a mixed martial artist. In addition to that, he remains a massive and powerful human, with real power at heavyweight. He will own the striking in this fight, and will likely smash the chin of Tybura, but he has to be defensively aware that takedowns are coming.
By my view, Tybura's lone path to victory will be getting the fight to the floor and working his top game against Hardy. If and when he does not, his questionable at best chin will be on full display. Despite being a 12 fight UFC vet, Tybura has essentially avoided the heaviest handed strikers in the division, save for Derrick Lewis, who knocked him out. He has also been finished by Shamil Abdurakhimov and Augusto Sakai, and it can be argued he will be staring down the barrel of more power than he has been forced to face in the promotion in this fight.
Going further, and looking at the remaining previous opponents, his seven wins are against opponents who have a combined two KO wins at heavyweight over a five year span. For reference, Hardy himself has five KO's in the UFC (including DWCS) in that span. Also included in those opponents Tybura has beaten were two blown up light heavyweights, and this is absolutely the type of matchup that exposes Tybura.
Hardy will have to be aware with his takedown defense, but we are going to see him sleep Tybura. With very little added equity on the ITD line for Hardy, we will stick with the flat line of -120.
Sijara Eubanks -160 vs Pannie Kianzad
Betting Play: Eubanks -160
Fight is at 135 lbs and is +250 to end inside the distance.
In a general sense, I am a fan of Pannie Kianzad's aggressive fighting style and less so of the style of Sijara Eubanks. With that said, I see a clear cut path to victory for Eubanks in this matchup, and it is completely in line with how Eubanks fights, and a highly likely outcome.
Kianzad is not great at any one thing, but likely has a striking edge in this matchup. Neither of these ladies have overwhelming power and the striking is close enough, but I don't believe this matchup will be at all decided in the standup. Eubanks will look to take the fight to the floor and put her top game to work, and I think we will see a great deal of success from that game plan.
Eubanks is quite capable of high end control on the floor, and Kianzad has shown real issues with returning to her feet when taken down, and those were against opponents with lesser top control abilities. I think it is quite probable that just one takedown in every round essentially ends the round, and Eubanks runs away with a boring decision.
Also worth noting is that in the three fights that Kianzad was finished, they were all on the floor, so Eubanks is not out of play for a finish, but a decision is more likely, and we will play her flat.
I was looking at multiple plays on the undercard, but am falling just a tick short of making them dedicated plays. There is also another play in the co-main event that I was close to making, but again, falls just short on level confidence. Those plays are as follows:
👊 Marlon Moraes ITD +345
👊 Dalcha Lungiambula +210
👊 Deron Winn +135
👊 Drako Rodriguez ITD +325
👊 Tafon Nchukwi ITD -165
If you're looking for more action, I would bet the collective is profitable here, but just can't quite get to dedicated plays.
👊 Rob Font via decision over Marlon Moraes
👊 Taila Santos via decision over Gillian Robertson
👊 Alex Morono via KO over Anthony Pettis
👊 Cody Durden via decision over Jimmy Flick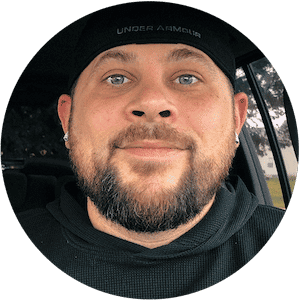 TJ Calkins
TJ Calkins was raised in a gambling loving household. He knew how to handicap horse races and follow line movements well before his tenth birthday. While sports betting remained a passion into adulthood, poker and Daily Fantasy Sports also became passions and remain as such today.