UFC Vegas 10 At The Apex – Waterson vs Hill Betting Picks
September 9, 2020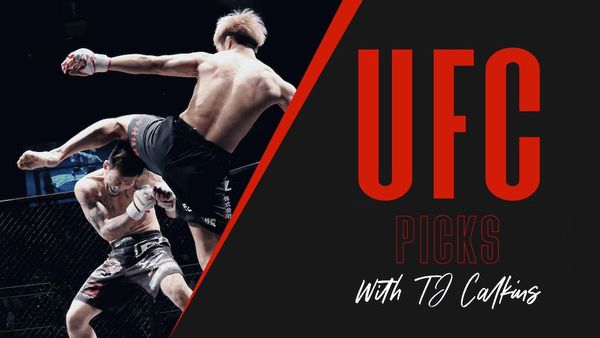 At the time of this writing there are 12 fights scheduled for UFC Vegas 10. This is notable because last week, for the second time in three weeks, we had a fight card fall apart and had just seven fights once it was time for the first fighter to make the walk. Also at the time of this writing we have already had a replacement, with Jalin Turner replacing Frank Camacho against Brok Weaver. More on this later, but things went from bad to worse for Weaver.
Let's check in on how we did last week.
✅ Win – Alistair Overeem -150 – The fight was more competitive on the feet than I anticipated, mainly due to spells of inactivity from Reem, but once it hit the floor, Sakai had absolutely no answers. Once Reem realized he could land takedowns, he patiently but steadily rained down ground and pound until the ref had no choice but to bail out Sakai and stop the fight.
❌ Loss – Alonzo Menifield R1 win – I gave Menifield too much credit, and it appears higher levels of competition are something he is simply not ready for. He wasn't really close to landing a fight ending shot in the first round and OSP took over as the fight wore on.
♻️ Push – Sijara Eubanks +105 – A bad turn for both us and Eubanks. In what would have been a plus money hit for us, Karol Rosa was forced to pull out due to weight cutting issues and did not get a replacement. Eubanks has been rescheduled for this card against Julia Avila, which spells disaster for Eubanks.
♻️ Push – Jalin Turner via KO +320 – Turner also lost his opponent on the day of the fight and this superb value was a scratch from our bet card. Turner picked up a fight against Brok Weaver on this card and we will be going back to him.
✅ Win – Viviane Araujo -180 – I thought Araujo would be the superior striker and better wrestler, and both proved true. Araujo tuned up Montana De La Rosa on the feet and kept the grappling out of the fight en route to an easy win.
We took a single unit profit on the week despite the cancellations and are on to this week's bets.
Angela Hill -125 vs Michelle Waterson
Betting Play: Waterson +105
Fight is five rounds at 115 lbs and is +240 to end inside the distance.
With the loss of Marreta vs Glover, this fight got bumped up to main event status, and is the full five round version. These two ladies will be ranked in the strawweight division for years to come, but it would be a massive upset to see either work their way into the top five in the division.
Both have rounded enough skill sets but each has a clear and distinct advantage in this fight. For Hill, she is the tighter and busier striker, and she will need this fight to take place predominantly on the feet if she is to get the nod from the judges. While she has worked on the once huge hole that was her ground game and made improvements, she will be in a terrible spot if she allows any takedowns at all in this fight. The name of the game for her will be to be busy enough striking to win early rounds, but leave something in reserve so as to not tire in the later rounds, while avoiding grappling altogether.
On the Waterson side, I wouldn't call her a markedly worse striker than Hill, but she simply does not put out the same volume and doesn't have a power factor to make up for the volume disparity. With this being the case, she will absolutely need to work her wrestling and take the fight down. She is a good enough wrestler, whose best attributes are in the clinch, but also has sound timing on shots from space. She will have to fight through some sound striking from Hill in the clinch to secure some her signature throws, and put her top game to work. We saw that Hill will still lose rounds from bottom in her last fight, and unlike her last fight, Waterson will not tire and abandon what works. Waterson is also very live for a back take leading to a submission in that spot.
Depending on how soundly Hill is able to stop takedowns in the first three rounds, she very well could keep the fight competitive through that point. The championship rounds will be a different story, and I believe the cardio of Waterson takes over. The wrong fighter is favored here and I believe Hill's sole path to victory is a 48-47 decision in which she wins the first three rounds. Waterson via sub at +575 is tempting, but when we are already getting a plus figure to play her flat, no need to get cute.
Khama Worthy -135 vs Ottman Azaitar
Fight is at 155 lbs and is -245 to end inside the distance.
This new co main event is an absolute banger, and if you make sure you see one fight on Saturday, make sure it's this one. We are going to see a KO in this fight, and I have a lean as to which side.
Khama Worthy has won his first two UFC fights as a large underdog and will walk to the octagon as a favorite for the first time. He has very tight striking and good head movement, which may work to his detriment in this matchup. While he can time up his opponents and touch them up, Ottman Azaitar is not the type of fighter that allows those opportunities. Azaitar has truly big power and pushes forward with volume and heavy but wild shots. Head movement just won't do against this style as footwork will be necessary, and I think Azaitar will land and land big early in this fight, testing the chin of Worthy, who has been KO'd five times in his career. If Azaitar is unable to finish Worthy relatively early, the pace the undefeated Azaitar pushes could catch up with him, and we could see Worthy land clean later and earn a finish himself.
If there is any grappling in this fight, Azaitar has the advantage there, but I envision a striking based fight. Azaitar just throws so heavy and forces his will to a degree that I will have to bet him until one of his opponents shows me otherwise. We will be taking Azaitar ITD at +185 (identical to his via KO line) and for both safety purposes and the ability to double dip, we will take this one to end ITD as well.
Betting Plays:Azaitar ITD +185Fight ends ITD -245
Billy Quarantillo -245 vs Kyle Nelson
Fight is at 145 lbs and is -165 to end inside the distance.
Let me start by saying I really like Billy Quarantillo's skill set. He always comes correct with the cardio and is incredibly well rounded. The only aspect in which he doesn't match or better Kyle Nelson in this matchup is in the power early in fights. Billy Q can get himself in trouble with eating shots early on, but is generally able to work past that or recover. This is the exact danger Billy Q is looking at in this particular matchup, but if he isn't KO'd in the first round, he will put his grappling to work and tire out and beat on Nelson both on the feet and on the floor.
I don't love the -245 price tag, but I am projecting a lone path to victory for Nelson, and it might be prudent to hedge the Billy Q play with a Nelson Round 1 win play, because it sits at such a large figure at +675. Simply hedge the risk figure on Billy Q with the exact same to win figure on Nelson.
Betting Play: Combo of Billy Q -245 hedged with Nelson Round 1 win at +675 (See above).
Jalin Turner vs Brok Weaver
Fight is at 155 lbs.
At the time of this writing, this fight was just booked. We do not yet have any betting lines or prop lines. When these come out, it will absolutely be something to monitor. This is a disastrous matchup for Weaver, who is more than willing to brawl and eat shots on the feet, which will lead to him being slept by the far more powerful Turner. I don't see a redeeming quality for Weaver in this matchup to turn the tide, and if the Turner via KO prop is anywhere in plus money, I will be all over it.
Betting Play: Turner via KO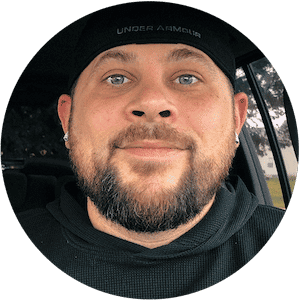 TJ Calkins
TJ Calkins was raised in a gambling loving household. He knew how to handicap horse races and follow line movements well before his tenth birthday. While sports betting remained a passion into adulthood, poker and Daily Fantasy Sports also became passions and remain as such today.