UFC London Predictions & Promos
March 16, 2022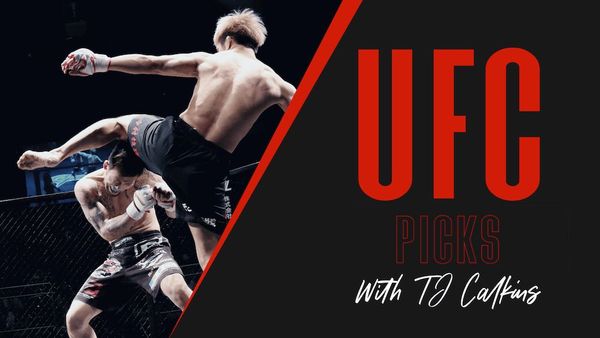 UFC London is a very fun fight night card that takes place in London, UK. The 13 fight card is solid, even if there are more higher betting lines than we generally prefer. The first fighters on the card will make the walk at 1PM EST on Saturday March 19th. UFC London streams live on ESPN+ from the O2 Arena. This card marks the first of consecutive Fight Night cards to take place outside of the Apex.
This is another consecutive solid Fight Night card. This is the second of three solid ones in a row. It is also the first of two in a row that sees the promotion travelling as opposed to holding the card at the Apex.
The fight card is fun in totality, even if there are a good deal of wide betting lines. The main event marks a big step forward for a real heavyweight prospect. Tom Aspinall has been finishing lesser fighters with ease and he needed a step up in competition. The step up in competition is Alexander Volkov, a long time staple in the heavyweight top ten. Oddsmakers think this is a very close fight, as Aspinall is slightest of favorites. We will have a bet on this fight so more on that one later.
The co-main event showcases Dan Hooker's move down to featherweight. After reaching a plateau at lightweight, the rangy fighter will try his hand at a lower weight class. He will be jumping in head first taking on Arnold Allen. Allen is ranked seventh in what Hooker likely views as a wide open weight class.
I think this co-main event is quite intriguing. I believe the volume of Hooker in the stand up will be the differentiating factor in the fight. Of course with the drop in weight class, there will be questions on both his cardio and durability. I think there is some value to be had on the Hooker side, just not to the point of a dedicated betting pick.
The remainder of the fight card brings us some rising stars from overseas, and some fighters that should notch convincing wins over lesser competition. Paddy "the baddy" Pimblett will be in action in the octagon for the second time. He has a very real ceiling in the UFC and will likely notch another win via finish against Kazula Vargas. Gunnar Nelson and Takashi Sato will square off in the ultimate striker vs grappler matchup. There is big value to be had in the striker, Sato. Sato returns 5:1 for a KO, in a fight where he has a KO or bust outlook. Those are just a couple highlights for the fight card in totality.
With a good deal of large betting lines, we will not have an overabundance of action. Seven fights sit with the favorite costing 3:1 or better. That said, we will not have a shortage of action either. We will have four betting plays on the 13 fight card. Try as I might, I could not find an underdog to play on this card. All of our action will be coming on favorites.
As always, check out all of our UFC Picks.
Tom Aspinall -120 vs Alexander Volkov
✅ Tom Aspinall is a fast rising prospect in the heavyweight division. He has expressed that he is no real rush to move towards the top, but his performances have made that an issue. He has simply been too good, and the promotion has no real choice but to advance his level of opponent. His four UFC fights have all been wins via finish, and he only needed to get into the second round one time.
Aspinall has a wildly complete skill set. His boxing is quite sharp and powerful. He moves extremely well and has fantastic movement for a heavyweight. He is also a solid wrestler and very high end grappler. He has not had to yet and we haven't seen his grappling on full display. However, one day he will run into a fight where the striking may not go his way, and he just may shock a lot of people once he is forced to grapple.
✅ Alexander Volkov is a long time staple in the top ten in the heavyweight division. The tall and long striker has been quite solid in all aspects of MMA, but has not looked to be at his best of late. Particularly not in his last fight against Marcin Tybura. He was able to escape with a close decision win, but now he faces a much more dangerous opponent. Volkov's straight shots will be designed to keep Aspinall at range, but he will be disappointed when that game plan does not work. Volkov is also a decent enough grappler, but he is a fighter that can be taken down. If he is, he is going to need a very real sense of urgency to return to his feet.
✅ This feels like a simply fantastic matchup for Aspinall. He is going to be the busier and more powerful striker in the stand up. His movement and speed is going to frustrate Volkov, and Aspinall will also win the volume battle. If there is to be any grappling in this fight, Aspinall will have a large edge there as well. I do very much expect him to keep his finish streak alive. With that said, I don't see enough value to move off the flat line to the ITD line, so we will bet Aspinall flat.
Betting Pick: Aspinall -120
Ilia Topuria -450 vs Jai Herbert
✅ Jai Herbert is a striker that is quite solid at his craft. He is sharp in the stand up, and has enough if not ample power. The large underdog will win the volume battle in the stand up portion of this fight. He will land more but will certainly not have the power advantage. It is not the striking where Herbert will come completely undone in this matchup, although he will have to be careful to not eat a power shot. His problem will be on the floor, as he is not nearly on the level of his opponent in either striking or grappling departments.
✅ Ilia Topuria normally fights at featherweight, but it is easy to see why he took this fight at lightweight. Despite being the slightly smaller fighter, he will be able to hang in the standup, and will be the fighter threatening a knock out. Where he will see little resistance is on the floor. Topuria is a world's better grappler than Herbert, and will have a wrestling edge as well. Unless there is a very quick knock out in the stand up, I simply can't see how Topuria does not own this fight on the floor.
✅ Herbert is a fighter that will have more success against strikers than fighters with complete skill sets. Unfortunately for him, Topuria is the latter. Topuria, even if the early striking does not go his way, will have a path of essentially no resistance. He will take the fight down and be absolutely dominant on top. I couldn't say if a ground and pound finish or a sumission is more likely, but I can say one of the two is easily the most likely outcome of the fight. Topuria ITD -175 is our play.
Betting Pick: Topuria ITD -175
Cory McKenna -240 vs Elise Reed
✅ Elise Reed took her UFC debut up a weight class and out of her depth. She was absolutely mauled in that fight. Now the promotion gives her a chance in her natural weight class. While she does not have any glaring holes in her game, she is not particularly good at any one thing. Certainly not at the UFC level. She will bring competence in all facets but will also be out classed by her opponent in all facets. She also lacks experience. She has just five pro fights at nearly 30 years old.
✅ Cory McKenna is actually the more experienced fighter despite being just 24 years old. Unlike her opponent, we are still seeing real improvement from her. Her striking has caught up with her grappling and she is moving towards being a complete fighter. This matchup is a good step for her, and I believe she will have every area of this fight covered. She will be the more effective striker, better wrestler and more dangerous grappler.
✅ Bluntly, I do not believe Elise Reed to be UFC level. I would rank her as the worst strawweight on the roster and do not envision her booking a win in the promotion. McKenna will take the next step in her progression. While the -240 price tag is not overly value laden, I still like the price and the play on McKenna.
Betting Pick: McKenna -240
Nathaniel Wood -295 vs Vince Morales
✅ Vince Morales has taken this fight on short notice. I do not believe that choice to be a good decision, but he does have a puncher's chance. That is really all he has, as he is going to be covered up in every aspect of this fight, save for the early power. Morales is not a low volume fighter, but is not a pace pusher either. He does not initiate grappling and he will have a difficult time in this fight. He was finished by leg kicks three fights ago, and that issue is going to pop up for him once again.
✅ Nathaniel Wood is a very fun, high energy and high volume fighter. He has a good rounded skill set and his grappling ability is undersold. He is coming off a fight of the night loss to Casey Kenney, and this step back down will put him back in the win column. Wood has not been shy about kicking the leg of his opponent. He has landed 115 leg kicks in his last two fights. Without digging in, I believe that has to be a two fight record. Knowing his opponent was finished by those shots, that aspect alone makes Wood probable to win the fight. Now add in that he is the sharper, quicker and busier striker overall. He also is the better wrestler and grappler.
✅ Wood is simply going to pour the volume and damage on Morales from the onset, and I believe we see the toll taken within the first two minutes. Wood has every aspect of this fight covered and it will progressively tilt his way as the fight wears on. I am unsure if Morales will make it to the final horn. With that being the case, we bite the bullet on the big figure on Wood and play him flat.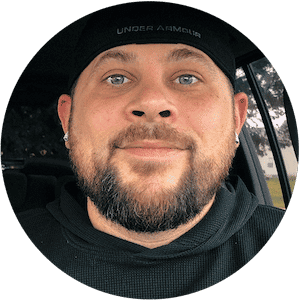 TJ Calkins
TJ Calkins was raised in a gambling loving household. He knew how to handicap horse races and follow line movements well before his tenth birthday. While sports betting remained a passion into adulthood, poker and Daily Fantasy Sports also became passions and remain as such today.