UFC Fight Night 171
February 21, 2020
The promotion travels across the pond for a card headlined by the return of Tyron Woodley after being demolished by Kamaru Usman and losing the championship a year ago. He is on the road as he faces English fighter Leon Edwards in a welterweight main event, who is favored -160 and is on quite the winning streak.
Woodley has a wide range of forms for this fight, as we haven't seen him in a year's time and it looked as if father time may have taken its toll on the 37 year old fighter in his last fight. His wrestling will need to be as sharp as possible if he's to control Edwards for enough time to steal a decision.
Edwards has won eight consecutive fights and does have something in common with Woodley. Both fighters most recent loss is to the champion Usman, albeit in 2015 for Edwards. Edwards has made real strides in all aspects of grappling, and it has caught up with his high end striking/boxing to the point that he can be called a complete fighter, and one that I believe will give Woodley all sorts of issues. Stuffing an early takedown or two and making this a striking affair would tilt the fight massively in Edwards favor and he is a sound bet to get a win on his home turf, and inevitably call for a title shot.
If you're looking for early action on this one, Edwards is the fighter to look to.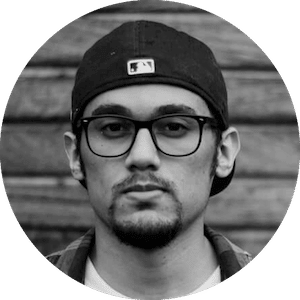 Gus Anderson
Gus Anderson is a gambling wizard. As a kid he dreamt about becoming a Tennis, Hockey and Golf professional but ended up as a gambling professional with focus on both sports & casino.