UFC Fight Night 170
February 21, 2020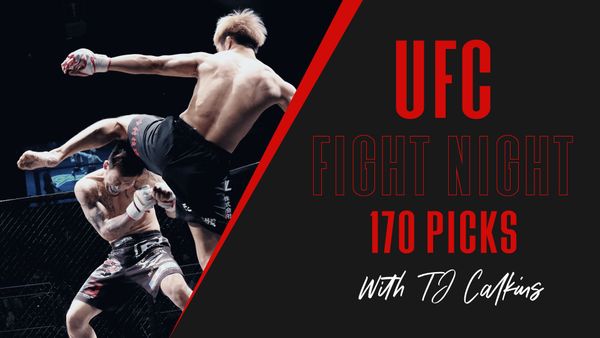 For a fight night card, this Brazil card is stacked and the lightweight main event is certainly one that the MMA universe will be looking forward to. Kevin Lee takes on Charles "do Bronx" Oliveira and the early line is Kevin Lee -150. Lee is coming off a sweet head kick KO of Gregor Gillespie and looks to be a reinvigorated fighter since switching gyms to Tristar. Of course getting to work with the likes of GSP every day will be an improvement for any fighter, but Lee will need to step up his game multiple notches if he's to beat do Bronx in Brazil.
Do Bronx has been one of the hottest fighters in all of the UFC. He has always had an extremely high end BJJ skill set that he effective translated to MMA. What should be quite scary for the rest of the UFC lightweights is his striking is catching up with his BJJ game. In the last two years, he followed up four consecutive submission wins with two wins via knock out. He is an incredibly exciting fighter that will threaten Kevin Lee in all facets, and will be the better conditioned fighter to boot, as nearly all of Lee's opponents are.
UFC Brazilia Betting Overview
Whether you're a casual fan that generally only tunes in for the big pay per view events, or a die hard don't miss a fight fan, we can all agree this is as good as it gets for a streaming fight night card. This Brazil card is loaded top to bottom and is the best card they've put together in some time, even without any title fights or title eliminator fights.
As you'll see as we navigate through this card, the favorites touched on in the look ahead article all remain quite viable and the card will be capped with a big value underdog in the main event. Until the main event we'll be attacking a lot of favorites so we will be looking for a clean sweep on the card leading up to that fight. Let's get to the bets.
As always, I'll just cover the bets on the Fight Night cards but will offer a prediction on the remaining fights.
Kevin Lee -145 vs Charles Oliveira
This was a fantastic fight for the promotion to make after Kevin Lee seized some momentum with his head kick KO of dominant wrestler Gregor Gillespie in his last fight. The gym switch to Tristar paid dividends in his first outing as he snapped a two fight losing streak and he will look to build on that against Charles "do Bronx" Oliveira. Do Bronx has won six consecutive fights in the promotion all via finish in the first two rounds and has finished 15 of his 16 UFC wins inside the distance. Do Bronx BJJ skill set has always been top notch, and he is such a submission threat it is generally a fool's errand for any opponent to attempt any level of grappling with him. The scary thing about him is he, at 31 years old with 25 UFC fights under his belt, is seeing his striking catch up with his grappling, as he's finished consecutive wins via KO. While he will not have a length nor power advantage in this one, he is certainly the more polished of two fighters who prefer grappling and his striking has been pinpoint deadly of late. He will also be the mentally tougher fighter as Lee has had plenty of fight IQ issues in the past and has a gas tank that gives out. The latter may be corrected by the gym change but the former could be a massive issue, particularly in Brazil where the atmosphere and fans are brutal on non Brazilian fighters. I do believe the path to victory for Lee will be another early KO on the feet, and that is certainly not a high percentage outcome and is an ugly outlook for a favorite. Do Bronx will get the job done at home in Brazil as a value underdog. Also with Lee's gas tank being an issue and the propensity for finishes for Do Bronx, it feels great even laying heavy juice to take this fight to end inside the distance.
Gilbert Burns -190 vs Demian Maia
Demian Maia is still going strong at 42 years old and is actually on a three fight win streak. He runs into an ugly stylistic matchup in this one however, as Gilbert Burns is not the type if fighter Maia should want to run into at this point in his career. Maia's BJJ skill set is world class and has always been his bread and butter, but Burns is one of the few that can match his skill set in that department. Where Burns will shine is having a wide advantage in the striking and a huge power advantage. Leg kicks will be the setup for Burns as he chews the lead leg of Maia and ultimately starts landing the heavy punches he's got in the tool belt. Maia will be unable to initiate grappling in this one and he's a sitting duck of sorts in exclusive striking battles. Burns will capitalize and ultimately find a KO or run away on the score cards.
Johnny Walker -145 vs Nikita Krylov
Johnny Walker is a massively exciting striker looking for a bounce back after being knocked out quickly by Corey Anderson in a big step up in competition in his last fight. Walker had won his first three UFC by KO in a combined 2 minutes and 49 seconds and, as mentioned, is a killer that brings massive power. The problem for Walker has been his chin, and as a secondary problem his grappling skill set, which his big length often offsets. His four career losses have all been via finish, with three KOs and one submission. For that matter he has only gotten to the judges scorecards in 1 of 21 career fights. Nikita Krylov is not dissimilar to Walker in the sense that his fights going to decision is a rarity. Krylov is capable of KOing opponents, most notably via head kick, but submissions are more a go to for him and that should be his game plan in this one. I believe attempting to stand and strike with Walker with result in him being melted and KO'd, so attempting to grapple should be at the forefront of his planning. That is more easily said than done and I expect Walker to mash the gas from the word go after a slow start and poor result in his last outing and it would be a somewhat surprising to see this fight start the second round and the most likely outcome is a Walker KO win.
Amanda Ribas -320 vs Randa Markos
Amanda Ribas makes her third UFC start and is a very real prospect. She has a grappling skillset that is high end in all facets. Her offensive judo is a puzzle opponents are yet to solve, her defensive wrestling is high end and he ground control and submissions are high end. In her last fight she dominated the most decorated BJJ grappler in the division in Mackenzie Dern and that spells a nightmare for Markos. Neither of these ladies are high end strikers and Ribas also holds an advantage in this department, but Markos very much prefers to grapple and she will be outclassed in all grappling aspects in this fight. Look for another dominant performance from Ribas and additionally there is action to press on her getting a finish, as there is value at +330.
Mayra Bueno Silva -140 vs Maryna Moroz
Mayra Bueno Silva will continue her rise in this fight as the 6-0 ascending prospect is truly a dangerous grappler and finisher. Her striking isn't refined yet and that may catch up with her in the future, but that won't be the case in this fight. Moroz takedown defense will fail in this one and that will be her downfall early in this one. Additionally Moroz isn't a dangerous striker and is rather easily hurt. A submission win for Bueno Silva is the most probable outcome and this line is simply not nearly wide enough and is the best value play on the entire card.
Renato Moicano via second round submission

Francisco Trinaldo via decision

Brandon Moreno via decision

Elizeu Zaleski Dos Santos via decision

Enrique Barzola via decision

David Dvorak via third round KO

Veronica Macedo via first round submission (this one is worth a bet but I just couldn't quite pull the trigger)
I expect a line movement in the coming weeks and would not be at all shocked if do Bronx were the favorite by fight time. While I will be on do Bronx, even if you plan to back Lee in this fight, there is likely value in betting the underdog early with the probable line movement in his direction. You can always go for a value middle later on when the line moves.
Additionally, we have some high quality favorites on this card and they are worth an early look and some early action.
Gilbert Burns -190 will likely put the lights out on Damian Maia, as he is one of the few that can match the BJJ game Maia brings, but is the superior and wildly more powerful striker.
Johnny Walker -145 will bounce back from his KO loss to Corey Anderson as he will quickly knock the chin off Nikita Krylov. Keep an eye out for Walker via KO and Walker 1st round props as well.
Amanda Ribas -265 will roll Randa Markos wherever this fight goes and it will be a testament to the evolution of women's MMA. While Markos was never regarded as high end, she is completely outclassed by the ascending Ribas.
Renato Moicano -225 is being given a career reset fight after being talked about as a title contender just a year and a half ago before consecutive losses. He massively outclasses Damir Hadzovic and this one will get him back in the win column.
Veronica Macedo -225 will have her way with Bea Malecki on the mat, and will secure a submission as she continues to climb the ladder.
Mayra Bueno Silva -130 is the best value on the entire card, as I view a wide gap between her and her opponent, Maryna Moroz. A quick submission would be far from shocking here.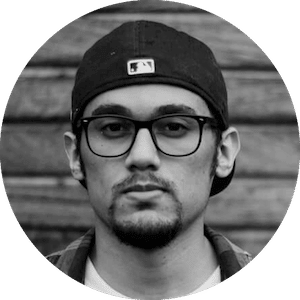 Gus Anderson
Gus Anderson is a gambling wizard. As a kid he dreamt about becoming a Tennis, Hockey and Golf professional but ended up as a gambling professional with focus on both sports & casino.