UFC Fight Night 167 On ESPN+ 25: Betting Breakdown
February 13, 2020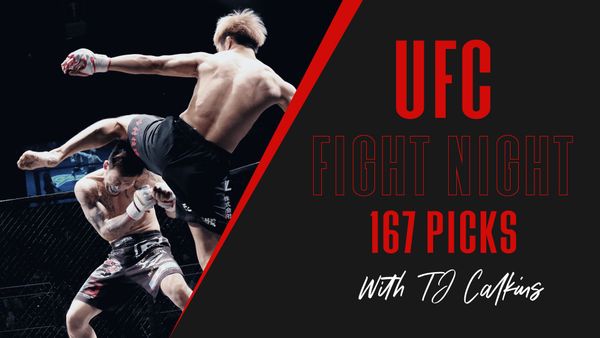 What a relief to be moving to New Mexico after last week's Texas judging debacle. In fairness, a card in Siberia would be an improvement as the Texas commission needs to take a hard look in the mirror after the disgrace they allowed to play out at UFC 247.
On the prelims, I was in the minority in thinking that Andre Ewell won rounds one and three and the fight, but there was a judge that scored it 30-27 for Ewell and that was woefully incorrect, as there's no argument to give him round two. That was just the beginning of the nonsense that went down that night. The last two fights to close out the televised prelims were the next disasters.
Andrea Lee fairly clearly took all three rounds from Lauren Murphy. Despite this fact, one of the judges scored it 30-27 for Murphy and she was gifted a decision that was utterly robbed from Lee. Not only was this the worst call of the worst judging night in UFC history, it is on the short list for worst decision call of all time.
We only had to wait one more fight for the next abomination, as James Krause was robbed of a win in a close fight with Trevin Giles. Krause had Giles back for approximately four minutes of the first round, yet a judge gave that round to Giles and that was the determining factor in the decision. The fight was indeed close and Giles had a big second round that could be argued to be a 10-8 round, but Krause won the first and third rounds pretty blatantly and should have had a draw at worst.
Unbelievably, this was all prior to the pay per view portion of the card. The pay per view card lead off with Ilir Latifi taking down and controlling Derrick Lewis for the vast majority of rounds two and three which was a clear win for him. The Texas judges dropped the ball again and gifted a visually defeated Lewis the win.
This was a disaster of a night and one best forgotten.
This all lead up to the controversial main event outcome. Jon Jones got the nod in the decision, but this five rounder was razor thin and anything other than scorecards reading 48-47 one way or the other was a travesty, so of course one of these inept judges in Houston had a 49-46 card for Jones. This was a disaster of a night and one best forgotten. On to better things.
This fight night card is a fun one despite there not being a plethora of star power on it. Corey Anderson and Jan Blachowicz headline the card and there are some other intriguing fights, albeit without championship implications. Let's get down to business. For fight night cards I'll only write up the fights where there are bets to make, but will provide a pick on the fights without bets as well.
Corey Anderson -210 vs Jan Blachowicz
Five rounds at 205 lbs, -130 to end inside the distance.
Corey Anderson brings a four fight winning streak into this main event, in which he's rightfully favored over Jan Blachowicz. Anderson's striking has somewhat caught up with his wrestling skill set and he is a formidable opponent for most at 205 lbs. As mentioned, this is a rematch from 2015 in which Anderson won a lop sided decision and owned Blachowicz despite not securing a finish. Anderson has 14 fights under his belt in the UFC and carries a record of 10-4. The four losses might be the best thing to focus on as there is an archetype of fighter that he has had problems with, and those are power strikers.
Of the four losses, three were knockouts and now is a good time to address Blachowicz and the lack of KO danger he presents on the feet. In 33 career fights, he has just six KO wins and four of which were on the regional scene and not in the last decade. The other two were from a well placed body kick in 2014 and the other due to the utterly glass chin of Luke Rockhold in 2019. When tracking Blachowicz fight record, he simply doesn't win against fighters where there is not an exploitable advantage, usually on the grappling side of things. This includes his previous fight with Anderson and the expectation should be no different here. Anderson is clearly the better wrestler and will take him down and turn to ground and pound throughout. Anderson's worry of being caught on the feet is greatly mitigated by the lack of finishing ability presented by Blachowicz.
I envision a replay of the 2015 fight, simply with more rounds for Anderson to work and perhaps secure a late KO on the floor after he mentally breaks Blachowicz. Fortunately for us, the line is not wide enough here and we can get a play in on Anderson.
Betting Play: Anderson -210
Michel Pereira -165 vs Diego Sanchez
170 lbs, -205 to end inside the distance
This is an interesting fight that will be entertaining, and one that can be forecast on Pereira's tendencies. He is an overly flashy striker that throws explosive strikes and unnecessarily expends energy until he drains his own gas tank. He is extremely dangerous in the first round and a true KO threat, but becomes an exploitable shell after that.
Sanchez has been KO'd in the first round of two of his last five fights and three of his last seven. His last three wins have come from dominating the grappling realm and that should be his game plan in this one, with the caveat of surviving the first round to implement that game plan, as he will have a large advantage on the floor in this one. Given these facts, we have a hedge situation where we can play both sides of this at plus odds. If Pereira doesn't score the first round KO, he's highly likely to lose the fight and we can exploit that.
Betting Plays: Pereira first round win +175 with Sanchez +135.
If hedging isn't your idea of a good time, take Pereira via first round win +175
Ray Borg -150 vs Rogerio Bontorin
125 lbs, +225 to end inside the distance
This is a fight with clear advantages in certain areas on each side. For Borg, he's the better wrestler as he will be in almost all fights he enters. For Bontorin, he's the better and much more powerful striker as well as the better BJJ fighter. I don't think Bontorin's BJJ skill set will discourage Borg from attempting to take the fight to the floor, but Borg will find himself in danger once it gets to the floor. Borg is a fighter that wants to win via control and is not a savvy finisher while Bontorin is quite the opposite, finishing nine of his last ten wins including six via submission. He will be dangerous off his back and very much can sweep himself into top control.
This is a bad stylistic matchup for the eternal Borg game plan. Bontorin also bangs on the feet and will present danger there and is the fighter capable of finding a KO. All in all this line is favoring the wrong fighter and is a value spot to attack.
Betting Play: Bontorin +120
Merab Dvalishvili -160 vs Casey Kenney
135 lbs, +260 to end inside the distance
This is a matchup of two grappling based fighters in which I see a clear advantage for the favorite. Kenney has a very strong judo game but it will not be enough to stop the takedown heavy game plan of Dvalishvili. His pressure and ability both come at extremely high levels in grappling and the motor does not stop. His striking is also well ahead of Kenney's if more time is spent on the feet than expected. Projecting grapplers without high end finishing ability is a convenience as we are likely to get the full 15 minutes and don't have to worry much about a low percentage knockout.
The most likely outcome here is a Dvalishvili decision win, but his motor and pace are so high, he could get an attrition based later finish as well. We'll just take him flat at a favorable price.
Betting Play: Dvalishvili -160
Raulian Paiva -225 vs Mark De La Rosa
125 lbs, +250 to end inside the distance.
Raulian Paiva is a fighter who has had a bit of misfortune to start his UFC career. He lost a tough split decision to Kai Kara-France in his debut that could have easily gone the other way, and had his second fight against Bontorin stopped due to a nasty cut. He is longer on ability than this 0-2 record might suggest and has a rounded skill set. He is a larger fighter than De La Rosa and will have a 2" height and 4.5" reach advantage and will be the more dangerous striker. He will be the busier striker and De La Rosa's boxing isn't terrible but is fairly basic. The worry for Piava in this fight is being out grappled but Paiva does well with scrambling and the length should help with stuffing takedowns.
De La Rosa has two wins in the promotion but it should be noted that both fighters he's beaten have been cut from the promotion. Paiva will break the bad streak and get his first win in the promotion here.
Mara Romero Borella via dec over Montana De La Rosa
Brok Weaver via third round KO over Kazula Vargas
Lando Vannata via decision over Yancy Medeiros
Tim Means via second round KO over Daniel Rodriguez
John Dodson via decision over Nathaniel Wood
Scott Holtzman via second round KO over Jim Miller
Macy Chiasson via first round KO over Shanna Young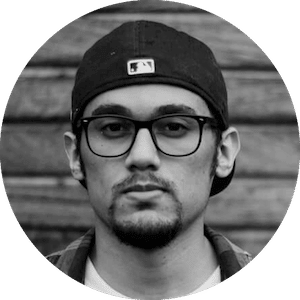 Gus Anderson
Gus Anderson is a gambling wizard. As a kid he dreamt about becoming a Tennis, Hockey and Golf professional but ended up as a gambling professional with focus on both sports & casino.