UFC Fight Island 8 Predicitons
January 18, 2021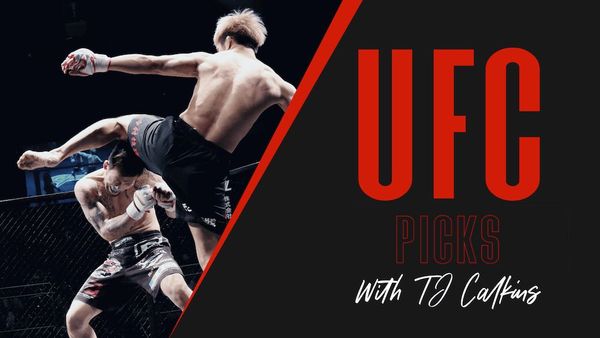 Sometimes you just can't get out of your own way. That was me this past Saturday. On the 10 fight card, I offered a betting play on four of the fights, and made a simple pick on the remaining six fights. The remaining six fight picks went 6-0… even if you didn't read the article last week, you already know what's coming on the four bets. Of course those went 0-4, but the silver lining is they were all plus money plays, so the loss was the minimum four units. I will do better this week, and have two cards to pick up the slack.
Wednesday's day time Fight Night card is the first of two cards this week, with UFC 257 capping off the Fight Island stint on Saturday night. The Wednesday card kicks off at 9AM EST, and while it isn't a star-studded card by any means at all, it does have fights in volume. There are 14 fights scheduled for Wednesday and we will have five plays for this card. Let's dive right into the UFC picks.
Manon Fiorot -190 vs Victoria Leonardo
Betting Play: Fiorot -190
Fight is at 125 lbs and is +140 to end inside the distance.
This UFC Fight Night card kicks off with this pair of debutants. Fortunately this is not a high profile bout or we would have seen line movement to an extreme degree, not that there has not been plenty of it on this fight already. This fight inexplicably opened at a pickem and that was unadulterated madness. Obviously, the betting public has moved this line considerably, but still has not moved it remotely far enough.
While both ladies may or may not ultimately find success in their UFC careers, Manon Fiorot is the much better bet to do so both in this fight and in the long run. She is the superior striker here and is truly level above that of Victoria Fiorot. The superior striking has power to boot and this edge will be blatantly obvious and certainly take its toll as the fight wears on. She will be the volume striker and the stronger fighter.
With the decided edge in the striking for Fiorot, we would assume Leonardo would have something of an edge in the grappling department to counteract the striking, right? Well, probably not. I have not seen anything that would make me believe Leonardo would have any real edge on the floor. What I did see however was that Fiorot was the better wrestler in addition to the better striker and I believe she will be able to keep this fight upright, where she will run away with it. Take Fiorot to notch her first UFC win on her first attempt.
Francisco Figueiredo -155 vs Jerome Rivera
Betting Play: Jerome Rivera +125
Fight is at 125 lbs and is +125 to end inside the distance.
This flyweight matchup pits two very different body types against each other. Jerome Rivera is insanely long for 125 lbs, standing 5'10". He will certainly benefit from the larger octagon on Fight Island in this fight, as he uses kicks well and keeps range. Rivera fell victim to the power of Tyson Nam in his UFC debut, but that was in the smaller octagon in Vegas, and I think he is a fighter that will have a much better time of it in the larger cage. Rivera is a capable enough grappler, but will likely want to avoid that in this matchup, as he likely lacks the physical strength to hold any advantage on the floor, and I believe he could be controlled there.
Francisco Figueiredo is the brother of the flyweight champ and making his UFC debut at 31 years old. He certainly does not have the skill set of his brother, but he does have some pop and his wrestling and ground game are his biggest assets in his MMA arsenal. While I don't believe he should be favored here, he is not incapable at all, but the betting line is very much off on this one. Closing the distance and forcing his type of fight on Rivera will be a problem for Figueiredo and with this being the case, there is value created on the other side.
I think this fight has the potential to be an unexciting one, with Rivera touching and moving often and simply out pointing Figueiredo on the feet. I am not playing Rivera because I believe him to be levels abover Figueiredo, I am playing him for what I think is a stylistic advantage in combination with a quite favorable betting line value. Take the underdog Rivera to point his way to a decision.
Tom Breese -160 vs Omari Akhmedov
Betting Play: Tom Breese -160
Fight is at 185 lbs and is +105 to end inside the distance.
This fight was initially supposed to take place this past Saturday, but I am glad it was just moved back as opposed to being cancelled altogether.
Tom Breese is rightfully favored, but I am unsure as to why this line is not wider. He certainly has every advantage in the striking and I believe this advantage will be pressed more and more as the fight wears on, as he will be the fighter with the better gas tank. Omari Akhmedov is a UFC veteran, but he just has an underwhelming skill set in totality. His striking is vanilla and he doesn't bring natural power. He tries to make up for that with winging big overhand rights, but any and all competent strikers see those coming with ease. Breese will have his way in the stand up portions of this fight.
Where the matchup could get interesting is in the wrestling and grappling. Breese is easily the better and more dangerous grappler, while Akhmedov is easily the better wrestler. While Akhmedov could score some takedowns, it is quite difficult to envision him doing anything of substance with them, outside of burning up his own gas tank. Breese may look to see if a submission makes itself available, but in a worst case will simply work his way back to his feet when taken down.
The path to victory for Akhmedov is blurry, as ground control time seems to be the only path, and I highly doubt Breese accepts that. Breese will win this fight striking and it is quite possible he finishes a tired Akhmedov later on in this fight. In any event, a flat play on Breese is the path.
Ike Villanueva -140 vs Vinicius Moreira
Betting Play: Fight ends ITD -325
Fight is at 205 lbs and is -325 to end inside the distance.
This fight illustrates the overall quality of fights on this card. These two fighters have a combined five UFC fights and have a combined five losses via finish, four coming in the first round and the other in the second.
This is as striker vs grappler as a striker vs grappler matchup gets. Ike Villanueva is the striker here and he gets an opponent that is painfully hittable and one that he will knock out if and when the majority of this fight plays out in the stand up. There is no real redeeming quality in the stand up game of Vinicius Moreira.
Where Moreira has a massive advantage in this matchup is on the floor. If he is able to ground the fight, his grappling game is simply superior to that of Villanueva and he will score a floor finish in short order. Sadly, that is the long and short of this matchup. The loser will assuredly be cut from the UFC while the winner gets more chances. Truth be told, both fighters are not on the level in this promotion.
With the defined paths to victory for both fighters, betting on a finish is the avenue of attack for this fight. I generally don't like to lay this level of odds, but I am quite certain the ineptitude of one of these fighters will present itself, and we will see this one stopped inside the distance.
Neil Magny -140 vs Michael Chiesa
Betting Play: Chiesa +120
Fight is at 170 lbs and is +120 to end inside the distance.
This main event should be a fun one, and it really is a well made fight. These are two large welterweights who each have a stylistic advantage over the other.
Neil Magny is the longer fighter, as he essentially always is, but the reach advantages he normally enjoys in the weight class will be mitigated by Michael Chiesa's frame. He is quite a large welterweight, and while he will still be giving up 2" of height and 5" of reach, he is the larger and stronger fighter in this matchup.
Magny's range will make the striking portion of this fight his to lose. He will be the technically more sound striker, but like his opponent, certainly does not pack big power and will be touching and point fighting while on the feet. Chiesa's striking is enough to stay competitive, but he will ultimately lose in the standup and will truly need to put his grappling to work.
While Magny is very good in the grappling department in his own right, Chiesa's grappling game since the needed move up to welterweight is absolutely suffocating. His size is unmistakable when he steps into the octagon and he has landed 15 of 19 takedowns in the weight class. He is able to get his fights to the floor and he dominates the fights once they get there. This is Chiesa's path to victory, and while I don't think he lands every takedown he shoots on the competent Magny, I believe he is relentless enough to own at least three of the rounds and win this fight on the floor. Any losses in the stand up portion simply won't be wowing as Magny does not land with massive power, and the grappling of Chiesa will ultimately be the determining factor.
This is a betting line that I thought opened too wide on the Magny side, as I was expecting Chiesa to be the betting favorite. With Magny still sitting at -140 or higher, the nice main event value lies with Chiesa, and we will be looking to close the night with a plus figure cash.
Umar Nurmagomedov via decision over Sergey Morozov
Mike Davis via KO over Mason Jones
Markus Perez via submission over Dalcha Lungiambula
Su Mudaerji via KO over Zarrukh Adashev
Ricky Simon via decision over Gaetano Pirrelo
Lerone Murphy via KO over Douglas Silva de Anndrade
Matt Schnell via decision over Tyson Nam (was almost a dedicated play)
Viviane Araujo via KO over Roxanne Modaferri
Mounir Lazzez via KO over Warlley Alvez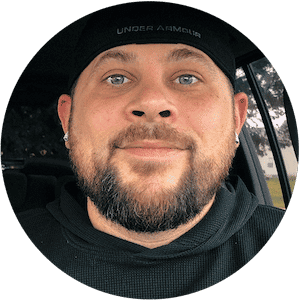 TJ Calkins
TJ Calkins was raised in a gambling loving household. He knew how to handicap horse races and follow line movements well before his tenth birthday. While sports betting remained a passion into adulthood, poker and Daily Fantasy Sports also became passions and remain as such today.