UFC Fight Island 7 Holloway vs Kattar Predictions
January 13, 2021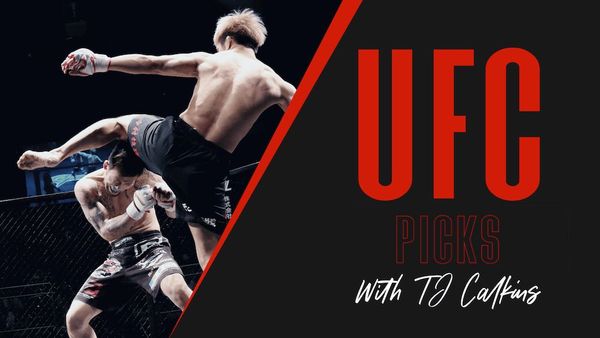 Welcome back and Happy New Year from all of us here at Ussportsbonus.com! We are back at Fight Island for the first of three cards in eight days, punctuated by the much anticipated Conor McGregor vs Dustin Poirier main event of UFC 257 next Saturday.
UFC Fight Island 7 Predictions
In the interim, we get an absolute banger of a main event to close out the first Fight Night of the year. We could very well see the number one contender for the featherweight belt come from the Max Holloway vs Calvin Kattar main event. This striker's delight is easily the second best fight of the three scheduled cards on Fight Island.
The second and third to last fights on this Fight Night card are extremely well made and anticipated fights as we see Matt Brown and Carlos Condit square up, preceded by the return of Santiago Ponzinibbio to the octagon. We will have a wager on all three of those fights and we will have a wager on one of the uglier fights on the prelims. All of our wagers this week will come with a plus figure, so we will be looking to start the year off right with a plus money smash parade.
We finished 2020 at 72-64 for +31.9 units and will look to keep rolling with weekly UFC Picks in 2021.
Max Holloway -160 vs Calvin Kattar
Fight is five rounds at 145 lbs and is +145 to end inside the distance.
This main event is simply so splendid for a Fight Night card, and one I highly recommend watching whether you have a wager or not. This will be a striker's delight, and not the type that is a race to getting a one bomb home to end the fight. This fight will be riddled with volume and high end technical striking on both sides, and will be a joy to watch.
While this is still a five round main event, Max Holloway will enter his first fight in nearly five years and the first in his last nine that is not for a title. Max is a joy to watch as he relies on high end cardio and durability to throw massive volume throughout his fights and to win those exchanges, but not without eating a large amount of strikes as well. In his last five fights, he is on the plus side in striking differential, but has absorbed an insane 765 significant strikes in those fights. He uses this approach to his advantage, but this particular opponent in Calvin Kattar projects to be something of kryptonite for Max. Let me explain.
Calvin Kattar is a high end and extremely precise striker, with an emphasis on his boxing game. He doesn't pack the biggest power in the world, but his power is adequate, and he essentially doesn't need it. When strikes come with the precision that they do from Kattar, knock outs tend to follow. He has his share of finishes and while he would certainly be the more likely of the two fighters to notch a KO in this matchup, I believe a decision is more likely, no matter who wins. Kattar has two qualities in combination that will be difficult for Max to deal with. The first his length and range. While Max is used to having an advantage in that department, Kattar is the same height and carries a 3" reach advantage. That combined with the elite technical striking nature of Kattar's game, it is possible to probable that he simply owns the exchanges inside. While Max's track record is a difficult one to argue with, I believe Kattar will be able to slow that volume once he puts a few punches on the button. These on the money shots will progressively slow Max and make the constant engagement more and more difficult, and I believe Kattar wins that war of attrition, and ultimately the fight itself.
With the +130 price tag on Kattar, the value is very nice and it is an easy spot to attack. The ITD line is tempting but the durability Max has shown throughout his career simply can't be understated, so the flat line is the play.
Betting Play: Calvin Kattar +130
Great promotions
Best Multi interface platform
Easy registration process
Get $1000 bonus
Carlos Condit -170 vs Matt Brown
Fight is at 170 lbs and is -135 to end inside the distance.
This battle of the aging vets brings an insane amount of UFC experience on both sides. The 40 year old Brown and 37 year old Condit have a combined 25 years in the UFC and both have fought at a high level for a significant amount of time.
Carlos Condit is certainly the tighter and more refined striker in this matchup, and if he is able to stay on the outside and pot shot throughout, it will be a long day for Matt Brown. There are holes to Condit's game however, and his takedown defense deficiency has essentially never changed. He won his last fight against Court McGee, but McGee opted not to wrestle for the entirety of the fight, and the results were ugly for Condit leading up to that one. Condit was on a five fight losing streak and had lost six of seven. The two wins were fights in which his opponents attempted zero takedowns, and left the path to beating Condit sitting on the table. In the six losses, only Robbie Lawler did not attempt a takedown. The other five opponents attempted 21 and landed 17 of them. The outcome of this fight might come down to how willing Brown is to wrestle.
Brown is a capable wrestler and has a solid top game that would give Condit a world of problems. I believe it to be a foregone conclusion that if Brown attempts to take the fight down, he will run away with this fight, but the question mark is whether he will attempt to or not. For wagering purposes, I am assuming Brown will take that path of least resistance, but let's assume for a second he does not, and engages in the stand up. Brown is a powerful and aggressive striker and is certainly live for a KO on the feet. He knows how to close the distance and when he steps inside, Condit will be the one in danger. Brown, despite being finished in his last fight against Miguel Baeza, had a good showing and was close to finishing that fight himself, which was a surprising occurrence. Condit is certainly not currently on the level of Baeza and I favor Brown to get the finish inside the first two rounds. Where Brown will be at a disadvantage is in the cardio department, and will not be the fresher fighter in the second half of the fight. If we see a third round, it is a safe assumption that Brown will be the loser.
While I believe there to be some value on Brown in the flat line, the true value comes in the ITD line. He has multiple paths to a finish and the favorable +310 price tag is one we will be attacking.
Betting Play: Brown ITD +310
Great promotions
Best Multi interface platform
Easy registration process
Get $1000 bonus
Santiago Ponzinibbio -300 vs Li Jingliang
Fight is at 170 lbs and is -140 to end inside the distance.
This is the return fight for Santiago Ponzinibbio following an absence of over two years while he dealt with injuries and a staph infection. He looks to be full go and the promotion scheduled him with a middle of the road opponent, and if I'm being honest, one Ponzinibbio completely outclasses.
Ponzinibbio was on a steady and defined ascent prior to his injury. He'd won seven straight fights and was fresh off a dismantling of Neil Magny and poised to get the big name matchups. Now after the time off, the promotion wants to get rid of any ring rust, and either purposely or coincidentally matched Ponzinibbio up with an opponent who was dismantled by Neil Magny in his last fight, in Jingliang. Both fighters are strikers and Ponzinibbio remains levels above Jingliang. It might just take one stiff counter for Ponzinibbio to turn off the lights, but he may need a round or two to get himself back to normal after the layoff.
There is unlikely to be any grappling in this fight and that means the cream will rise to the top for the superior striker in Ponzinibbio. It is a gift to get his ITD line at a plus figure, and that is our avenue of attack as he announces to the division that he is back.
Betting Play: Ponzinibbio ITD +130
Great promotions
Best Multi interface platform
Easy registration process
Get $1000 bonus
Sarah Moras -230 vs Vanessa Melo
Fight is at 135 lbs and is +245 to end inside the distance.
This low level fight should be considered a striker vs grappler matchup, with Moras being the grappler and Melo being the striker. Melo has now reached 0-3 in the promotion, and almost certainly needs a win to save her job. I hate to be the bearer of bad news, but she will have to look to another promotion. Melo is a compact striker that has heart and durability, but her game is incomplete and she simply does not close the distance as needed for someone of her stature. In her last two fights, she has been exposed as having poor takedown defense and a true lack of ability off of her back. She has no ability to return to her feet and does not attack submissions, and this is where she will have a world of problems in this fight.
Sarah Moras has been with the promotion for six years, but has never been and never will be a high end fighter. She is capable enough on the feet, but I believe I would give Melo an edge in the striking department in this fight. Where Moras will have a huge edge is in her ability to take down an opponent with such anemic takedown defense, and a top game to put to work. Moras will drop ground and pound and is a seeker of submissions in MMA. Once the fight hits the floor, Moras will be free to work and ultimately find a finish, and Melo simply shows nothing at all off her back.
I was pleasantly surprised to see the -230 favorite in Moras have an ITD line of +375. This is absolutely a value and both ground and pound and submission finishes on the floor are completely in play.
Betting Play: Moras ITD +375
Great promotions
Best Multi interface platform
Easy registration process
Get $1000 bonus
Note: Tom Breese would have been a play on this card, but that fight has been moved to Wednesday's card. Be sure to check back for the next installment for that card.
Joaquin Buckley via decision over Alessio Di Chirico
Punahele Soriano via decision over Dusko Todorovic
Nassourdine Imavov via decision over Phil Hawes
Joselyne Edwards via decision over Wu Yanan
Carlos Felipe via KO over Justin Tafa
Ramazan Emeev via decision over David Zawada
Austin Lingo via KO over Jacob Kilburn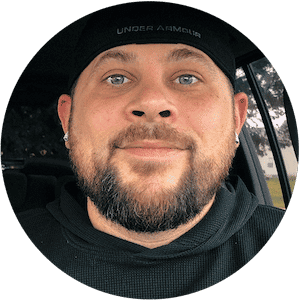 TJ Calkins
TJ Calkins was raised in a gambling loving household. He knew how to handicap horse races and follow line movements well before his tenth birthday. While sports betting remained a passion into adulthood, poker and Daily Fantasy Sports also became passions and remain as such today.