UFC 279 Picks & Promo
September 9, 2022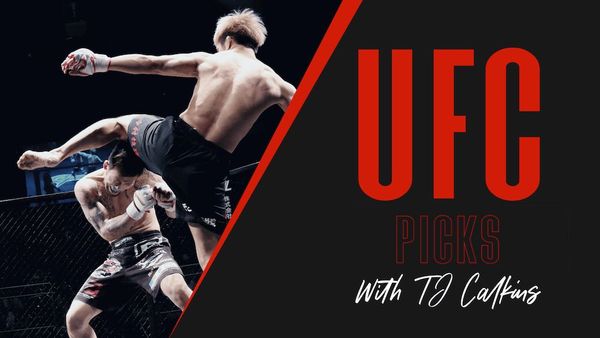 UFC 279 is a pay per view event originating from the T-Mobile Arena in Las Vegas, Nevada. The 13 fight card is scheduled for Saturday September 10th, 2022. The first fighters will make the walk to the octagon at 6PM EST. The event at T-Mobile means we will have fans in attendance once again, and that always brings extra to a UFC event. As always for pay per views, the early prelims will be streaming live on ESPN+. The televised prelims will air on ESPN News and ESPN+. The pay per view portion streams on ESPN+.
Author's note: The main event is in jeopardy after Chimaev badly missed weight. There should ne no changes to our fights with bets, but the top of the card could see major changes.
The card has no title fights, but Khamzat Chimaev headlines against Nate Diaz. Chimaev is a massive favorite and this is likely his last fight before a title shot. Tony Ferguson meets Li Jingliang in the co-main event. The remainder of the pay per view event has high quality and entertaining fights. Even without star power the undercard will bring quality fights as well.
As always, check out all of our UFC Picks.
We have three official bets for UFC 279. It is once again a low risk, high reward slate. We will have just one bet requiring a minus figure, and two with plus figures, one of which is quite significant. Any of these are eligible for the above offer from DraftKings. Simply follow the link and wager $5 on any of these bets. Whether you win or lose, you will instantly receive a $200 credit! Even the one returning nearly five to one!
✅ Pick - Irene Aldana -180 over Macy Chiasson
Irene Aldana returns after neatly a year off, and it comes against a relatively low level of competition from what we have come to expect. She remains a very sharp boxer. She is long and has good movement, and that's not all. She has some of the biggest power in women's MMA. Her last two wins have come by starching opponents in the first round. She will have a huge striking advantage on Macy Chiasson in this fight. I suspect Aldana will be opportunistic moving forward but will also just continuously sting Chiasson with vicious counters. Chaisson will try to slow things down in the clinch, but the fight will be decided at boxing range as Aldana walks away with the win.
✅ Pick - Chad Anheliger +155 over Alatangheili
This will be a fun matchup between two strikers with power. Both fighters are quite capable of knocking each other out, and each has a separate advantage. Alatangheili could mix in takedowns, but his ability to control Anheliger is a big question mark. Anheliger has good get ups and will be able to neutralize any takedowns allowed. Where Anheliger will have a big advantage is in the striking volume. He will land and throw far more often, and that will be the difference in the very possible event the fight goes to a decision. Getting +155 is simply great value here.
✅ Pick - Yohan Lainesse Round 1 Win +475 over Darian Weeks
Lainesse is a dynamic knockout artist that has seen most of his wins come by knockout. He has had some gas issues, but those are overblown. In any event, his gas tank will not matter for our wager, as we are taking him to win in Round 1 at +475. He will face Darian Weeks who has no issue with a brawl, and that spells a recipe for a fast knockout. Weeks could use wrestling later in the fight if Lainesse slows, but that will make no difference in the first round. Take Lainesse to find a another early finish as the far more explosive fighter.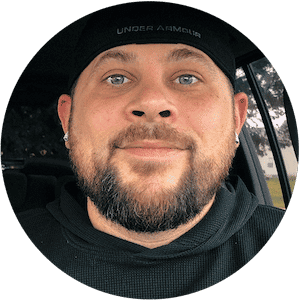 TJ Calkins
TJ Calkins was raised in a gambling loving household. He knew how to handicap horse races and follow line movements well before his tenth birthday. While sports betting remained a passion into adulthood, poker and Daily Fantasy Sports also became passions and remain as such today.