UFC 277 Picks & Promos
July 28, 2022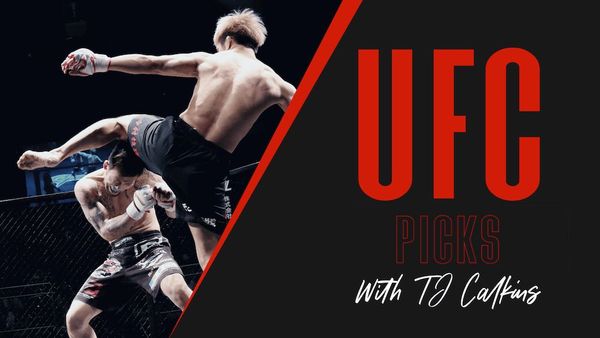 UFC 277 is a fun, if not top shelf pay per view event. The pay per view portion of the card will be streaming live on ESPN+ as always. The same will hold true for the early prelims, which will also stream on UFC Fight Pass. The four fight prelims will air on ABC and ESPN.
The 13 fight card takes place on Saturday, July 30th, 2022. The first fighters will make the walk to the octagon at 6PMM EST.
The card features a pair of title fights in both the main event and the co-main event. The main event is a rematch from December between Amanda Nunes and Jullianna Pena in the women's bantamweight division. Nunes will look to reclaim her title and secure her legacy as the female GOAT. The co-main event is an interim title fight in the men's flyweight division. It is also a rematch. Brandon Moreno will look to duplicate his 2019 performance against Kai Kara-France and once again claim gold. We will additionally see Derrick Lewis slug it out with Sergei Pavlovich. Magomed Ankalaev secure number one contender status. Fun bangers on the televised prelims.
As always, check out all of our UFC Picks.
One of the Largest Gambling Sites in the US
Offers Casino, Sportsbook & DFS
Great Promotions
30/1 Odds
We will have a total of five bets for UFC 277. All five of them are eligible for the special promo above from DraftKings. Taking advantage of the offer will net you a free $100, whether you win or lose a $5 bet.
✅ Pick - Amanda Nunes ITD -125 over Julianna Pena
This fight will play out precisely like the first fight in December at the onset. That is with Amanda Nunes steamrolling Julianna Pena. Pena survived that storm in the first fight and was fortunate that Nunes body completely gassed and she knew she could not fight through it. Michael Bisping was adamant last week that lingering COVID effects were the culprit, and those gas issues will not exist in this fight, and I tend to agree. Nunes seems more motivated than she has been in sometime and this is likely a one sided affair. This reminds me of when Matt Serra took the belt off GSP, but promptly had it taken right back. Look for a finish from Nunes.
✅ Pick - Brandon Moreno -215 over Kai Kara-France
This fight is also a rematch, but not one that is talked about as much. The original happened in 2019 upon Moreno's return to the UFC. That was in the middle of Moreno's development, and he was not even yet the fighter he is today. He beat the striker Kara-France in an exclusively striking fight. Moreno did not even press the huge grappling advantage he has. Moreno has leveled up even more since then and has shown himself to be wildly durable. -215 appears to be something of a gift with Moreno.
✅ Pick - Drew Dober ITD +140 over Rafael Alves
Rafael Alves is a fighter that starts fast and looks to finish early. Drew Dober put on a clinic on how to combat that approach in his last fight with Terrance McKinney. Dober has only lost to truly high end fighters in recent years, and finishes everyone below that level. I do not believe Alves to be near the level of a Mackhachev, Riddell or Dariush. Dober will have every advantage as this fight plays out. He will need to avoid the Alves guillotine if he looks to wrestle, but will have his way otherwise. Look for another KO for Dober.
✅ Pick - Hamdy Abdelwahab ITD +220 over DonTale Mayes
Abdelwahab makes his debut as a very inexperienced fighter. He has little MMA experience and is a slightly undersized heavyweight, but brings attributes that will likely bring him success at the lower levels of the heavyweight division. He will bull forward and wing big shots, and he does have good power. He is also a competent wrestler with a good gas tank and that will serve him well in this fight. Mayes is not a fighter that lands heavy and finishes opponents early, so Abdelwahab will have every opportunity to let his style secure a finish at a friendly ITD figure.
✅ Pick - Orion Cosce -175 over Blood Diamond
Orion Cosce is a solid wrestler that will be able to use that skill against a fighter below his station. At least in the grappling realm. Blood Diamond, born Mike Mathetha, is very inexperienced, and showed his inability to combat wrestling in his first fight. I do not believe his skill set to be UFC caliber and I believe we see him controlled and perhaps finished on the floor once again.
One of the Largest Gambling Sites in the US
Offers Casino, Sportsbook & DFS
Great Promotions
30/1 Odds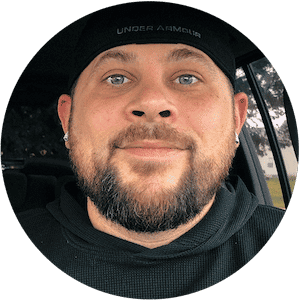 TJ Calkins
TJ Calkins was raised in a gambling loving household. He knew how to handicap horse races and follow line movements well before his tenth birthday. While sports betting remained a passion into adulthood, poker and Daily Fantasy Sports also became passions and remain as such today.