UFC 272 Predictions & Promos
March 4, 2022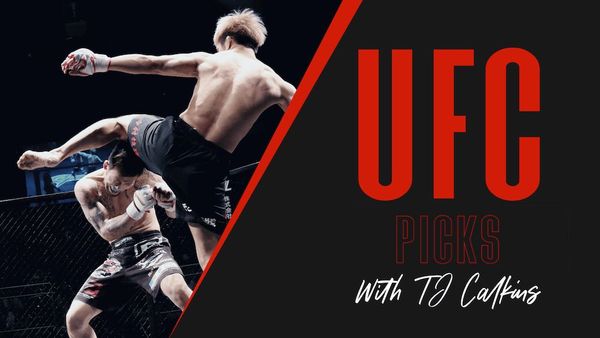 UFC 272 takes place at the T-Mobile Arena in Las Vegas, Nevada on Saturday March 5th. The card is scheduled for 13 fights and the first fight takes place at 6PM EST. The early prelims air on ESPN+. The televised prelims air on ESPN. The pay per view card streams on ESPN+.
UFC 272 is the rare pay per view card with a grudge match big enough to serve as the main event without being a title fight. The personal nature and the level of both Colby Covington and Jorge Masvidal make the main event as intriguing as just about any title fight.
Covington sits as a -340 favorite, and rightfully so. The skill set of Covington is one that weaponizes cardio and brings relentless pace, activity and pressure. He works to repeatedly touch and take down his opponents, draining them bit by bit. Masvidal will not be immune, he will be taken down. Each time he works back to his feet, Covington will close the distance again and repeat. Masvidal is certainly live for a knock out in any fight he enters, but that is his only path to victory here. He will trail in both striking volume and will be giving up takedowns. If it goes to a decision, Covington will be the winner. Covington is the better side to play but there is not a dedicated betting play on this main event.
The co-main event was once again shuffled this week. The already rescheduled fight between Rafael Dos Anjos and Rafael Fiziev had to be scrapped after Fiziev contracted symptomatic COVID once entering the states. We briefly thought we were going to get Islam Makhachev as a replacement, but Makhachev ultimately backed out. In his stead, Renato Moicano has stepped up for five rounds with RDA. RDA is set as a -170 favorite.
Both are great grapplers and I think the striking plays a much larger role in who wins this fight. I do expect both fighters to get at least some time on top on the floor, but I believe the striking and southpaw stance of RDA will allow him to do the most damage on the feet. Do not forget Moicano has had durability issues in the past. If betting this fight the better side is RDA.
The remainder of the card is so fun. Looking at some of the undercard fights we will not have betting picks on, there is plenty to choose from. We get an awesome striking affair between Marina Rodriguez and Yan Xiaonan. Umar Nurmagomedov gets a step up against Brian Kellher, but is still a massive favorite. High ceiling Devonte Smith gets a chance to get himself back on track and get back in the KO column. Even the first fight on the whole card is a very fun striking matchup between Dustin Jacoby and Michel Oleksiejczyk. That does not even account for the five fights we have bets on, as those are the most fun.
Most importantly, we will once again have loads of action. We will have five betting picks for this card, however in a change of pave, we will only have one plus figure attached. Let's dive into those. As always, check out all of our UFC Picks.
Bryce Mitchell -165 vs Edson Barboza
✅ The contrasting styles in this fight are going to make it a world of fun. Each fighter has a considerable advantage in their area of strength. Whichever fighter is able to dictate where the fight takes place is going to have a massive edge, and will likely find a finish.
✅ Edson Barboza remains a high end and dangerous striker. He has a high end kicking game and works to all levels. He will have a considerable striking advantage in all portions of this fight that take place on the feet. If his takedown defense holds up, this will play out as what looks like an easy fight for him. He is simply so many levels above Bryce Mitchell when it comes to striking.
✅ Mitchell's striking has not advanced to the point where he can do without grappling for long periods in a matchup with a fighter like Barboza. He will need to put out continuous wrestling pressure to have the vast majority of this fight take place on the mat, where he is at his best. Barboza is a fighter that can be settled on his back, and if and when Mitchell is able to do that, he will have a great chance of finding a submission.
Whichever fighter is able to dictate where this fight takes place will be the winner, and will likely do so via finish.
Betting Pick: Fight Ends ITD -165
Strong presence in US
Wide range of betting options
Generous bonus offers
30/1 Odds
Kevin Holland -320 vs Alex Oliveira
✅ The drop to welterweight for Kevin Holland is truly an exciting one. He was not really cutting weight at middleweight and welterweight is the division in which he can be a real contender. He is going to have the same pop and power, the same speed and movement and the same grappling prowess. What he will avoid is fighting thicker humans that have a much easier time taking him down and keeping him down.
✅ Alex Oliveira has had a long and successful UFC career. I do believe his best days are behind him, and the current skill set is one that is going to have very real issues with Holland. Holland will be the quicker and more explosive striker with more volume and more range. It would be surprising if Holland didn't hurt Oliveira early on in this fight. That would either end the fight or turn Oliveira to a wrestler. While it is not a foregone conclusion that Oliveira can get Holland down, it is a foregone conclusion that being forced to wrestle throughout will empty the Oliveira gas tank, making him a sitting duck later in the fight.
✅ Whether Holland gets the job done early or late will be up to Oliveira and how much damage he wants to take. IN any event, I believe Holland gets the job done impressively. That means we get a post fight interview from Holland which is worth the price of admission on its own.
Betting Pick: Holland ITD -120
Great promotions
Best Multi interface platform
Easy registration process
UP TO $1000 BONUS
Serghei Spivac -210 vs Greg Hardy
✅ This is a heavyweight matchup where we are going to see a finish. Greg Hardy is the much larger fighter with a huge power advantage in the stand up. We have seen the Serghei Spivac chin give out in this type of matchup multiple times before, and it will again if he is unable to make it a grappling heavy fight.
✅ Assuming Spivac does not get starched early, he will then work to clinch and to get the fight down. Once on the floor, he will have a world of advantage over Hardy in positional control. he ground and pound will come heavy until the referee is forced to step in.
✅ We are going to see a finish in this fight. The only question is whether Hardy can get it done on the feet before Spivac gets it done on the floor. The best play is to take the fight to end inside the distance.
Betting Pick: Fight Ends ITD -225
Jalin Turner -160 vs Jamie Mullarkey
✅ This matchup is a great stylistic one for Jalin Turner. He is a long and powerful striker that is incredibly tight with the shots he throws. The straight punches will get home on Jamie Mullarkey from the onset and the matchup could make for a truly frustrating night overall for Mullarkey. The power, crispness and movement of Turner will keep Mullarkey from closing the distance.
✅ If Mullarkey is to have a real chance in this fight, he needs to find a way to get inside and make the fight dirtier. The dirty boxing is where he excels, but he likely will not get much opportunity in that regard. Turner will be able to keep moving in the larger octagon. Even if Mullarkey is able to close the distance by shooting takedowns, Turner is better on the floor. We have seen Mullarkey make grappling mistakes in the past and Turner would capitalize.
✅ I see this as such a stylistic edge for Turner. He can neutralize all of Mullarkey's strengths while putting a huge success rate of striking on him. The toughness of Mullarkey calls into question whether Turner wins via finish, but the flat line is such a value, there is no worries there.
Betting Pick: Turner -160
Strong presence in US
Wide range of betting options
Generous bonus offers
30/1 Odds
Mariya Agapova -200 vs Maryna Moroz
✅ This is a grudge match much like the main event. These two former teammates truly despise one another. There have been big accusations hurled from the Maryna Moroz side, and it has created the feel that the better and still developing Mariya Agapova is going to come in and take the head off Moroz.
✅ While Moroz will be locked into her skill set at a more advanced age, the 24 year old Agapova is still developing. Of course she is famous for being on the wrong side of the biggest upset in UFC history by betting line. That's fine, it creates value here. She is still only 24 years old and she looked the best she ever has in her last fight against Sabina Mazo. We will likely see another leveled up version in this fight en route to another finish.
✅ Agapova will be in the face of Moroz from the onset. She will be the fighter throwing with power while Moroz will be more about touching. I think Moroz wilts under the power and pressure of Agapova. With the +180 ITD return on a rightful favorite with real finishing ability in a grudge match, I will be scooping up that value.
Betting Pick: Agapova ITD +180
Great promotions
Best Multi interface platform
Easy registration process
UP TO $1000 BONUS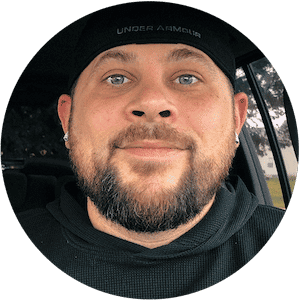 TJ Calkins
TJ Calkins was raised in a gambling loving household. He knew how to handicap horse races and follow line movements well before his tenth birthday. While sports betting remained a passion into adulthood, poker and Daily Fantasy Sports also became passions and remain as such today.