UFC 271 Predictions & Promos
February 10, 2022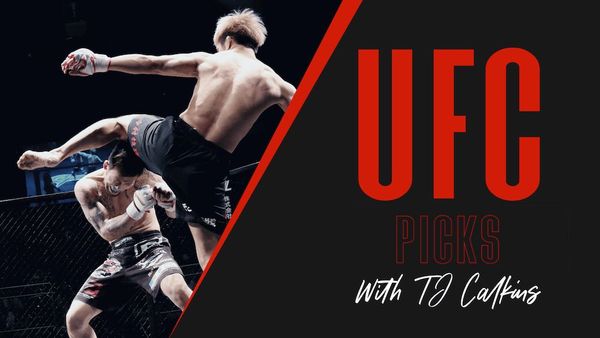 UFC 271 takes place at the Toyota Center in Houston, Texas. The card is scheduled for Saturday February 12th. It kicks off at 6PM EST and is scheduled for 15 fights. The card is headlined by the most anticipated welterweight title fight since the first time Adesanya and Whittaker squared off.
The card is generally well-made. The pay per view portion is middle of the road, but sets up to be a good show. The title fight is a great one. The co-main event and fight leading into it are also fantastic, truly perfect matchmaking. We will have much more on those fights in a bit.
Having 15 fights on the night is always a boon. With that sheer number of fights, the prelims certainly have some fun to offer. Hell, when Alexnander Hernandez vs Renato Moicano does not even make the televised prelims, there is probably something amiss, but speaks to the quality of the televised fights.
On the early prelims, we will see Ronnie Lawrence and Jeremiah Wells take the next steps in their respective progressions. Those are two fighters to watch to throw their names in for consideration of performance bonuses on the night. Carlos Ulberg was wildly exciting in his first UFC appearance and we likely get to see him notch his first win.
On the televised prelims, we will likely see Casey O'Neill and Alex Perez roll to easy wins, More on O'Neill in a bit. We will also see powerhouse Williams Knight attempt to continue to ascend as he takes on Maxim Grishin.
Additionally the promotion is showcasing Kyler Phillips on the pay per view portion. This seems odd coming off a loss, but he is in quite a favorable matchup and they clearly see him having a bright future. Bobby Green and Nasrat Haqparast slugging it out rounds out the pay per view portion of the card.
We will have four betting picks for this card, including three on the last three fights of the night. Three of our bets are coming at a plus figure. Let's dive into those. As always, check out all of our UFC Picks.
Israel Adesanya vs Robert Whittaker
Fight is five rounds for the middleweight championship.
✅ Israel Adesanya remains one of the best strikers we have ever seen, and has been wildly successful as the champion. That said, he did not find success moving up to try to become a two division champion. He was beaten soundly by Jan Blachowicz. He has been very successful staying at middleweight, but the recent title challengers have not been necessarily believable as fighters that could truly beat Adesanya.
✅ Robert Whittaker is the former middleweight champ and has fully earned a rematch with Adesanya. These two are undoubtedly the class of the division at the moment. The first fight was all Adesanya, and he had a dominant KO win over Whittaker. What needs to be addressed is that fight was undoubtedly the worst fight we have seen from Whittaker in years. In his last 13 fights, the loss to Adesanya is the only one. Whittaker was going through mental turmoil at the time. He has openly discussed it and admitted he had difficulty with the weight of being the champion. He has since addressed those issues and has looked as good as ever in his last three fights. This fight will likely go the distance and it will be extremely competitive.
✅ The madness in this fight is the betting line. Adesnaya does deserve to be favored, but -280 is utterly insane. Getting +230 on the Whittaker side is absolutely the massive value side and the side to play. We will see Whittaker have a far more measured game plan in this fight, and drag it to deep water where it needs to go. If he can get some wrestling going like Blachowicz and Marvin Vettori before him, all the better. In any event, take the high value side in what will be a very competitive main event.
Betting Pick: Whittaker +230
Great promotions
Best Multi interface platform
Easy registration process
UP TO $1000 BONUS
Derrick Lewis -190 vs Tai Tuivasa
✅ This fight is so much fun in so many different ways, it simply cannot be understated. First, the -550 for the fight to end inside the distance line might actually be low. We are going to see a knock out from one of these two power houses. What's more, we are going to be wildly entertained by the post fight interview and antics regardless who the winner is.
✅ Derrick Lewis has been atop the heavyweight division for awhile, but I see some problems for him in this matchup. First, his early fight inactivity could truly work against him here. While he is getting his reads, he will already have taken damage to the lead leg and could eat a KO shot before even being comfortable enough to let his hands go. Lewis has also not had to vie with big power coming back his way. He survived the broken version of Ngannou in the most boring fight ever. But he has been knocked out by Ciryl Gane, Junior Dos Santos and Mark Hunt in the last five years. The odd thing there is the remainder of his opponents, particularly the ones he's beaten have not had big power. Outside of the version of Ngannou he fought, only Chris Daukaus is considered a fighter with heavy hands. A win here would be the first, at least recently, against a fighter like Tuivasa.
✅ Tai Tuivasa has been a KO machine in the UFC. He previously had some grappling struggles and went 0-3 in fights that hit the floor. In his fights that have not forced him to contend with grappling, he has gone 7-0 with six knock outs. Tuivasa will be the early aggressor and will touch the lead leg of Lewis before any big exchanges occur. Tuivasa will work all three levels, and that is important because we have seen Lewis hurt to the body before. Don't underestimate the potential for a Tuivasa body shot to be the difference in the fight. In what is something of a coin flip and a race to a knock out, I believe this fight is terribly mislined. With the price tag on Tuivasa to win inside the distance sitting at +215, there is simply no shying away from that value. Let's see the best shooey yet.
Betting Pick: Tuivasa ITD -215
Jared Cannonier -175 vs Derek Brunson
✅ Derek Brunson has had a resurgence of late. He has notched five straight wins, returning to his wrestling roots to do so. Of course, styles make fights, and this fight will not be with a fighter willing to accept bottom position. Brunson found fighters willing to do so, like Kevin Holland, Darren Till and Edemn Shahbazyan. His opponent in this fight will not be remotely as accepting to that occurrence.
✅ Jared Cannonier has been phenomenal since his move to middleweight. His only loss is an understandable one to Robert Whittaker. Cannonier is quite strong and physically imposing, and really does bring big power. He has stout takedown defense, but even when it fails, he has extreme urgency to return to his feet. That quality alone is wildly understated and many fighters would benefit from the mindset. All in all, Cannonier will be able to force this fight to be decided by the striking, which does not bode well for Brunson.
✅ Brunson is not a slouch of a striker, but he is outmatched by Cannonier. Brunson does not have a strong track record against fighters whose wrestling or grappling chops force him to stand and bang. On the five occasions he has been thrust in against well rounded competition that also had striking power, Brunson has been knocked out. This fight will mark the sixth time.
Betting Pick: Cannonier -175
One of the Largest Gambling Sites in the US
Offers Casino, Sportsbook & DFS
Great Promotions
$1000
Casey O'Neill -400 vs Roxanne Modafferi
✅ Roxanne Modafferi enters her retirement fight as a huge underdog, and rightfully so. One would think she could have picked a less daunting matchup for this fight, but alas here we are. Modafferi remains clunky as a striker and essentially needs to grapple from top position to find success. That path will not be available to her in this matchup, and she truly doe snot have an area of advantage.
✅ Casey O'Neill is truly a rising star at 24 years old. She is a very strong MMA grappler, and is only improving with each appearance. Her striking and wrestling are catching up with her grappling, making her a true terror in the making. While she is not yet an elite striker nor wrestler, she will be better in these areas in this fight.
✅ Where O'Neill will excel, even against a solid grappler like Modafferi, is on the floor. Even if O'Neill is taken down, her physical strength combined with technique will mean she has no problems finding sweeps. In any event, she will land in top position, where she will be dominant. Her physical control is very good and she will be able to advance to a position she needs to end the fight. She has finished all three of her fights to date on the floor, and this will mark the fourth. We get a wild +175 on the ITD line on the -400 favorite.
Betting Pick: O'Neill ITD +175
Strong presence in US
Wide range of betting options
Generous bonus offers
$1000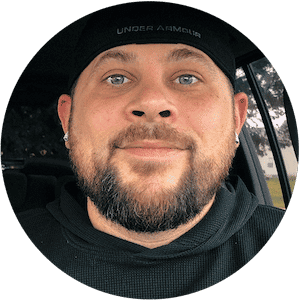 TJ Calkins
TJ Calkins was raised in a gambling loving household. He knew how to handicap horse races and follow line movements well before his tenth birthday. While sports betting remained a passion into adulthood, poker and Daily Fantasy Sports also became passions and remain as such today.