UFC 269 Predictions & Promos
December 9, 2021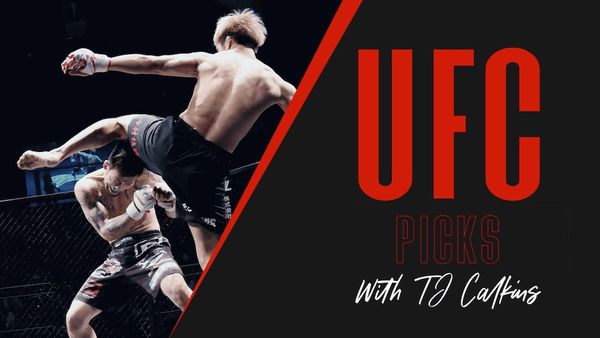 UFC 269 takes place at the T-Mobile Arena in Las Vegas. The card starts at 615PM EST and is scheduled for 15 glorious fights.
This is truly a high end pay per view card to close out the year. The two title fights to close out the card are going to be wonderful, but are also just a portion. Just the televised portion of the prelims could easily headline a Fight Night card, and that is before even considering the rest of the fights.
This volume laden 15 fight card is exceptionally well made. Just four of 15 fights have a betting line north of -210. Two of those fights are on the pay per view portion and are purposely mismatches. Well, Amanda Nunes does not have a worthy challenger, so the UFC is doing the best they can. Sean O'Malley is still getting favorable matchups as the UFC continues to showcase him. The rest of the card should bring us very real competitiveness in high end and well made fights.
We have six recommended plays for this card. The odd part is all six of the plays are on the prelims portion of the card. With more betting volume than usual there's not a moment to lose. Let's get to our UFC Predictions.
Josh Emmett -170 vs Dan Ige
✅ This line is puzzling and feels very short. Ige had success against lesser competition. When the level of competition jumped against the likes of Calvin Kattar and Korean Zombie, Ige struggled and was easily beaten, Edson Barboza should be included in there, because that was one of the worst judging robberies in history.
✅ Josh Emmett continues to have the heaviest hands in the featherweight division. No chin is safe from him. He will be looking to make it four KOs in his last five wins, and is probable to do so.
✅ Emmett's wrestling and grappling is on par with Ige's. Well, the grappling is. Emmett is a better wrestler and he will be able to make sure this fight takes place in the stand up where his next KO is forthcoming.
Betting Pick: Emmett ITD +240
Pedro Munhoz -110 vs Dominick Cruz
✅ Cruz has had just two fights in the last four years. The majority of the work in his career came before the evolution of the calf kick in MMA. Evidence of his lack of preparedness for that change is eating 23 leg kicks in each of his two most recent fights. The matchup with Munhoz is one that will see his lead leg compromised, and early in the fight.
✅ Another factor working against Cruz is the fact that he has not won a fight without a takedown since 2008. Munhoz has the best guillotine in MMA and will either deter Cruz from shooting or have a real chance of finishing him if he does.
✅ This fight will progressively tilt towards Munhoz the more compromised the Cruz leg becomes. Munhoz will have to eat some punches to get to the favorable portion, but he is quite durable and will have no problem doing so.
Betting Pick: Munhoz -110
Tai Tuivasa -110 vs Augusto Sakai
✅ Tuivasa essentially has one of two outcomes to his fights. He is beaten on the floor by a grappler or he wins via KO. Sakai is not a grappler and Tuivasa is truly probable for yet another first round KO.
✅ Much like Munhoz, Tuivasa can be trusted to immediately go compromise the lead leg of his opponent. This fight will be no different and the movement of Sakai will be altered in the first minute.
✅ Sakai lacks real power in the heavyweight division. He also lacks a grappling skill set. The result will be a runaway win for Tuivasa.
Betting Pick: Tuivasa -110
Bruno Silva -360 vs Jordan Wright
✅ Wright is a fighter that does not take damage well for this level of MMA. He has been knocked out on both occasions he fought a fighter with an established spot on the UFC roster. This fight will mark the third.
✅ Wright's wins have come only against fighters truly on the roster bubble, and the results have been completely correlated with the level of competition he is facing.
✅ Silva has won each of his first two UFC fights via KO and this matchup pits him against him most fragile opponent yet.
Betting Pick: Silva ITD -200
Miranda Maverick -140 vs Erin Blanchfield
✅ This is a close fight. Maverick is the more polished and better striker at this juncture of their respective careers. That said, she is not the better grappler, and I do not see this fight being determined in the stand up.
✅ The 22 year old Blanchfield is making progress with her striking, but her bread and butter is her grappling game. She is extremely heavy on top and wins rounds with control alone.
✅ The hole we have seen from Maverick is in her takedown defense. That is a huge problem in this fight because a hiccup in any round likely gets her trapped under Blachfield until the horn.
Betting Pick: Blanchfield +120
Randy Costa -185 vs Tony Kelley
✅ Costa is a finisher who will have essentially the same story in every one of his fights. He either needs to find an early finish or he will be finished himself.
✅ Costa has power, ability and explosiveness. He uses those factors to empty his own gas tank in the first round in search of the KO. He took a round from Adrian Yanez in his last fight before the gas tank gave out.
✅ Kelley will need to show next level durability if he is to survive the first round. I think Costa lands heavy and often in that round and he gets back in the win column with a first round KO.
Betting Pick: Costa ITD -110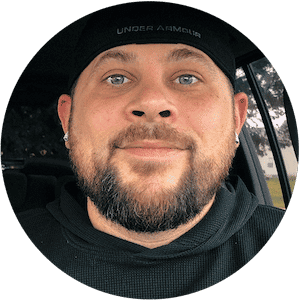 TJ Calkins
TJ Calkins was raised in a gambling loving household. He knew how to handicap horse races and follow line movements well before his tenth birthday. While sports betting remained a passion into adulthood, poker and Daily Fantasy Sports also became passions and remain as such today.