UFC 256 Betting Plays and Predictions
December 9, 2020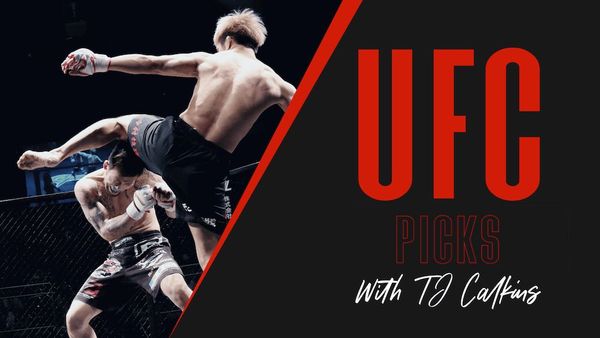 After a disappointment both before and after on the last pay per view card, the promotion got this one right. The undercard is very good and the whole pay per view line up is great. It will be a joy to watch, and we have 10 of 11 fights projected by oddsmakers to end inside the distance. We also have no shortage of UFC Picks this week. Let's dive right into them, first in video and then in text below.
UFC 256 Preview Figueiredo vs Moreno
Deiveson Figueiredo -325 vs Brandon Moreno
Betting Play: Figueiredo ITD -160
Fight is five rounds at 125 bs and is -265 to end inside the distance.
For the flyweight championship.
We get to see both of these fighters for the second time in a month. Figueiredo defended his belt quickly against Alex Perez and is the best finisher we have ever seen at flyweight. His striking is truly thunder and now we have seen his grappling catch up and offer an equal threat to that of his striking.
With two guillotine wins from guard in his last four fights against seasoned grapplers, it is safe to say his squeeze is absolutely next level. Brandon Moreno is a very tough and now rounded challenger, who has seen his striking catch up with his high end grappling game.
Moreno is the longer fighter, but his style is not one that projects to match up well against the champ. Moreno likes to push forward in the striking, and that will set him up to eat counter bombs that Figueiredo throws so well. Moreno will need next level chin to survive.
In order to do so, he will need to get some early takedowns while avoiding submission attempts, which is a tough ask. Never mind the submissions, it is far from a sure thing he will be able to score any takedowns on a fresh Figueiredo.
If he is able to implement that game plan and simply control and wear on the champ and drag him to deep water, with eyes on a decision win. While that is the game plan, I deem it unlikely and Figueiredo is just so dangerous and such a complete and elite finisher, we have to project him to win every fight he enters ITD until further notice. The -160 ITD line is quite attractive and is our avenue of attack in this fight. And still.
Kevin Holland -110 vs Jacare Souza
Betting Play: Holland -110
Fight is at 185 lbs and is +100 to end inside the distance.
This fight will boil down to who can combine force of will combined with current levels of physical ability to dictate where the fight takes place. Jacare, who just turned 41, will absolutely need to get the fight to the floor and put his high end grappling game to work.
He outclasses essentially everyone on the mat, and while Holland is a capable grappler, he will be in huge danger if he is taken down even once. Holland has shown a susceptibility to being taken down, and he will need to be hyper aware of the skill set of his opponent in this matchup.
On the other side, Holland is younger, longer, rangier, more athletic and probably even holds a power edge in the striking. His 9" reach advantage will be quite significant and he knows how to fight at range when he needs to. If he can play the range game, he will continuously touch and ultimately hurt Jacare in the standup, and even if a finish does not come, the volume number will become an absolute runaway.
If Jacare is able to take Holland down early, I believe a fresh gas tank will allow Holland to survive and perhaps even return to his feet to have a shot at taking the round back. If Jacare takes Holland down later, that is when I believe there is a danger level for Holland that he won't be able to overcome.
The issue with getting to that outcome is the near certainty that Jacare will have been battered on the feet leading up to that point and there is a very real question of whether he can make it to that latter portion of the fight.
I believe the striking wins the day here, and there are two options with a betting play on Holland. The safe route is taking the pick em flat line and keeping a decision or attacking the very high +470 ITD line of Holland. While I believe that ITD line does have value, the durability of Jacare can't be understated, and we will opt for Holland flat.
Ciryl Gane -440 vs Junior Dos Santos
Betting Play: Gane ITD -145
Fight is at heavyweight and is -240 to end inside the distance.
Junior Dos Santos is a fantastic human and an all time great heavyweight. He is an easy fighter to root for, but I don't believe all the rooting in the world can help him anymore.
The sad reality is he is cooked and his chin is shot. I would urge him to consider retirement as when he is knocked out in this matchup, it will mark four straight losses via KO. Ciryl Gane is an ascending heavyweight with a rounded and dangerous skill set, and he will find the kill shot that JDS has been oh so susceptible to in recent fights.
The only way JDS would be competitive here is if Gane gives oodles too much respect, sits inactively on the outside and lets it become a points fight, where JDS could compete in the boxing realm.
Clearly I don't see that happening and just one quasi clean shot will spell the beginning of the end for JDS. This fight will take place exclusively in the standup, until JDS gets dropped and finished, and I truly hope he does not take too much damage in the process. In any event, it is a fight and we are making the ITD play on Gane at a silly -145.
Mackenzie Dern -195 vs Virna Jandiroba
Fight is at 115 lbs and is -110 to end inside the distance.
While Virna Jandrioba is quite a good grappler and quite capable inside the octagon, I cannot envision a worse stylistic matchup for her. Her striking remains a liability and she needs to put her grappling game to work in essentially all of her fights, and she runs into one of the best strawweight grapplers in the world in Mackenzie Dern.
Dern is certainly not a high end striker, but she is certainly better than Jandiroba and will absolutely have a large volume edge. This will put Jandiroba in a tough spot, as she will have to opt to continue to strike and lose or attempt to wrestle and risk being reversed or swept on the floor and being at the mercy of a grappler that outclasses her.
The only path to victory for Jandiroba is to succeed in getting takedowns in multiple rounds and simply keeping enough control time on the floor to edge out the rounds. This would risk standups from the ref and getting swept would likely lead to her being finished.
I expect Jandiroba to give the striking a go and not put herself at risk on the floor with Dern, but once she starts getting owned standing, she may not have a choice. In any event, the line is not wide enough for Dern here, and she is in play for both a decision or finish, so we will simply play her flat.
Chase Hooper -400 vs Peter Barrett
Betting Play: Barrett +300
Fight is at 145 lbs and is -195 to end inside the distance.
This is the fight that will kick off the prelims, and while I think Hooper should be favored, this line is significantly too wide. Hooper is just 21 years old and is completely and wholly a grappler in MMA and has the feel of a fighter that has not yet grown into his body and really offers very little with his striking.
In his last fight, we saw what happens when he can't keep his grappling game as the focal point of the fight, and he lost as very large favorite to Alex Caceres. We could certainly see a repeat in this fight, as Caceres was a fighter submitted in two of his previous seven fights, and I would deem him no more competent on the mat than Barrett is.
Barrett does have advantages in this fight, and that is as a large underdog. Barrett is the better striker and is quite tough, and will have the advantages while standing in this fight. I would also deem him the better wrestler, which is the key to this fight. If he can keep himself upright and make this a kickboxing fight, he will cruise to a decision win or a finish.
I was quite serious as to how far too wide this line is. Moving on to Hooper, he will be in control if he can get the fight down and go to work on the floor, and will be probable to find a finish. The issue is, if he gets some shots stuffed and starts taking damage on the feet, I believe he will wilt and be finished. All in all, the value on Barrett is too much to pass on, and we will take the +300 on the underdog.
👊 Charles Oliveira via KO over Tony Ferguson
👊 Renato Moicano via submission over Rafael Fiziev
👊 Cub Swanson via decision over Daniel Pineda
👊 Billy Quarantillo via KO over Gavin Tucker
👊 Tecia Torres via decision over Sam Hughes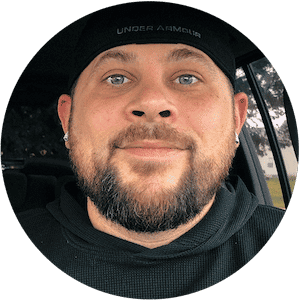 TJ Calkins
TJ Calkins was raised in a gambling loving household. He knew how to handicap horse races and follow line movements well before his tenth birthday. While sports betting remained a passion into adulthood, poker and Daily Fantasy Sports also became passions and remain as such today.