UFC 251 Betting Picks and Predictions
July 10, 2020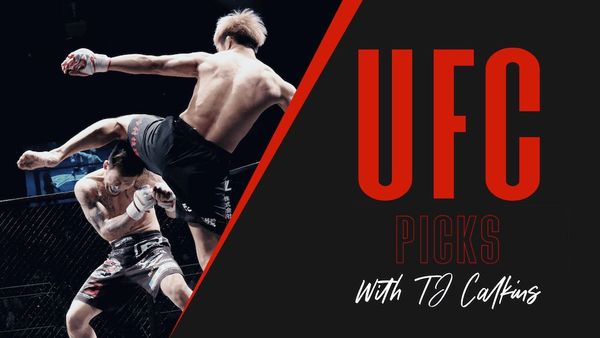 Heyyyyyy what a pay per view card we get this week. After a week off we are back with the debut edition on Fight Island and we get a loaded card headlined by three title fights. Back to those in a second, let's run through how we did on the last card.
This weeks Picks & Recommended sportsbooks for UFC 251
👊Rose Namajunas -210 vs Jessica Andrade
Fight ends inside the distance +105
👊Amanda Ribas -830 vs Paige Van Zant
Ribas ITD +105
👊Volkan Oezdemir -160 vs Jiri Prochazka
Fight ends ITD -195
👊Muslim Salikhov -130 vs Elizeu Zaleski Dos Santos
Salikhov -130
👊Makwan Amirkhani -200 vs Danny Henry
Amirkhani -200
👊Leonardo Santos -170 vs Roman Bogatov
Santos -170
👊Rualian Paiva -175 vs Zhalgas Zhumagulov
Paiva -175 or Paiva via KO +675
Two weeks ago, we had our first potential losing night in weeks. Our plays were as follows:
✅ Win – Kay Hansen -170
Kay controlled the fight with her grappling as we suspected and cruised to a decision win after a tough first round.
✅ Win – Maurice Greene ITD -120, via sub +1000
Greene gave us a scare as he got dropped, but that put him exactly where we wanted him to be with the +1000 submission punt play. I thought he was very live for a triangle were he to find himself on his back, but he even one upped himself, cinching an arm triangle off his back for the win on the ITD play and for the home run if you were aggressive on the +1000 submission play.
❌ Loss – Phillipe Lins – 115
Lins was caught with a big shot and flash KO'd early by Tanner Boser. Lins will be fighting for his job in his next fight.
❌ Loss – Brendan Allen ITD -145
Allen was the better fighter and cruised to a win, narrowly missing out on the finish multiple times, but ultimately had to settle for the decision win, which made this play a loss.
❌ Loss – Dustin Poirier via KO +145
Poirier, much like Allen, was the better fighter and got the win via decision. He certainly destroyed Hooker, whose face was completely mauled by the end of the fight, but the toughness of Hooker was enough to last to the final horn. It was frustrating to watch Hooker grab a leg to survive so often in the championship rounds, but he did what he had to do. Frustrating loss.
The profit and loss on the night was decided by the willingness to be aggressive on the Greene by submission play. As it was not a dedicated play, I have to own the small losing night, but we will right this ship on Saturday for UFC 251.
Let's start with walking through the PPV portion of the card, followed up with our undercard plays and finally predictions for the remaining fights.
Betting play: Fight ends inside the distance +105
Kamaru Usman -260 vs Jorge Masvidal
Fight is five rounds at 170 lbs and is -130 to end inside the distance.
For the welterweight championship.
This has been the correct fight to make for some time, despite the rapid and admirable ascension of Gilbert Burns. Burns, who was originally scheduled to fight the champion Usman, tested positive for Covid-19 and Masvidal was announced as the replacement early in fight week.
As we know, Usman is an extremely high end wrestler and he would be perfectly smart to use that particular skill set at every turn in this fight. While Usman has made real progress with his striking, he would be utterly foolish to stand and strike with Masvidal. Masvidal, by my view, is a significantly better striker and is live for a flash KO or even an attrition based KO if Usman comes in with the incorrect game plan. For me, this fight hinges on both the relentlessness of Usman on takedown attempts and how well Masvidal can stay off his back and additionally to return to his feet. He needs this fight on the feet to win it and with that being the case, I cannot see a path to victory for him that is not a KO. Any iteration of a 25 minute fight between these two would likely see the wrestling of Usman earn a decision. While Usman is live for a later finish if he is able to grind down Masvidal, this is very much a fight to enjoy watching and stay away from on the gambling side. If you are purely itching for action, the punt play is Masvidal via KO at +300, but we are nowhere near having a dedicated play on this fight.
No Plays
Alexander Volkanovski -225 vs Max Holloway
Fight is five rounds at 145 lbs and is +180 to end inside the distance.
For the featherweight championship.
We get a rematch from the first fight between these two that took place this past December. Volkanovski won the belt from Max in that fight, and I think we will get another close fight that features quite a bit of fight time. The first fight went to a decision, and while it was clear Volkanovski won, it wouldn't take a world of difference for Max to turn the tide in the rematch. Even just mixing in some leg kicks for Max might be enough to turn the tide. With this being a rematch, we don't need to spend a great deal of time on it, and with the line sitting where it is, it is wholly a dog or pass spot. I simply don't have enough of a read to say Max can make enough adjustments and will sit out the fight, but if you deem the fight must play, my lean is to the underdog.
No Plays
Petr Yan -225 vs Jose Aldo
Fight is five rounds at 135 lbs and is -180 to end inside the distance.
For the vacant bantamweight championship.
This is an interesting fight, and might be a little tighter than the betting line suggests. The small issue I have with it is that it doesn't really have a championship feel to it. I don't view Yan as elite and certainly don't view the 2020 version of Aldo as elite and could see a number of instances of the bantamweight title changing hands over the next year or so. This fight likely sees the relentless pressure of Yan slowly chip away at Aldo as the fight wears on. I do think this fight will play out as something of a nail biter early on that is quite close, but can see Yan pulling away as the fight progresses. I do not have a level of confidence to make Yan a dedicated betting play but he is my lean in this fight.
No plays
Rose Namajunas -210 vs Jessica Andrade
Fight is five rounds at 115 lbs and is +105 to end inside the distance.
This is a fun rematch of their previous title fight in which Andrade took the strap from Rose, before losing it to Weili Zhang. The first fight played out with Rose owning the boxing against a somewhat reserved Andrade. Andrade ultimately got her hands on Rose with Rose holding onto a kimura grip a little too long and being slammed into oblivion and KO'd via slam. We know Rose will be the more efficient striker again and is rightfully favored, but should not be over 2:1 in my opinion. This will be a fun rematch I will be watching closely as the fight will certainly be fun, and I do think it ends in a stoppage once again. Andrade's style of bulldogging forward will force the action once again and one of these ladies will win inside the distance. Andrade getting rocked the way she did against Zhang brings the chin situation into question as well. Getting that line anywhere on the plus side is a sound value so we will have our final play of the night on the fight ending inside the distance or ITD.
Betting Play: Ribas ITD +105
Amanda Ribas -830 vs Paige Van Zant
Fight is at 125 lbs and is -115 to end inside the distance.
It's never fun to see a line this wide in the UFC, and well, this one really might not be wide enough. If one is searching for an area of advantage for Van Zant, the only straw they could grasp at is that Ribas normally competes at strawweight. There is nothing Van Zant does remotely as well as Ribas and Ribas will own this fight cover to cover. The question when handicapping this fight is, how easily will a finish come for Ribas? She can easily finish Van Zant via submission or ground and pound and despite being the level of favorite she is, she is only +110 to win ITD. That is the screaming value here and the play we will be jumping on. Ribas will own the striking and even more importantly find every dominant position on the floor on her way to the finish and will cast Van Zant out of the UFC.
Betting Play: Fight ends ITD -195
Volkan Oezdemir -160 vs Jiri Prochazka
Fight is at 205 lbs and is -195 to end inside the distance.
This one will be a banger as KO artist Jiri Prochazka debuts against Volkan Oezdemir. Prochazka is a KO artist that has holes defensively, particularly in allowing the lead leg to get chewed up, and that is something Volkan has been doing with success of late. This fight will play out with Prochaka throwing power and threatening KO early while Volkan slowly works on that lead leg and sets up for the second round. I don't see a path for Prochazka after the first round and I think his leg will be compromised after that and if there were to be grappling in this fight, the advantage would belong to Volkan Oezdemir. We will get an early finish from Prochazka or a later finish from Volkan, either way the ITD line is set too low at under 2:1. Take the fight to end ITD and enjoy the fireworks.
Betting Play: Salikhov -130
Muslim Salikhov -130 vs Elizeu Zaleski Dos Santos
Fight is at 170 lbs and is -125 to end inside the distance.
This is a bit of a head scratching line as I don't believe the line is nearly wide enough. Salikhov should be a wider favorite as I don't expect Zaleski Dos Santos (ZDS) to be able to (he may not even try) to get the fight to the floor where he would have an advantage. Salikhov's striking is much more dangerous than that of ZDS from both power and effectiveness standpoints, and a KO on the Salikhov side would not be at all surprising. Whether it be via decision or KO, Salikhov will win this fight and I tend to lean towards the KO being the most likely outcome. Vegas tends to agree as Salikhov via KO is only set at +165 so just taking the flat play is the better option.
Betting Play: Amirkhani -200
Makwan Amirkhani -200 vs Danny Henry
Fight is at 145 lbs and is -165 to end inside the distance.
This is a fight that should be even on the feet for the most part. I would deem Amirkhani a bit more effective, but the ranginess of Henry could be a great equalizer in that aspect. The grappling is where Amirkhani will own this fight. He will be able to secure multiple takedowns and work on the floor throughout. Even laying 2:1 there is sound value on Amirkhani and he is absolutely the play here. THe fight not be the most exciting of the night, but it will end with Amirkhani having his hand raised.
Betting Play: Santos -170
Leonardo Santos -170 vs Roman Bogatov
Fight is at 155 lbs and is -105 to end inside the distance.
This line is the most off of any fight on the card. Santos has seen injuries keep his fight frequency from being ideal but still has a very high end skill set. Bogatov is debuting and is a wrestler that does not have an advantage in this fight, and quite frankly he may not have a path to victory. If he is working takedowns in this matchup, he'll be taking down an extremely high end BJJ fighter and putting himself squarely in the danger zone. Santos striking is also light years ahead that of Bogatov and a KO is just as possible/likely as a submission on the floor. A decision win is just as possible, but I do believe Santos is my favorite play on the card. You can get more aggressive and play Santos ITD at +145, but I'm not sure there's enough a value shift to justify it over a flat play. Take Santos for what looks to be an easy win.
Betting Plays: Paiva -175Paiva via KO +675
Rualian Paiva -175 vs Zhalgas Zhumagulov
Fight is at 125 lbs and is +195 to end inside the distance.
Zhumagulov makes his debut in this fight and I don't believe it will be a fun one for him. He will be at a big disadvantage to the striking and range of Paiva in this matchup. Paiva knows how to use his length and will absolutely decimate Zhumagulov at range. Paiva is coming off a KO of Mark de la Rosa and we could see an encore to that one here. The striking will clearly be in favor of Paiva early and he will likely have to defend some desperation takedown attempts, which he is quite sound at, and will run away with this fight. There is a huge value spot on this one in addition to Paiva as a flat bet. He currently sits at +675 to win via KO and that is quite excessive and a spot for us to attack. Play Paiva both flat and via KO to kick off the wagering evening.
Other Fight Predictions
Maxim Grishin via KO over Marcin Tybura
Vanessa Melo via decision over Karol Rosa
Martin Day via decision over Davey Grant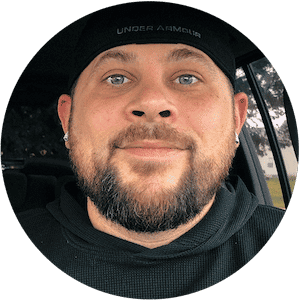 TJ Calkins
TJ Calkins was raised in a gambling loving household. He knew how to handicap horse races and follow line movements well before his tenth birthday. While sports betting remained a passion into adulthood, poker and Daily Fantasy Sports also became passions and remain as such today.