UFC 249 Crowd Booster at PointsBet
May 7, 2020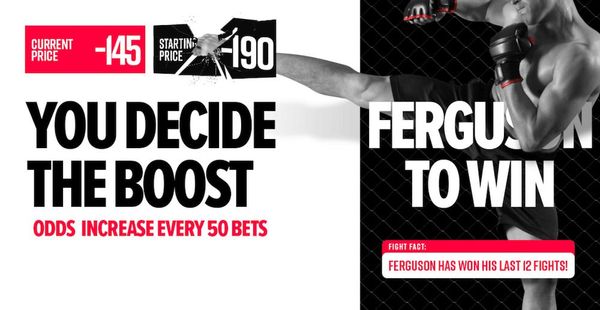 Ferguson to win – you pick the boost
PointsBet are offering a much appealing Crowd Booster on this weekend's UFC 249 main event. Bet on Tony Ferguson to win and PointsBet will increase the odds in your favor for every 100 bets that are made – the current price is -145.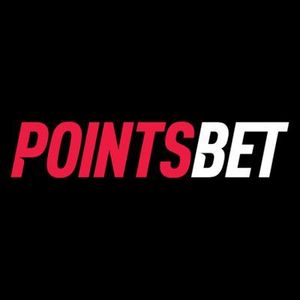 $250 BONUS
UFC 249 Ferguson Crowd Booster at PointsBet Sportsbook
Tony Ferguson has won his last 12 fights and on May 9 he will take on Justin Gaethje in the UFC 249 main event. For this much-anticipated battle, PointsBet are rewarding you with a special Crowd Booster where the odds on Ferguson to win is constantly increasing in your favor. The starting price was -190 and it will keep increasing until the fight begins on 5/9. Already the price is at -145.
This is how to take advantage of the Ferguson Crowd Booster offer in three easy steps:
Opt-in and sign up at Pointsbet.com
Place a bet (max bet $50) on Tony Ferguson to win against Justin Gaethje
The last boosted price will be credited to your account within 6 hours of the event ending if Ferguson wins.
The terms of this promotion are as following:
– This offer is only available for Tony Ferguson Crowd Booster Market
– The promotion is only valid for the UFC 249 main event, Tony Ferguson vs Justin Gaethje on May 9
– The maximum bet is $50
– The market opened up at -190 and for every 100 bet that are being placed on this market the odds will increase. The current price is -145 and after 100 more bets the price will increase to -135 and it will keep increasing until the fight begins. No matter what the odds is when you place the bet you will receive the final boosted price.
– The offer is only available for costumers in New Jersey who are 21+ years old.
PointsBet Sportsbook stands out as one of the greatest bookmakers on the market when it comes to the most popular US sports events. They offer more markets and betting variations on competitions such as MMA, NBA, and NFL than most other bookmakers.
You may find various appealing promos for this weekend's UFC 249 on their website right now, and on top of that, PointsBet are also rewarding new players to their Sportsbook with a couple of appealing welcome offers to choose between
PointsBet Sportsbook is available in any part of the state of New Jersey and you need to 21 years old and above to be able to join.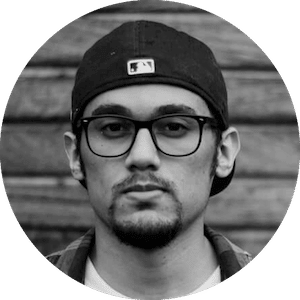 Gus Anderson
Gus Anderson is a gambling wizard. As a kid he dreamt about becoming a Tennis, Hockey and Golf professional but ended up as a gambling professional with focus on both sports & casino.