UFC 247 Betting Overview
February 6, 2020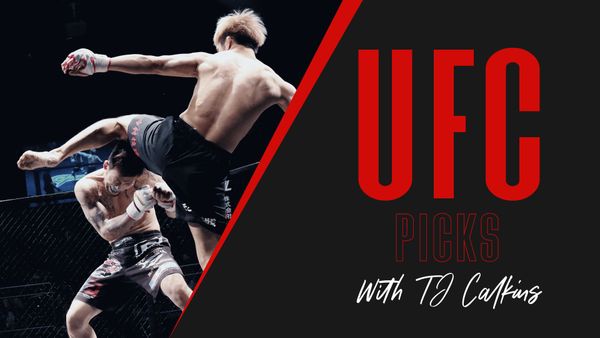 The UFC 247 is long on star power with Jon Jones in the main event in the second of two title fights. He puts the light heavyweight championship on the line against prospect turned contender Dominick Reyes. Valentina Shevchenko also puts the women's flyweight title on the line against overmatched Katlyn Chookagian. Neither of these fights project to be very close and also project to be more systematic dismantling of the contenders rather than quick finishes.
While the title fights project to be something of snoozers, there are other fights that project to bring excitement. The pay per view portion of the event has two heavyweight fights that should end in finishes, and also has the most anticipated matchup of the evening for die hard fans in Dan Ige vs Mersad Bektic at 145 lbs. There are also some fun fights on the prelims with action to attack so let's get to them.
Jon Jones -455 vs Dominick Reyes +340
Five Round Title Fight
205 lbs, -180 to end inside the distance
Dominick Reyes is the next unproven prospect turned contender to get a crack at the champ in the light heavyweight division. He has something of a rounded game, but is mostly a heavy handed striker that will likely only offer true danger in the first round. He is not yet nuanced to a point where he will be able to compete with Jones in any grappling situation, whether it be in the clinch or on the mat, and likely only has a path to victory via well timed left hand in the early portion of the fight. Reyes has a dangerous kicking game against most opponents as well, but this he will be in far more danger than he offers at kicking range. This fight should play out very similarly to the Anthony Smith fight for Jones as he breaks down his opponent, gains a comfortable lead on the judge's scorecards and walk away with a lopsided decision or a late finish. Reyes has symptoms of the gas tank not being the greatest so it's quite possible he fades and is finished in the championship rounds. Jones is no longer the dangerous finisher that made him so popular, instead being more of a defensive tactician at this point in his career. He is in danger of losing his belt once Thiago Santos gets another crack at him to avenge the split decision loss, but this fight doesn't offer that threat. If you're hell bent on main event action, Jones is the fighter to take, but the line is quite wide and laying that level of odds is a dicey venture in MMA as a whole.
Pick
Jones by 4th round KO
Bets
None
Valentina Shevchenko -1280 vs Katlyn Chookagian +745
Five Round Title Fight
125 lbs, +150 to end inside the distance.
This is one of the highest betting lines in memory, and it speaks to the gap between the champ and the field in the women's flyweight division. Chookagian is a rounded fighter that is tall and long, throws many strikes at the air to just keep distance and is generally quite boring. She is not at all deserving of this opportunity but is simply the next woman up. She lost to Jessica Eye in a number one contender eliminator fight. Eye was subsequently brutally knocked out via a Valentina head kick and Chookagian was gifted a (incorrect) split decision against Jojo Calderwood to get this fight. Chookagian does not have an advantage anywhere in this fight, and will be outpointed for 25 minutes. We do not lay this level of odds in MMA so we are sitting this fight out.
Pick
Shevchenko by decision
Bets
None
Juan Adams -245 vs Justin Tafa +200
Heavyweight, -300 to end inside the distance
Juan Adams was a hyped prospect and is physically gifted, but his recent two fight losing streak sparked a change. Adams realized he couldn't get by on physical ability alone and made a gym change, moving to Jackson Wink. This move will help him with the layers of MMA and should bring him a sense of fight IQ. He has some power, but also has a wrestling base that he should look to use in this fight. He is fighting an inexperienced opponent in Justin Tafa, whose lone UFC fight saw him finished by a debuting fighter. Tafa does have power and is a KO threat, but closing the distance and avoiding grappling at the same time will be quite tricky. Adams will have a five inch height and seven inch reach advantage on the feet and is the superior wrestler. The gym change should be one to help him set up his takedown entries and once on top, he has heavy ground and pound that will finish fights. This is the outcome I expect, and while Tafa has a puncher's chance, this fight is more of a get right spot for Adams.
Pick
Adams by first round KO
Betting Plays:
Adams by KO -110
Fight ends inside the distance -300
Mirsad Bektic -140 vs Dan Ige +115
145 lbs, +125 to end inside the distance (ITD)
This fight should be a ton of fun. Bektic has a high end and well rounded skill set, but has two things working against him. I believe him to be quite mentally breakable and his chin might be completely shot. Ige is a fighter that entered the promotion without much fanfare, but has notched four straight wins after his debut loss and is a fighter that is showing consistent improvement. His striking appears to have a bit more pop than it previously did and he is quite a sound grappler with a black belt and some wrestling chops. While he is often the better wrestler, that is not the case in this fight and he may have to do his work on the feet. If there is a real critique to his game, it is that he can be taken down and is then inactive off his back. He is much busier when in control and he will have to be active searching for sweeps if and when Bektic takes him down in this one. Bektic also has power and isn't incapable of finding a KO, but his chin is certainly the one to keep an eye on here, as it gave out to a stiff jab in his last fight. That aspect of this fight is the one I can't get past, and an Ige KO is my prediction, but not one to bet on. This fight is better enjoyed watching than wagering.
Pick
Ige by first round KO
Bets
None
Derrick Lewis -240 vs Ilir Latifi +195
Heavyweight, -260 to end inside the distance
Ilir Latifi moves up to heavyweight after dropping his last two at 205 lbs. He is certainly undersized for the division, standing at just 5'8" and likely weighing in the 235-240 lb range without having to curt weight. He has pop in his right hand and some wrestling chops, but the size difference between he and Lewis will be massive. Lewis is a heavyweight that has to cut to the 265 lb limit and will have a 7" height and 4" reach advantage. Lewis truly has power and it is certainly the most likely outcome that he catches Latifi and KO's him. This could happen early or later when Latifi inevitably gasses. I do not rule out Latifi as a whole as there is a weak spot to Lewis, namely the body and he is fighting an opponent 7" shorter than him, which could line up body shots. Latifi is also the better wrestler, but it remains to be seen if he can overcome the size difference to find any takedowns. As mentioned, Lewis by KO is the most likely outcome, and we will play it, just with a hedge that could work as a double down with ITD on the fight.
Pick
Lewis by second round KO
Betting Plays:
Lewis by KO -125
Fight ends ITD -260
ESPN and Fight Pass Prelims
We have seven fights leading up to the PPV portion of the event, and I will only include a synopsis of the fights in which we have a betting play, but will offer a pick on each of the others.
Andrea Lee -360 vs Lauren Murphy +280
125 lbs, +275 to end inside the distance
This fight is a rather simple one to break down. The only advantage Murphy has anywhere this fight goes is bringing more physicality. Lee is simply a better range striker and more skilled in the clinch. I would also say she has the BJJ and is at least even in the wrestling department. There really aren't paths to victory to envision for Murphy as Lee will be busier throughout and will be far ahead on the judge's scorecards. It's not wholly attractive to lay a price like this but I do see this fight as wider than the line suggests.
Pick
Lee by decision
Betting Play: Lee -360
Alex Morono -325 vs Kalinn Williams +255
170 lbs, -110 to end inside the distance
Kalinn or Khaos Williams is an extremely short notice replacement in this fight, and he gets just a massive step up in competition in Morono for his UFC debut. Morono, ny my view, is the most underrated fighter at welterweight and has become calculated and dangerous since his gym switch to Fortis. He has real pop and crispness in his striking and is dangerous on the floor as well as BJJ black belt. Williams replaces Dhiego Lima on short notice and the win that was coming for Morono gets that much easier. Williams does have power, but is certainly miles behind Morono in as far as level of fighter. Morono should have his way with the striking exchanges, but even if he doesn't, he can always take the fight to the floor where he can put his ground and pound or submission game to work. I don't believe Williams will be able to survive three full rounds and I believe the Morono ITD line to be far off at +135. Laying -325 isn't fun but when we have a fighter more likely than not to finish and getting plus odds, it's a spot to attack.
Pick
Morono by second round KO
Betting Play: Morono ITD +135
Miles Johns -130 vs Mario Bautista +105
135 lbs, +175 to end inside the distance
Miles Johns makes his second UFC start after a somewhat ugly and uneventful debut split decision win. I believe his skill set to be limited with his strengths being wrestling and top control. He doesn't offer much on the feet, does not throw in volume and still has a ways to go in that department, His grappling game is fairly strong but he aims for control on the floor over damage and finish seeking and it is often not fun to watch. Bautista will certainly be the busier and better striker by my view, and has a BJJ skill set to match the wrestling game of Johns on the floor. With a finish seeming unlikely in this one, I believe the wrong fighter is favored, and want the one with the level of activity. A Johns win likely means more than a full round of top control time and a fight that isn't fun to watch. Even if he gets some time on top on the floor, he could very well lose all three rounds in the striking. Take the small dog here as Johns is on the wrong end of a decision after eeking by in his debut.
Pick
Bautista by decision
Betting Play: Bautista +105
Andre Ewell -120 vs Jonathan Martinez +100
135 lbs, +175 to end inside the distance.
This is a clash of two very different strikers. Ewell is much taller and longer, he will have a 4" height and 5" reach advantage. He has the far better boxing skill set while Martinez is a fighter that is far more reliant on kicks and knees. This particular matchup is quite problematic for Martinez because of the boxing skill set combined with the length of Ewell. When Martinez moves to his own kicking range, he will be in the boxing range of Ewell, and will get eaten up in this department. With the likelihood being no grappling in this one and neither fighter having real wrestling chops, there will likely be nowhere to hide for Martinez once Ewell starts pouring on the punches. I do envision a KO finish for Ewell, with the only caveat being he needs to be careful chasing Martinez to the ground after a knockdown, as Martinez has a submission game off his back. Take Ewell to box up Martinez in this one.
Pick
Ewell by second round KO
Betting Plays:
Ewell -120
Ewell by KO +775
Austin Lingo -205 vs Yosseff Zalal +170
145 lbs, -170 to end inside the distance.
This is a pair of fighters making their UFC debut, and I expect them to kick this card off with fireworks. Lingo is a Fortis product that pushes forward pressure and throws hammers throughout, and is quite a KO threat. Zalal is likely outmatched in the striking department, but did win his last fight via flying knee and is not incapable of a standing finish. Where he does hold the advantage here is in the grappling realm and I very much think this fight should be viewed with a striker vs grappler matchup. Of Zalal's seven wins, five have been via submission and he will have the edge on the floor and a threat to finish. On the feet, Lingo will threaten KO throughout and I believe one of them will get their way before the final horn. I edge slightly towards Lingo but I believe the line is a but wide and prefer to just attack the favorable ITD line.
Pick
Lingo by first round KO
Betting Play:Fight ITD -170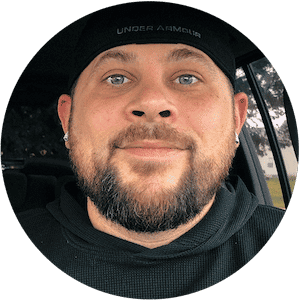 TJ Calkins
TJ Calkins was raised in a gambling loving household. He knew how to handicap horse races and follow line movements well before his tenth birthday. While sports betting remained a passion into adulthood, poker and Daily Fantasy Sports also became passions and remain as such today.