UFC 246 betting picks – The Return of the Mac
December 16, 2019
Saturday, January 18, 2020, should already be ingrained in your memory and marked off in your diaries. If you are still unsure or been living under a rock, then let me enlighten you. That day will see the Return of the Mac.
YES, Conor McGregor makes his long-awaited return to the Octagon as he goes up against Donald 'Cowboy' Cerrone in the main event of UFC 246 at the T-Mobile Arena in Las Vegas. The outspoken Irishman has not been seen fighting in the Octagon since he was tapped out by fierce rival Khabib Numagomedov at UFC 229 in Las Vegas in October 2018.
That bout is more famous for what happened after the fight, rather than what went down in the cage. After Khabib had submitted McGregor in the fourth round, the Russian jumped out of the Octagon and went to confront Dillon Danis – McGregor's training partner. That caused mayhem outside the cage, while there was more drama inside the Octagon as Khabib's cousin – Abubakar Nurmagomedov – started a scuffle with McGregor.
Both Khabib and McGregor were handed fines and suspensions for their part in the melee. McGregor was cleared to return to action on April 6, 2019 – but he never did.
There is always speculation surrounding McGregor. He has earned the right seeing as he was the first fighter in the history of the UFC to hold two belts in different weight categories. Many will say that the Khabib encounter was not his last actual fight. Since that October bout, the Notorious was arrested for allegedly smashing someone's phone outside a hotel in Miami Beach. He was also charged for punching a man in a pub in Dublin, so although he has not been in the Octagon he has still been getting his punches in.
Whether McGregor is still the fighter he once was when he defeated the likes of Max Holloway, Jose Aldo, Nate Diaz, and Eddie Alvarez is yet to be seen. One thing is for sure, he will put bums on seats whether you want him to win or get knocked out. No-one would have battered an eyelid if McGregor had decided to get back into the cage against a no mark opponent. We all just want to see him fight again. Credit to the Irishman, he is not fighting a nobody. He is fighting the Cowboy and if he underestimates him for one second, then he could be on the end of a heavy defeat.
Cerrone has fought times as an MMA professional fighter. He has one 10 by knockout, 17 by submission and nine by decision. This shows he knows his way around the Octagon and could cause McGregor a whole host of problems. Cerrone needs to put in a stellar performance if he is to continue getting the big Las Vegas fights. Unfortunately, his last to fights have ended up in defeat. He was stopped by Tony Ferguson in June 2019 in Chicago, before again failing to go the distance when he was stopped by Justin Gaethje in Canada on September 14.
Many will look at Cerrone's 13 defeats and feel he will be no match for McGregor in Vegas. If McGregor had been fighting consistently for the past 12 months, you couldn't really argue against that. But there is bound to be some ring rust. We all know that any fight can be stopped in an instant just ask Alistair Overeem and Colby Covington.
As much as I would like to see Cerrone give McGregor a real test, I just can't see it. McGregor may have been out of action for a long time, but class is permanent. The guy is a showman and lives for these kinds of evenings. Remember when he lost to Diaz in their first bout? Everyone had written him off and felt he had no chance in the rematch. He proved everyone wrong. He went away and showed a fighting master class to get the win. That win gave him the appetite back and saw him dethrone Alvarez s the UFC Lightweight Champion. A convincing win over Cerrone could relight the fire under him and see him once again go after Khabib.
Despite not having a real UFC bout since October 2018, McGregor is the -240 favorite just to get the victory in this encounter with Sugar House. While Cerrone is +190 to register his 37th professional victory of his career. There are not a lot of odds available for UFC 246 at the moment. They will be coming in thick and fast in the next few weeks. But at the minute, I cannot see anything other than a McGregor win. So, if you want to get a bet in early, backing the Irishman at -240 is your best option.
Head back to this page closer to the fight for more in-depth wagers for the McGregor versus Cerrone fight and the rest of the UFC 246 card.
Admir aka "The Admiral" has been around the sports industry for more than two decades as a professional athlete and sports agent.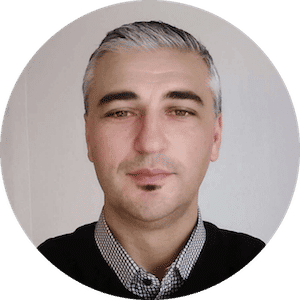 Admir
Admir aka "The Admiral" has been around the sports industry for more than two decades as a professional athlete and sports agent.