UFC 246 Betting Picks
January 5, 2020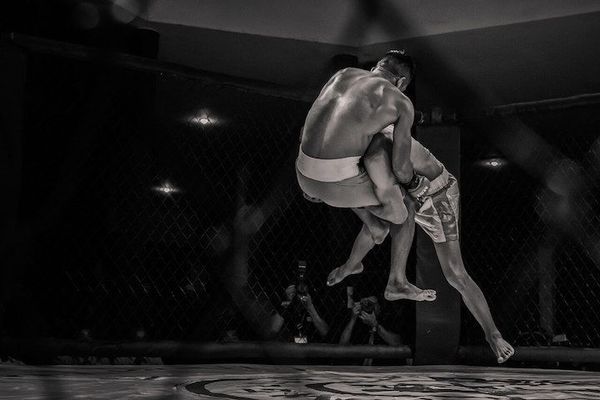 The first major UFC event of the decade takes place on Saturday, January 18, 2020, in Las Vegas and will see the return of former two-weight champion Conor McGregor. The Irishman has not been seen in the Octagon since losing to Khabib Nurmagomedov in October 2018. He headlines a massive card at the T-Mobile Arena in Las Vegas.
All eyes will be on McGregor, that is obvious. But there are a number of other top-class fighters on the show. We will go through the main card for you now and provide you with some betting picks ahead of this event.
Conor McGregor vs Donald Cerrone – Money Line -305 | +240 DraftKings
He may have been out of action for quite a while, but all the money will be placed on McGregor to win this contest. Whether they like him or not.
The moneyline odds have the Irishman as the overwhelming favorite to win this bout at -305, while Donald Cerrone can be backed at +240. Cerrone is no mug or journeyman, but his chances of upsetting McGregor are very slim.
Without being too disrespectful to Cerrone, let's look at what prices are on offer on how McGregor will end this fight. It has not been confirmed whether or not this will be a three or five-round contest. If you think McGregor will be a bit rusty and will just go through the motions, then backing him to win by decision at +650 is a good option.
If you are of the belief that McGregor will try to look as good as possible. Then go for him to win by knockout or TKO at -177. McGregor winning by submission –something he has only done once in his career – is available at +1800.
Let's not lose sight of that he is in the cage with an accomplished fighter. Cerrone could upset McGregor if he takes the fight to him. The Cowboy can be backed at +700 to win by KO or TKO. He is on offer at +600 to win by submission and +750 to take the decision on points.
Draft Kings has opened up a market that gives the bettors a double chance to make some money. You can back McGregor to win by KO or submission at -200. Cerrone, on the other hand, is +350 to win by KO or submission.
If you are not that interested who actually wins the fight, then there is a bet just for you. You can get odds of +300 that this fight goes the whole distance. On the other side, -455 odds are on offer that the fight will be stopped before the judges get involved.
We cannot see anything other than a McGregor knockout. He may be a bit rusty, but he has enough in his arsenal to see off the Cowboy. Cerrone has been TKO'd in his last two fights. On that, we are going for the hat-trick.
Holly Holm vs Raquel Pennington – Money Line -144 | +118 DraftKings
Former Bantamweight champion Holly Holm is back in the Octagon this month looking to get back to winning ways. She handed a brutal first-round defeat against champion Amanda Nunes back in July and she will be going all out to make an example of Raquel Pennington.
This will be Holm's 18th fight in UFC and we are expecting her to make light work of Pennington, who is also fighting in her 18th contest.
Holm is the obvious favorite for this one. She can be backed at -144 to get her hand raised. Pennington, who will have the crowd against her, is available at +118.
Despite having the same number of fights under their belt, Holm will be too much for Pennington and she will be defeated for the eighth time.
Aleksei Oleinik vs Maurice Greene – Money Line -110 | -110 DraftKings
The sportsbooks cannot split these two heavyweights going into their Vegas encounter. They are both seen as the favorites and can be backed at -110.
We are going for youth over experience in this one. Greene is not a young buck at 33, but he will move around the cage a lot slicker than his 42-year-old opponent.
Green has only had 11 fights in his professional career. He has won eight and lost three. His ninth win will come inside the distance as Oleinik has failed to win three of his last five bouts. He will not be a match for Greene.
Claudia Gadelha vs Alexa Grasso – Money Line -122 | +100
This is the second women's fight on the main card at UFC 246. Claudia Gadelha is the favorite to take the victory in this strawweight contest against Alexa Grasso.
DraftKings is throwing their weight behind Gadelha for this one at -122, while Grasso has an outside chance at +100.
Gadelha has won two of her last three fights courtesy of a decision. She has the experience of 21 fights before this. She will be too much for the Mexican who has lost two of her last three bouts.
Anthony Pettis vs Carlos Diego Ferreira – Money Line +250 | -250
We are going for a little bit of an upset in this one. Anthony Pettis is the rank outsider for this contest and has lost nine of his 31 matches since his debut in 2007.
Pettis can be backed at +250 to take the win. He was comfortably beaten by Nate Diaz in his last fight. He might have been easily dealt with, but being in the Octagon for three rounds will give him the confidence to go the distance with anyone.
Pettis likes fighting the big names. He has tasted defeat against Diaz, Tony Ferguson, Dustin Poirier, Max Holloway, Eddie Alvarez, and Rafael dos Anjos, but he never takes a backward step.
Ferreira has also been in the cage with Poirier, but other than that he hasn't been tested by any of the major stars in the company. On that, we believe Pettis will use his previous beatings to do enough to take this one on points.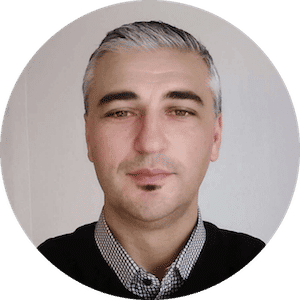 Admir
Admir aka "The Admiral" has been around the sports industry for more than two decades as a professional athlete and sports agent.