Twins vs Royals Predictions
April 23, 2021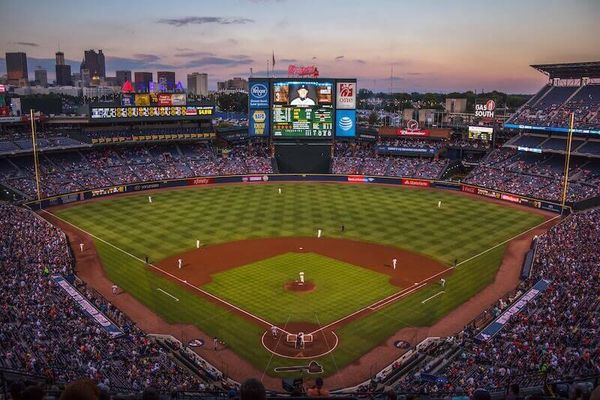 The Minnesota Twins and Kansas City Royals will face off in a game that is sure to bring excitement from both sides. Neither of these teams has high public expectations, but the fan bases wouldn't agree. This is going to be a phenomenal game and we are here to bring you the best possible predictions.
When making Royals vs Twins predictions, you must ensure there is value in every bet. We are here to consider bets you might not think of and to make sure you profit on what is sure to be a phenomenal game. You will not want to miss out on the predictions above.
Twins vs Royals Run Line Pick
This game will be played at 10:00 PM ET at Chase Center
Why bet the over 8.5 runs?
✅ The Minnesota Twins and Kansas City Royals will face off in a game with an 8.5 over/under that is expected to be close from start to finish. The Twins are slight -120 favorites and I expect both offenses to get going early. It'll be left-handed Danny Duffy on the Royals side with righty Matt Shoemaker on the Twins side. Both pitchers are overrated and the underlying numbers suggest regression.
✅ Let's start with the Minnesota Twins, who will be facing off with Danny Duffy. Duffy has looked solid on the surface, but his underlying numbers suggest closer to a 5.00 ERA. The Twins rank top 10 against southpaws, sporting a .329 wOBA against. The Twins have some of the best power hitters in all of baseball from the right side of the plate. Look out for both Byron Buxton and Nelson Cruz, who mash left-handed pitching.
✅ The Royals are one of the scrappier offenses in all of baseball and they're facing off with an SP in Matt Shoemaker that struggles against both sides of the plate. Since 2018, he's allowed a .341 wOBA to lefties and he has struggled mightily with the long ball. Look for both offenses to have success in this game and for the over to hit with ease.
✅ Do not be surprised if this number hits nine or even 9.5 before all is said and done. This is a daytime game and the weather looks extremely nice. Sharp money will come in on the over as neither of these pitchers is as good as the public believes. This might be a close game throughout, but it should be an offensive-heavy matchup and I am a massive fan of the over 8.5 runs.
📈 Over is 3-1-1 in Royals last 5 games vs. a starter with a WHIP greater than 1.30.
📈 Over is 4-1 in Twins last 5 games vs. a left-handed starter.
General Info about Kansas City Royals vs Minnesota Twins
Where do the Minnesota Twins play their home games?
The Twins play their home games in Target Field.
Where do the Kansas City Royals play their home games?
The Royals play their home games in Kaufmann Stadium.
Where can you watch the Royals vs Twins?
You can tune into this game on MLB.TV.
Where can you bet on the Twins vs Royals?
USsportsbonus recommends BetMGM Sportsbookto get the best odds and betting options on the game. Click the BetMGM link on this page and get a $600 risk-free bet bonus.
Royals vs Twins Predictions
Intro about predictions
Royals vs Twins Run Line Predictions
The run line wager is one unique to baseball, so don't be worried if it doesn't immediately ring a bell. Attempting to put a spread on a sport that isn't very friendly to it, the run line puts a (-1.5) on the favorite and a (+1.5) on the underdog.
For example, let's hypothetically say the Kansas City Royals are large favorites in this game. They would then get a (-1.5) next to their name and be asked to win the game by two or more runs. The underdog, in this case the Minnesota Twins, would be given +1.5 runs and a bet would require them to either win or lose by a single run.
We have you covered for the best Royals vs Twins run line predictions in the business. You will not want to miss out for free.
Minnesota Twins vs Kansas City Royals Over/Under Betting
When you don't know which team has an advantage when it comes to winning the game, you can elect to wager on the over/under. This involves picking whether the Minnesota Twins and Kansas City Royals will combine to score more or less than a certain amount of runs. That number is set by the sportsbook and subject to change as action comes in heavier on one side than the other.
Using a similar example as above, let's say the Twins vs Royals over/under is set to 9.5 runs. In that case, a wager on the over would call for 10 or more total runs while a bet on the under would ask for nine or fewer total runs between the two teams. This can seem like a simple wager, but you must put the time in to make sure you have things straight.
We will have you covered with top-of-the-line Minnesota Twins vs Kansas City Royals over/under betting predictions. It's important to look into not only the starter but the two bullpens that will take over afterward. Don't miss out on the best Mets vs Nationals predictions on the web.
Royals vs Twins Moneyline Predictions
Betting the moneyline in the MLB is actually a lot more popular than it is in other sports. It involves picking whether the Yankees or Blue Jays will win the game, allowing you to ignore the run line and over/under. However, moneyline prices can often be steep and we will let you know if this is the case. The moneyline is a casual way to wager, so this is always a possibility.
You will typically see favorites priced between -125 and -400. The larger the number, the more favored a team is. For example, let's hypothetically say the Royals are -185 favorites. It would require a $185 bet to win $100 back. The underdog will have a + next to their name and that number will tell you how much you will win on a $100 wager.
Make sure to check out the Royals vs Twins moneyline predictions above as we will let you know if this is a bet even worth considering. If it is, we will let you know whether the Twins vs Royals have the odds worth wagering on. You will not want to miss out.
Odds in MLB games don't jump around as much as some other sports, but that doesn't mean that's always the case. When a starting pitcher is scratched or there is severe weather, you can expect both the moneyline and over/under to adjust. We are here to break down which side of the line movement you should be on and whether there is a bet worth considering in this game or not.
The Twins vs Royals is a game that either team can win and you can be surprised by this result either way. Make sure to check out the Twins vs Royals odds and predictions above as we will let you know which side of the run line and moneyline you should be on. Vegas expects this to be a close game and we'll be splitting hairs trying to predict an outcome.
Live Streaming Twins vs Royals
The United States currently doesn't offer any live streaming options when it comes to the MLB and sportsbooks. With that being said, it's only a matter of time until things change as the legal landscape of sports betting in the states is under constant progress. We will be the first ones to let you know when anything does change, so don't feel the need to go elsewhere.
For now, you have a couple of different options to choose from when it comes to live streaming Twins vs Royals. The easiest of which is MLB.TV, which will allow you to watch every game across the league. You can also sign up for a paid streaming site, which will give you more than just baseball to watch. The best of which include YoutubeTV, Hulu, and FuboTV.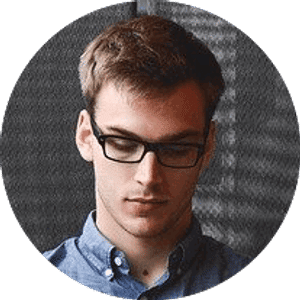 Jake Williams
Jake Williams is a sports gambling expert. He's been writing in the sports betting and DFS industry for over a decade. He specializes in MLB and NBA, along with College Basketball and College Football.