Tulane Green Wave vs. Houston Cougars Betting Picks
October 5, 2020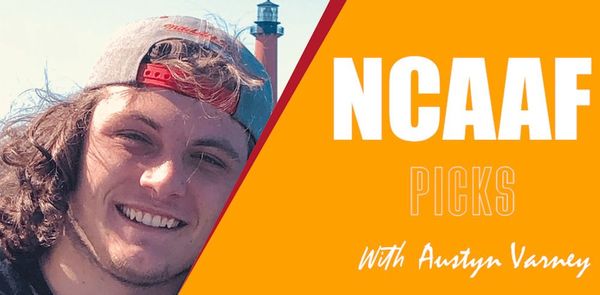 | | |
| --- | --- |
| Date: | Thursday, October 8th |
| Time: | 7:30 PM ET |
| Venue: | TDECU Stadium |
| Network: | ESPN |
| Spread: | Houston -5 |
| O/U: | 58.5 |
The 2-1 Tulane Green Wave will go on the road Thursday night to face off with the 0-0 Houston Cougars at 7:30 PM ET in TDECU Stadium. You can watch the game on ESPN. For the Cougars, they're just holding their breath that this game will actually happen. This is their fourth scheduled game of the season, but bouts against Rice, North Texas, and Rice were all canceled due to good ol' COVID-19. For Tulane, this is their fourth game of the season and they've looked good thus far.
Houston comes in as a five-point home favorite and we're expecting a high-scoring affair with a 58.5 over/under. If the Cougars want to make any noise, they'll have to blow teams out as they won't play as many games as everyone else in the conference. Let's dive into how this one will play out and who ends up covering the spread.
When the Tulane Green Wave Have The Ball
After a last-minute heartbreaking loss to Navy in week two, the Tulane Green Wave returned with a massive 66-24 win over the Southern Miss Golden Eagles. As a team, Tulane ran for 427 yards and seven touchdowns. They put up nearly 600 yards on offense and did it fast, somehow losing the time of possession battle.
Senior QB Keon Howard has been benched in favor of true freshman Michael Pratt. The four-star recruit looked good in his first start against Southern Miss and is certainly a better pure passer than Howard, who held a miserable 42% completion rate through two weeks.
Even with a young gunslinger at the helm, this is a team that runs the ball a ton. Cameron Carroll and Tyjae Spears have each ran for 250+ yards a piece while combining for nine touchdowns (Carroll 7, Spears 2). Stephon Huderson had his coming out party a week ago with nearly 150 yards in 18 carries, so he'll be involved moving forward.
Pratt also ran the ball seven times for 40 yards and a touchdown, so he might be just as good as Howard on the ground as well. When he does drop back, he doesn't have one primary receiver. Jha'Quan Jackson is the Green Wave WR1 and the most talented option, but he's only caught five balls in three games. Phat Watts is extremely explosive and this offense needs to get him the ball in space more often.
Defensively, Tulsa has been solid – not great. They allowed over 200 yards on the ground to Navy, but have done a good job of forcing turnovers and getting into the backfield. Against Houston, they'll need to pressure the QB as they Cougars have long-developing routes that can be interrupted. Tulane comes into this one as an underdog, but they certainly won't feel like it after laying the wood a week ago in a near-perfect game.
When The Houston Cougars Have The Ball
It's been a miserable start to the 2020 season for this Houston Cougars team as they've been forced to watch the rest of the country play ball while they sit at home. Assuming all goes well and this game plays as scheduled, the Cougars will be itching to get on the field. They went 4-8 a season ago and lost phenom QB D'Eriq King. With that being said, HC Dana Holgorsen redshirted many of his talented youngsters and made a plan to strike hard in the following seasons.
It remains to be seen how that will play out, but we know the offense is going to score. QB Clayton Tune did a solid job in 2019, though he needs to be far better at looking off safeties when driving the ball down field. He threw 11 touchdowns and nine interceptions with 1,533 yards.
Like Tulane, Houston still prefers to run the ball if they can make it happen. They didn't feature a single workhorse in '19, but ran it for 2,258 yards as a team with six players running for 100+ yards. Kyle Porter led the way with 616 yards and three scores. He'll return for his Senior season and will be joined by Mulbah Car, who's a threat to take it to the house on any given play. He only ran for 375 yards, but led the group with 6.4 yards per carry.
Leading-receiver Marquez Stevenson will return after catching 52 balls for 907 yards and nine touchdowns. He's one of the best outside wideouts in the country and Tune will be looking to force him the ball as much as possible. Jeremy Singleton will also return, who was second on the team with 26 catches for 381 yards a season ago. Tune will need to do a good job of taking care of the ball and getting it to his weapons safely.
This is obviously a tough game to bet on as we don't know which version of Houston we're going to get. While they were unimpressive in 2019, Holgorsen held out much of the young talent and they will be far better this year. However, they will still go through week one pains, and the Green Wave chemistry is at an all-time high. They have four game-changing RB's at all times and a new QB on the scene that opens up the offense.
Freshman QB Michael Pratt looked excellent a week ago and he adds a different dynamic to an offense that was run first and second with Howard at the helm. The offensive line is packed full of upperclassmen that will dominate a young Houston D-line. Tune has a lot to prove as he was a turnover machine a year ago and the Green Wave defense has been aggressive. Give me Tulane to win outright as the underdog and move to 3-1 on the season.
While both of these offenses are high-powered, neither defense is bad and this number is far too high. The Tulane Green Wave will look to keep the ball on the ground as much as possible and out of the hands of the Cougars offense. I expect their offensive line to dominate and wear down Houston as the game progresses. It's going to end up being close as these two teams battle in the fourth quarter, but I still lean the under. As for my favorite bet in this game, it's on Tulane to cover.
Final Score Prediction: Tulane 31, Houston 27