Tsitsipas vs Rublev – ATP Monte Carlo Final Predictions
April 16, 2021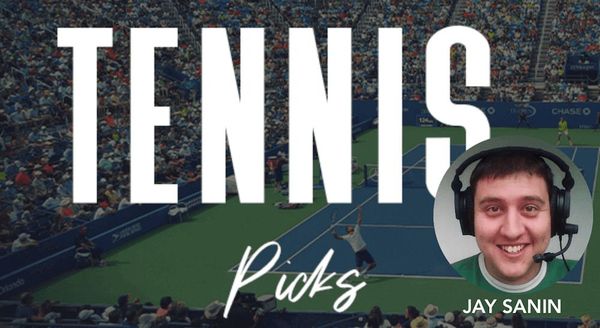 Tsitsipas vs Rublev is the final of the 2021 ATP Monte Carlo Masters. Though Djokovic vs Nadal was the final we thought we would be getting, this is about as good an alternative as there is in tennis today. In this edition of tennis picks, we look at this matchup and pick a winner as both men look to claim their first ever Masters 1000 tournament title.
Stefanos Tsitsipas vs Andrey Rublev
Tsitsipas vs Rublev Pick: Tsitsipas +105 over Rublev
Tsitsipas vs Rublev Pick: Tsitsipas +105 over Rublev
Stefanos Tsitsipas has had as comfortable a ride to the final as one can hope for in a Masters 1000 tournament. In Monte Carlo, Tsitsipas has played four matches, winning all seven of the sets he has played in thus far. The Greek has yet to spend two hours on court in a match, with his semifinal match against Dan Evans being wrapped up in just an hour and 10 minutes.
The first serve of Tsitsipas has been too much for his opponents to handle in Monte Carlo. Heading into the final, Tsitsipas has won at least 70% of his first serve points in each of his victories. Rublev has certainly shown the ability to put more pressure on the serve of his opponents than Tsitsipas' previous opponents, but Tsitsipas will look to continue to generate easy points to alleviate some of that pressure.
Andrey Rublev has certainly had the tougher path to the final in Monte Carlo. The Russian defeated Roberto Bautista-Agut in the round of 16, Rafael Nadal in the quarterfinal and Casper Ruud in the semifinal. Rublev has already won a singles title in Rotterdam, and will look to claim his first clay court trophy of 2021 on Sunday over Tsitsipas.
For Rublev, the key to this match will be avoiding trouble when forced to rely on his second serve. Rublev's first serve percentage this week has been in the 54-64% range across his four victories. He has lost more than half of his second serve points in each of his last three matches. Against Tsitsipas, given Rublev's issues on second serve points, the Russian will need to be closer to two-thirds of first serves in play.
Excluding Challenger events and the NextGen Finals, Tsitsipas vs Rublev has taken place six times in the past. Each player has won three of those six matchups. Additionally, Rublev and Tsitsipas have met twice on clay in the past and have split those encounters. Those clay matchups both came in 2020, with Rublev winning the final in Hamburg before Tsitsipas beat him in the French Open.
Something that is being overlooked with betting odds heading into this final is the amount of time both players have spent on court. Tsitsipas has played just seven sets in four matches this week, while Rublev has played 10 sets in his four matches. It is also worth noting that three of those sets for Rublev were grueling sets against Rafael Nadal.
When these two met in the 2020 French Open after Rublev had played three more sets during the week, Tsitsipas rolled him in straight sets. When the two played in the 2020 Hamburg final, just before the start of the French Open, Rublev was able to take Tsitsipas down in three sets. Tsitsipas has the significant time on court advantage heading into the Monte Carlo final, and will use that advantage to take Rublev down for his first Masters 1000 crown.
Are there any other bets worth looking at in this match?
The only bet we recommend for this match is Tsitsipas to win at even money or a slight plus price. The over 2.5 sets market is at around +125 heading into this match, which is interesting as well. But the fact that Tsitsipas has been on court so much less this week could result in him riding fresh legs to a straight set victory.
Can either of these players win the French Open?
It is possible that both Rublev and Tsitsipas could make a deep run in the French Open. But it is hard to say that any player really has a chance to win the title at Roland-Garros with Rafael Nadal set to be in the draw. Just how far Tsitsipas and Rublev can go depends on the draw that they receive prior to the start of the event.
What is next on the ATP Tour schedule?
The next event on the ATP Tour schedule is Barcelona, with a singles tournament in Belgrade, Serbia also set to take place next week. Barcelona is the more closely followed event for the next week, as it is a 500 tournament as opposed to the 250 in Belgrade. And with Nadal being in the Barcelona draw at the top seed, that tournament will have the majority of the eyeballs on it even if Djokovic is playing in Belgrade.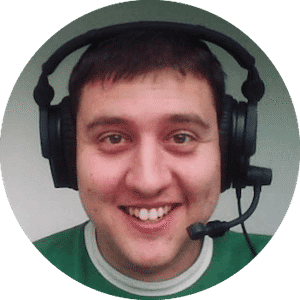 Jay Sanin
Jay Sanin is a sports writer and broadcaster from Albany, NY. He has covered sports betting and the gambling industry since 2013.