Tsitsipas vs Evans – ATP Monte Carlo Predictions
April 15, 2021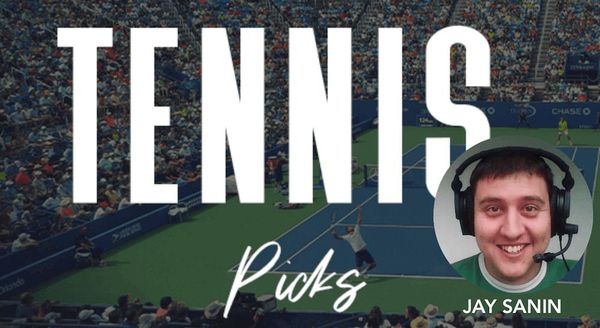 Tsitsipas vs Evans is the first semifinal of the ATP Monte Carlo Masters and is far from the matchup that was expected. After world number one Novak Djokovic was eliminated from this half of the draw, the prospects of these two players improved greatly. In this edition of tennis picks, we look at Tsitsipas vs Evans and make a prediction on who is heading to the Monte Carlo final.
Stefanos Tsitsipas vs Dan Evans
Tsitsipas vs Evans Pick: Tsitsipas -5 games (-106)
Tsitsipas vs Evans Prediction - ATP Monte Carlo Semifinal Preview
Tsitsipas vs Evans Pick: Tsitsipas -5 games (-106)
Stefanos Tsitsipas has played just five sets en route to the semifinal round in Monte Carlo. After a bye through the first round, the Greek took two-set victories over Aslan Karatsev and Cristian Garin. He then took the first set against Alejandro Davidovich-Fokina before the Spaniard was forced to retire.
Through his three matches this week in Monte Carlo, Tsitsipas has been broken just twice. That tracks with his last year on clay courts, where he has ranked 11th on tour with a hold percentage of nearly 82% over the last 52 weeks. Evans has been doing an excellent job of breaking serve during this tournament, but Tsitsipas has done a great job of holding against players who do well on clay, which should help him in this semifinal.
Dan Evans may be playing the best tennis of his entire career heading into the Monte Carlo semifinals. He survived a scare from Dusan Lajovic in the first round, and followed that up with wins over Miami champion Hubert Hurkacz, Djokovic and David Goffin. Evans has doubled his career win total on clay in this tournament alone. The question is if he can sustain that level against Tsitsipas.
If Evans is going to reach the final in Monte Carlo, he is going to have to limit his exposure to break points. With the exception of the Hurkacz match, in which Evans faced no break points, he has faced more break points against Lajovic, Djokovic and Goffin this week. And while that has yet to come back to bite him, there is always the chance that it will against a player of Tsitsipas' caliber.
Tsitsipas vs Evans has been contested twice prior to this match in Monte Carlo. Tsitsipas has won both of those matches comfortably, beating Evans in straight sets in both meetings they had in 2020. The Greek beat Evans by eight games on clay in Hamburg and by seven games on a hard court in Dubai.
Evans' recent overexposure on break points combined with the recent history of this matchup makes Stefanos Tsitsipas an attractive play at -5 games in this match. While Evans has been impressive this week, he was dealing with Djokovic following a sizable layoff, Hurkacz right after a Masters title and an overrated Goffin. Tsitsipas, meanwhile, has been dominant against more clay-focused opposition. He should roll into the final with a convincing victory over Evans.
Who is the new Monte Carlo favorite?
With Djokovic and Nadal both going down, Andrey Rublev is now the slight favorite to win the title in Monte Carlo. The Russian sits at +120 to win the crown at DraftKings. Tsitsipas is right there with him, though, with odds of +130 to win the title. It is expected that both of those men will get through their respective semifinals to meet in the final match.
Can Ruud upset Rublev?
At this point, there is no ruling out any sort of upset in the Monte Carlo Masters. But Rublev looked incredible against Rafael Nadal and is understandably the heavy favorite against Ruud. Ruud is another case where he has looked excellent this week, but against lesser competition than his semifinal opponent. The Russian should advance to meet Tsitsipas in the final.
Does any of this impact the French Open?
While this week could help the confidence of players like Tsitsipas and Rublev, it is unlikely that the final at Roland-Garros is going to be anything other than Nadal vs Djokovic. Both players were upset this week, but are working their way back into full match fitness after playing sporadic schedules after the Australian Open. Expect the top two players in the world to rebound on the Parisian clay.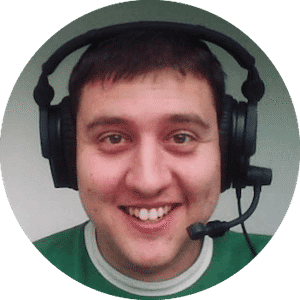 Jay Sanin
Jay Sanin is a sports writer and broadcaster from Albany, NY. He has covered sports betting and the gambling industry since 2013.