Trail Blazers vs Nets Predictions
March 23, 2021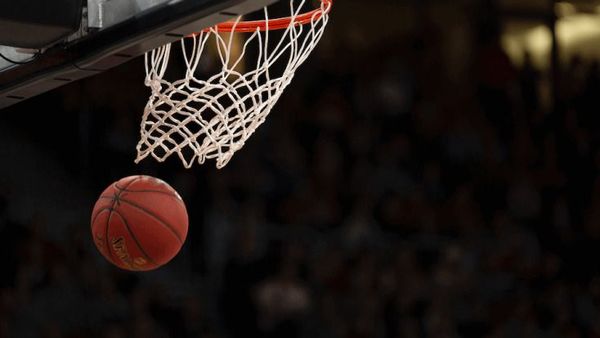 The Portland Trail Blazers and Brooklyn Nets are two teams that play some of the most exciting basketball in the NBA. With both sides bringing incredible energy to the court, their games each season are must-watch events. In this round of NBA picks, we look closer at this matchup between Portland and Brooklyn and provide our best bet for what should be an intriguing contest.
Brooklyn Nets vs Portland Trail Blazers Betting Pick
The Pick: Trail Blazers -4
This game will be played at 10:00 PM ET at Moda Center
Why bet the Trail Blazers:
✅ The Brooklyn Nets are guaranteed to be without two of their top stars in this matchup. Kevin Durant and Kyrie Irving are confirmed to be out for this contest. And James Harden is questionable, which means it is possible that the Nets are going to be without their entire big three.
✅ Even if Harden does play, the defensive acumen of the Nets drops sharply without Harden and Durant. Damian Lillard and CJ McCollum should both get a lot of great looks whether or not Harden does play. This is a huge edge for the Portland Trail Blazers.
✅ Despite being one of the top teams in the NBA this year, the Brooklyn Nets are just 12-8 away from Barclays Center on the season. Their average road record plus their injury issues should be a big boost for a Portland team looking to stay in the hunt for the playoffs.
General Info about Portland Trail Blazers vs Brooklyn Nets
Can I bet on Nets vs Trail Blazers?
Yes, it is often possible to bet on games between the Portland Trail Blazers and Brooklyn Nets. Whether the game is held at Moda Center or Barclays Center, most sportsbooks offer betting action when these sides play each other. Bettors should check the laws in their states to make sure they can legally place wagers on this sporting event.
Which team has the upper hand in this matchup?
The results when the Nets and Trail Blazers play are mixed. Each team has been able to win over the other some of the time, without there being a clearly superior side throughout their history. This makes games between the Nets and Blazers exciting, as you never know just who is going to get the win.
Do these teams play often?
How often the Nets and Trail Blazers take on one another each season depends on that year's schedule. With these sides being in opposite conferences, their games against one another can be sporadic and may only happen once or twice a season. With all of the star players on each side, though, this matchup is a high profile event when they do get together.
Nets vs Trail Blazers Predictions
When the Portland Trail Blazers and Brooklyn Nets get together, there are a series of ways to make predictions. Bettors can get involved with this game through traditional betting markets like spreads and totals or more complex markets related to player stats. Each day, we will go through these markets to get you the best bets that are available for this event.
Trail Blazers vs Nets Against the Spread Predictions
Betting against the spread is the most common way that bettors wager on the Portland Trail Blazers and Brooklyn Nets. The point spread is a handicap that serves to level the playing field for Nets vs Trail Blazers games. In this market, there is a favorite and an underdog. The favorite has points taken off of their score at the completion of the contest, while the underdog has points added to their score.
When it comes to spread betting, the favorite has to beat their opponent by more than the point spread amount to cover the number. Underdogs, meanwhile, can win outright or lose by less than the point spread amount to cover. In a way, this market asks bettors not just who will win, but by how much they will win.
Brooklyn Nets vs Trail Blazers Over/Under Betting
The over/under is an exciting market in all NBA games. But it is especially exciting in Nets vs Trail Blazers, where both sides have some of the best offensive weapons each season. For this market, bookmakers set a total that is projected to be the combined score of both sides for the game. It is then up to the bettor to predict whether the total combined score for the game will be over or under that amount.
Portland Trail Blazers vs Nets Moneyline Predictions
Moneyline betting doesn't require a side to win by a certain amount or for a certain number of points to be scored. Instead, to come out on top in the moneyline market, the Portland Trail Blazers or Brooklyn Nets simply have to get the victory in a game. There are a number of criteria to consider when making picks in this market each season, but the fact that a bettor only needs to pick a winner makes it more straightforward than most choices.
Nets vs Trail Blazers Odds
The odds for sporting events between the Portland Trail Blazers and Brooklyn Nets are calculated carefully using a list of criteria. Factors such as personnel matchups are a big part of these calculations. But the other part is more fluid. Things like injuries or players sitting out can impact the odds and should be taken into account before tip-off.
Live Streaming Trail Blazers vs Nets
Bettors who want to watch this sporting event between the Portland Trail Blazers and Brooklyn Nets have plenty of options to choose from. Live streaming services like Hulu and YouTube TV may carry these matchups between Brooklyn and Portland, along with events in other sports.
NBA League Pass is a more comprehensive option for fans of the National Basketball Association. That service offers streaming of nearly every game that is played throughout the year, including those between the Portland Trail Blazers and Brooklyn Nets.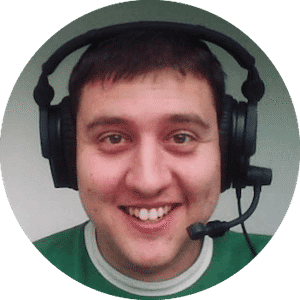 Jay Sanin
Jay Sanin is a sports writer and broadcaster from Albany, NY. He has covered sports betting and the gambling industry since 2013.