Timberwolves vs Suns Predictions
March 17, 2021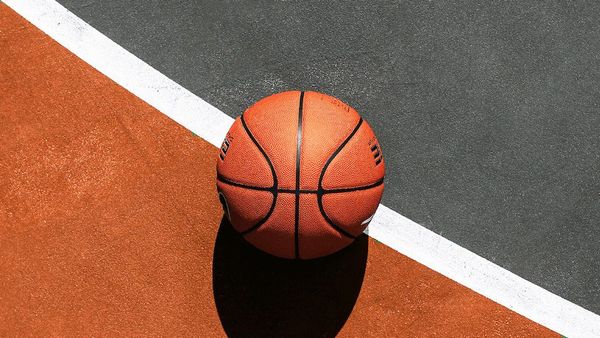 Timberwolves vs Suns Pick: Suns -10.5
The Phoenix Suns and Minnesota Timberwolves are two teams known for being a lot of fun to watch out West. Both have had runs among the best teams in the NBA, with historically great players suiting up for their games in the past and present. In this set of NBA picks, we look at the Phoenix Suns and Minnesota Timberwolves and make our best bet for what should be an intriguing contest in the Western Conference.
Minnesota Timberwolves vs Phoenix Suns Betting Pick
This game is being played at 10:00 PM ET at Talking Stick Resort Arena
Why bet the Suns:
✅ Timberwolves vs Suns just isn't a great matchup for the Minnesota Timberwolves. Karl Anthony Towns is a great player, but is matched up with DeAndre Ayton in this contest. Karl Anthony Towns is by far the best player on the Timberwolves. If he is limited, it could be a long night for Minnesota.
✅ This is also a game where missing DeAngelo Russell really hurts the Minnesota Timberwolves. Ricky Rubio and Anthony Edwards are nice perimeter players, but they do not compare to the Suns tandem of Devin Booker and Chris Paul. And with some key depth missing behind Rubio and Edwards, the Wolves are in trouble here.
✅ Minnesota is bottom-five in the NBA in both offensive and defensive rating. Phoenix, meanwhile, is top-10 in the league in both of those categories.
General Info about Phoenix Suns vs Minnesota Timberwolves
How often do the Suns and Timberwolves play each season?
Timberwolves vs Suns is a matchup that happens multiple times each year during the regular season. Both teams are in the Western Conference, so they are typically scheduled to play at least two games against each other each regular season. Of course that can vary slightly depending on the year.
Where do the Minnesota Timberwolves play their home games?
Minnesota plays its home games at the Target Center in Minneapolis. That venue has been the home to some great players who played for previous Timberwolves teams, such as Kevin Garnett and Latrell Sprewell.
Where do the Phoenix Suns play their home games?
The Phoenix Suns play their home games at the Talking Stick Resort Arena in Phoenix. In addition to being the home of the Suns, this arena also serves as the home of the Phoenix Mercury of the WNBA. Both the Mercury and Suns have had prolonged periods of success in this venue.
What is the key to Suns vs Timberwolves?
The key to this matchup is which side can get stops. Every player in the league today can score points. But putting together a streak of defensive stops is a lot harder to accomplish. If either the Phoenix Suns or Minnesota Timberwolves can get a streak of stops and go on a point scoring run, they will have the upper hand.
Suns vs Timberwolves Predictions
there are so many predictions that can be made in a Timberwolves vs Suns game. Bettors can wager on all kinds of markets in these games, including everything from player stats to who will win when the final buzzer sounds. Here, we will break down some of the more popular betting markets for when these teams take to the court.
Timberwolves vs Suns Against the Spread Predictions
When the Minnesota Timberwolves and Phoenix Suns play, the point spread is a very popular market to wager on. Point spreads for Timberwolves vs Suns games ask not just who wins this game, but by how many points. That is because the point spread takes points off of the total of the favored team, or adds points to the total of the underdog. This acts as an equalizer in the event that the Phoenix Suns and Minnesota Timberwolves are mismatched in a game.
Phoenix Suns vs Timberwolves Over/Under Betting
Another popular NBA betting market is the over/under. In Timberwolves vs Suns games, the over/under asks bettors to predict the total number of points that these teams will combine for over the course of each game. The oddsmakers will set a total, leaving it up to bettors to decide if they think the point total will be over or under that amount for the game. With this matchup featuring stars on offense and defense, bettors have to zero in on stats they think will provide an advantage to one side or the other.
Minnesota Timberwolves vs Suns Moneyline Predictions
Moneyline betting on Timberwolves vs Suns games is simple. This market just asks bettors which team wins the game. The amount they win by is not important, nor is the amount of total points scored. Moneyline betting is solely about whether the Phoenix Suns or Minnesota Timberwolves win this game in the NBA. For this market, overtime does count toward the result. And with no ties in basketball, there will be a guarantee someone wins to decide the outcome of this bet once the game is played.
Suns vs Timberwolves Odds
The odds for Timberwolves vs Suns games are interesting to keep track of. Bettors may notice that those odds change regularly leading up to the start of these games. That is to account for changes in personnel due to injury or other reasons. If a key player is out due to injury, it could greatly impact a team's chances to win games, hence the need to change the odds accordingly. Because of this, bettors should watch for news from the arena leading up to game time, so as not to be surprised by any missing stars.
Live Streaming Timberwolves vs Suns
Games in the Timberwolves vs Suns series can often be live streamed through a number of providers. Sources like Hulu and FuboTV often live stream NBA games throughout the year. And the NBA League Pass platform offers constant action in the NBA as well. Fans who wish to watch this contest should check the schedule on their preferred streaming service.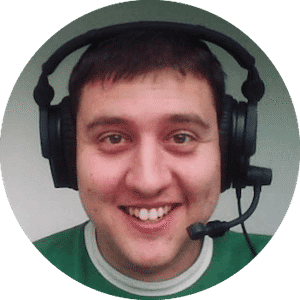 Jay Sanin
Jay Sanin is a sports writer and broadcaster from Albany, NY. He has covered sports betting and the gambling industry since 2013.