Timberwolves vs Knicks Predictions
March 30, 2021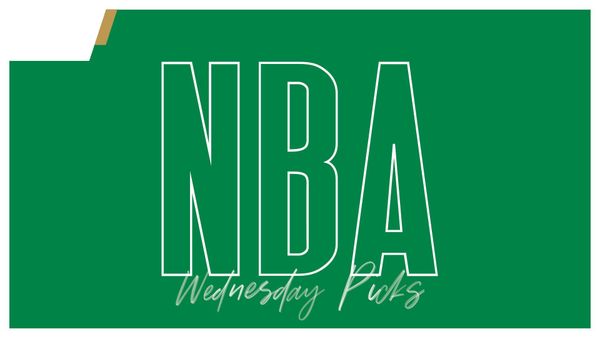 Knicks vs Timberwolves Pick: Knicks -3.5
The New York Knicks and Minnesota Timberwolves play in opposite conferences, but that doesn't mean that their games don't carry weight. Both teams will look to use this game as a launching pad to a better finish to the season. In today's NBA picks, we examine the New York Knicks and Minnesota Timberwolves and give you our best bet for this contest.
New York Knicks vs Minnesota Timberwolves Betting Pick
This game will be played at 8:00 PM ET at Target Center
Why bet the Knicks:
✅ Home court advantage has not been a factor for the Minnesota Timberwolves this season. The Timberwolves are 6-17 at home on the year. The Knicks shouldn't have trouble overcoming the trip to Minnesota.
✅ The Timberwolves are just 3-7 in their last 10 games. They are not improving this season despite the growth of rookie Anthony Edwards. This is a product of an organizational culture that is just not up to par. The New York Knicks, meanwhile, appear to be building a respectable culture of late.
✅ The New York Knicks won the only other matchup between these teams this season. They led by a sizable margin for a period of time in that game before having to hold on late. Karl-Anthony Towns was effective for the Wolves, but Towns isn't receiving the help he needs to win or cover this number.
General Info about Minnesota Timberwolves vs New York Knicks
Who is the better team in this matchup?
It is difficult to tell whether the New York Knicks or Minnesota Timberwolves are the better side here. Both teams have had success in this matchup against one another and there have been some close games between the two teams. The key for this matchup is whether or not both sides play their best basketball.
Who are some of the best players to take part in this matchup?
For the New York Knicks, players like Patrick Ewing and Carmelo Anthony are among the best to ever suit up in this series. For the Minnesota Timberwolves, the likes of Kevin Garnett and Karl-Anthony Towns are some of the best that they have had suit up against the Knicks.
Can I bet on this game?
It is possible to bet on contests between the New York Knicks and Minnesota Timberwolves, yes. The ability to wager on this game depends on the sports gambling laws in each individual state. Some states offer the ability to wager on sports online, others allow for in-person wagering, and some do not allow sports gambling at all.
Knicks vs Timberwolves Predictions
When making predictions on matchups between the Minnesota Timberwolves and New York Knicks, there are several factors to consider. We carefully evaluate each component of these games to deliver the best NBA bets in the business. For this Knicks vs Timberwolves contest, we took a close look at the spread, moneyline and totals markets among others before delivering our selection for the game.
Timberwolves vs Knicks Against the Spread Predictions
Betting on NBA games against the spread requires bettors to determine not just who will win, but by how many points they will win. The point spread takes points off of the favorite's score or adds them to the score of the underdog. The team with the superior score after the point spread has been applied is the winner for the purposes of this market. This market requires the understanding that not every favorite wins in a blowout, and not every underdog keeps games close.
New York Knicks vs Timberwolves Over/Under Betting
Over/under betting asks bettors to predict what the total combined score of an NBA game will be. For example, if the total for a matchup is 225.5, bettors have to predict whether the Knicks and Timberwolves will combine for 225 or fewer points or 226 or more points.
Making a bet in this market depends on the pace of both sides along with an evaluation of their offensive and defensive efficiency. It is also worth remembering that even the best statistical analysis must rely on each side making or missing enough shots for the total to come through.
Minnesota Timberwolves vs Knicks Moneyline Predictions
When the Knicks and Timberwolves face off, moneyline bets are regularly available at sportsbooks. The goal of this market is to simply pick which side will win at the conclusion of each contest between them. Bettors should disregard team side's record for the full season when betting this market, as there are situational circumstances that are more important than what each team has done in completely unrelated games against other teams.
Knicks vs Timberwolves Odds
The odds for contests between the Knicks and Timberwolves are set originally based on the stats of both sides throughout the season. They are then adjusted based on the betting action that takes place on both sides in response to those odds.
Odds are then further adjusted depending on whether or not there are injuries or other notable absences for both teams. Bettors who want to get an edge on the betting markets in pro basketball should always look out for news related to injuries and other player absences. Failure to do so could result in bettors placing wagers that do not have a good value.
Live Streaming Timberwolves vs Knicks
Those who want to watch matchups between the Knicks and Timberwolves will like to hear that there are several live streaming options to do so. Each season, streaming platforms like NBA League Pass, Hulu and YouTube TV often carry these matchups for live streaming. While there are no sportsbooks that typically carry live streaming of pro basketball at this time, that could very well change in the future.
Those who want to watch the Knicks and Timberwolves live should visit their preferred streaming platform and check their streaming schedules. They can verify whether or not the Knicks and Timberwolves are going to be available for streaming.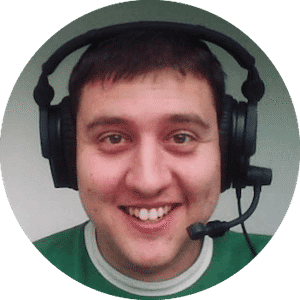 Jay Sanin
Jay Sanin is a sports writer and broadcaster from Albany, NY. He has covered sports betting and the gambling industry since 2013.