Tiafoe vs Travaglia – ATP Miami Betting Picks
March 24, 2021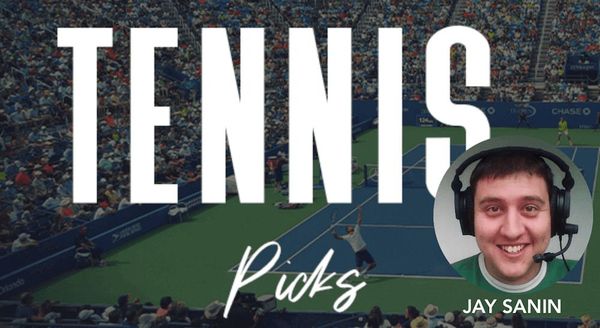 Tiafoe vs Travaglia is the final match of day one at the ATP Miami Masters 1000 event. With an American set to take center stage against an Italian opponent, this will be an interesting match between a player on home soil and someone looking to ruin his homecoming. In today's tennis picks, we look at Tiafoe vs Travaglia and give you our best bet.
Frances Tiafoe vs Stefano Travaglia
Tiafoe vs Travaglia Pick: Over 2.5 sets (+145)
Great promotions
Best Multi interface platform
Easy registration process
UP TO $1000 BONUS
Frances Tiafoe comes into the Miami Masters playing his typically confusing brand of tennis. Tiafoe has the tools to be great, but can't seem to put them together well enough to make deep tournament runs. He has alternated wins and losses in each of his last nine matches. Perhaps encouragingly for his chances in this match, he is coming off of a loss in his last match in Acapulco.
Even when Tiafoe is winning matches, things haven't been easy for him. The American has seen three of his last four matches go three sets. Additionally, nine of his last 14 matches have seen the loser take at least one set. This speaks to the fact that Tiafoe is always capable of grabbing a set in a loss or giving away a set in a victory. He will look to avoid giving anything away during this Tiafoe vs Travaglia matchup.
Stefano Travaglia comes into the Miami Masters just looking to find some form after what has been a brutal start to his 2021 campaign. The Italian has lost each of his last four matches. What's worse is the fact that he has lost all four of those matches in straight sets. He has gone about six weeks without winning a set, let alone a match, on the ATP World Tour.
Interestingly enough, Travaglia's tailspin in form began in a championship match. He was defeated in the final of the Great Ocean Road Open by Jannik Sinner. Since then, he has fallen in the Australian Open to Tiafoe, in Marseille to Mackenzie McDonald and in Acapulco to Fabio Fognini. In order to snap his four match losing streak, Travaglia will need to avenge his Australian Open loss to Tiafoe.
That Tiafoe victory over Travaglia was the first and only meeting of the Tiafoe vs Travaglia series. Tiafoe won a first set tiebreak in that match before winning the final two sets by identical 6-2 scores. It should be noted here that the courts in Melbourne were much faster than the courts are in Miami, which could impact the results of this match.
Both of these players have struggled to put together consistent performances since heading out of Australia in February. The change in court speeds should benefit Travaglia here, as Tiafoe shouldn't run him over as easily as he did in Melbourne. Expect Tiafoe to give a set away in this match, allowing it to go the distance before things are decided in the third. Over 2.5 sets at plus money is a nice value here.
The Pick: Over 2.5 sets (+145)
Great promotions
Best Multi interface platform
Easy registration process
UP TO $1000 BONUS
What will the impact of the courts be in Miami?
The impact of the courts in Miami is that players who are better defenders will be tougher to hit through. Slower surfaces give players more time to get to balls that are hit on their side of the court. That means longer rallies and players who are more consistent ball strikers advancing in many cases.
Why do hard courts have different speeds?
Hard courts have different speeds because of how they are laid down. Some courts are laid down on cement, while others are laid down on wood, which can impact the speed. Additionally, some courts have more grit in them than others. Grittier courts result in more friction when the ball hits the ground, which slows the ball down. All of this needs to be taken into account when betting hard court tennis.
Who is set to benefit most from this slow surface?
Players like Daniil Medvedev and Stefanos Tsitsipas should benefit the most from the slow surface in Miami. They are already hard to hit the ball through, but the slow courts here should make them even more difficult to break down. The courts and the hot conditions in South Florida will make this a tournament that rewards grinders above all other game styles.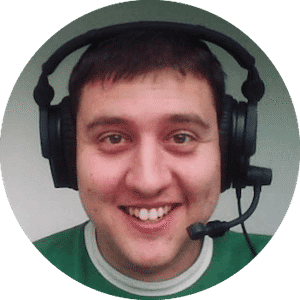 Jay Sanin
Jay Sanin is a sports writer and broadcaster from Albany, NY. He has covered sports betting and the gambling industry since 2013.