Thunder vs Pistons Predictions
April 4, 2021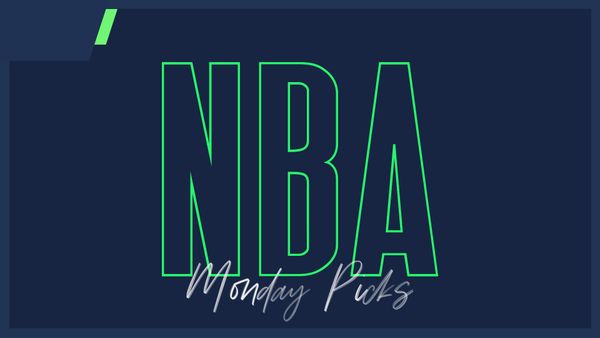 Thunder vs Pistons Pick: Pistons -3
The Detroit Pistons and Oklahoma City Thunder are no strangers to postseason success in the NBA. But to get to the postseason, these teams have to win games just like this one. In today's NBA picks, we look at the Detroit Pistons vs Oklahoma City Thunder and give our best bet for a game where both sides will be looking to get themselves a win to build momentum toward their future.
Detroit Pistons vs Oklahoma City Thunder Betting Pick
This game will be played at 7:00 PM ET at Chesapeake Energy Arena
Why bet the Pistons:
✅ The biggest edge for Detroit in this Detroit Pistons vs Oklahoma City Thunder game is all of the missing players for the Thunder. Lu Dort and Shai Gilgeous-Alexander should both still be out here, with Mike Muscala and Al Horford also missing time. Detroit is bad, but at least can say they have most of their players here.
✅ The Detroit Pistons have one of the league's worst records. But they are at least vaguely competitive. They have an average deficit of 4.1 points per game in their contests this season, much better than that of the OKC Thunder to this point.
✅ Jerami Grant is still playing at a high level for the Pistons in spite of their efforts to secure the top pick in the next NBA Draft. With him being the only star on the floor for this contest, the Pistons should be able to ride him late in the contest to cover this short spread.
General Info about Oklahoma City Thunder vs Detroit Pistons
Where do the Detroit Pistons play home games?
The Detroit Pistons play their home games at Little Caesars Arena in Detroit, Michigan. This is a relatively new venue, as the team had been playing in Auburn Hills prior to moving to Detroit proper. It will be interesting to see if this venue hosts as much success as the previous one.
Where do the Oklahoma City Thunder play home games?
The OKC Thunder play their home games at Chesapeake Energy Arena in Oklahoma City. OKC has made the NBA Finals and has made other deep playoff runs in this venue in the heart of OKC. Their fan support was strong there ever since they moved to OKC from Seattle, where they were the Supersonics.
How does one team set itself apart in this matchup?
The way a team gets the upper hand in Detroit Pistons vs Oklahoma City Thunder games is through their defense. Both of these teams have had a history of being the home of elite shot blockers in basketball history. The team that protects the rim and forces tough shots here is in the best position possible to win.
Pistons vs Thunder Predictions
There are a lot of ways to make predictions for Detroit Pistons vs Oklahoma City Thunder games. The key to making those predictions is to do a lot of research on both sides to determine if Detroit or OKC will come out on top. But there are more markets to wager on than just whether the Pistons or Thunder will be victorious. Here, we break down some of the most popular betting markets for battles between these two teams.
Thunder vs Pistons Against the Spread Predictions
Betting against the spread requires bettors to predict who will win after points are added or subtracted in the form of a handicap to either side. For the Detroit Pistons vs Oklahoma City Thunder game, let's say that the Pistons are a three-point favorite. In that case, the Pistons would need to win the game by more than three points in order to cover the spread. Anything less than a three-point win would yield a cover for OKC.
Detroit Pistons vs Thunder Over/Under Betting
In the over/under, sportsbooks provide a point total that represents the total combined score for this Detroit Pistons vs Oklahoma City Thunder match. Bettors then wager on whether they think the total score from the Detroit Pistons and OKC Thunder will go over or under that number. For example, if the total for the game is 223.5, 224 points or more would be enough to hit the over. Anything less than that would result in the under winning.
Oklahoma City Thunder vs Pistons Moneyline Predictions
Both teams in this Detroit Pistons vs Oklahoma City Thunder match are aiming to win. And the moneyline market asks bettors to simply predict whether the Detroit Pistons or OKC Thunder will come out on top when the final buzzer sounds. Bettors should keep in mind that favorites on the moneyline require a heavier investment amount to turn a profit. Underdogs, meanwhile, can yield higher profits for the same risk amount if they end the game with the superior score.
Betting odds for professional basketball games are interesting to figure out, as one misisng player can have such an impact on who wins. Detroit Pistons vs Oklahoma City Thunder matchups are no exception. While stats from throughout the season have a huge impact on the initial odds for a game, adjustments have to be made throughout the day leading up to games based on injury and other team news.
For the best chance to win NBA bets, bettors should keep a close eye on any changes that are made to rosters leading up to the start time of games.
Live Streaming Thunder vs Pistons
Detroit Pistons vs Oklahoma City Thunder games can be live streamed in a few different ways. NBA League Pass is a consistent option that allows for live streaming throughout the regular season. And games between these two teams can also be watched through platforms like Hulu and YouTube TV. Fans who want to find out if these games are available on the streaming platforms of their choosing can check the schedule for those platforms ahead of time to verify their availability.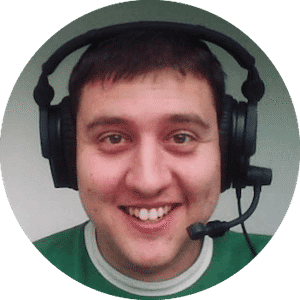 Jay Sanin
Jay Sanin is a sports writer and broadcaster from Albany, NY. He has covered sports betting and the gambling industry since 2013.