Thunder vs Pelicans Prediction
April 29, 2021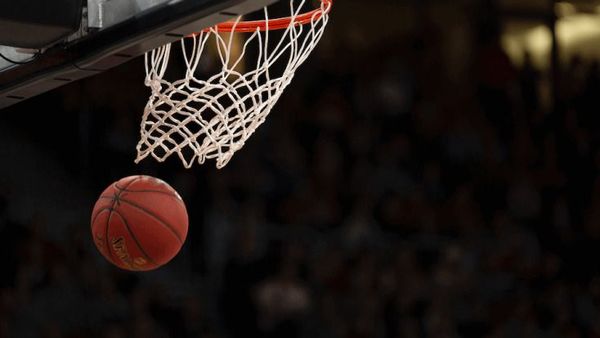 Thunder vs Pelicans is a matchup that features two relatively new teams in the Western Conference. What these teams lack in history against one another, they make up for with some exciting athletes on each side. In this round of NBA picks, we look at the Oklahoma City Thunder and New Orleans Pelicans and provide our best bet for this contest.
New Orleans Pelicans vs Oklahoma City Thunder Betting Pick
This game will be played at 9:00 PM ET at Chesapeake Energy Arena
Why bet the Thunder:
✅ While the Oklahoma City Thunder are one of the worst teams in the NBA this year, especially without Shai Gilgeous-Alexander, the New Orleans Pelicans have been a disappointment as well. This is especially true on the road, where the Pelicans have a worse road record than lowly OKC on the season. Expect this game to be closer than you'd expect as the Pelicans struggle away from home.
✅ To make matters worse, injuries are a factor for the New Orleans Pelicans just like they are for OKC. Steven Adams, New Orleans' best big man, may miss Thunder vs Pelicans due to an injury sustained last time out for the Pelicans. If that ends up being the case, expect the Oklahoma City Thunder to take advantage of that situation.
✅ The Oklahoma City Thunder have defeated the New Orleans Pelicans in five of the last six Thunder vs Pelicans games that have been played. While the players in this game are different than the ones in previous matchups, New Orleans has clearly struggled against the Thunder, especially in their road games.
Great promotions
Best Multi interface platform
Easy registration process
UP TO $1000 BONUS
General Info about Oklahoma City Thunder vs New Orleans Pelicans
Where do the New Orleans Pelicans play their home games?
The Pelicans play their home games at Smoothie King Center in New Orleans, LA. Their home in New Orleans, LA is right next to that of the New Orleans Saints, with the two venues making up part of a vibrant downtown that isn't too far from Bourbon Street and the other areas for which New Orleans is known.
Where do the Oklahoma City Thunder play their home games?
The Thunder play their home games at Chesapeake Energy Arena in Oklahoma City, OK. That venue became the home of the Thunder after the team was moved from Seattle to Oklahoma City in controversial fashion.
What is the key to Thunder vs Pelicans?
The biggest key to Thunder vs Pelicans is the defensive end of the floor. Points are going to come for both sides in this regular season matchup. But the question is which side can make enough stops on defense to get their opponent out of their rhythm. Whichever team does that will likely come out on top here.
Pelicans vs Thunder Predictions
Making predictions in the NBA requires bettors to understand both stats and everything that is going on off of the court. Things like injury management, motivation and other factors can often play just as big a role as which side has more talent on the floor. At US Sportsbonus we look at every angle when the Oklahoma City Thunder play the New Orleans Pelicans to deliver the best NBA picks possible.
Thunder vs Pelicans Against the Spread Predictions
Point spread betting is the most popular type of NBA betting, as it allows bettors to wager on a winner without having to lay the juice of picking a moneyline favorite. The point spread acts as an equalizer between each side, with favorites having to win by more points than the spread amount to cover the number. Underdogs, meanwhile, just have to keep within that spread amount to cover.
New Orleans Pelicans vs Thunder Over/Under Betting
The over/under is all about points scored by both teams. There are over/under numbers posted for full games, just one half, and even just one quarter of action in each contest. And it is up to bettors to use their knowledge of statistics and each side to determine whether the amount of points scored will go over or under the amount listed by the sportsbook prior to each game.
In addition to understanding stats and matchups, the context of each game is important in this market. In the regular season, action may be more free flowing than in the post-season, where teams may play a little slower and more under control. Those types of nuances can be the differences between overs and unders.
Oklahoma City Thunder vs Pelicans Moneyline Predictions
The moneyline is a market that just asks bettors to pick who is going to win when the Thunder and Pelicans square off. Bettors do not need to worry about the margin of victory or the total score of the contest. All they are doing is trying to predict who is going to win this contest. This is not as easy as it sounds, as every squad is capable of a big night or an off night at times throughout the season. But being on the right side of those nights can result in money being made in this market.
The odds for contests between the Pelicans and Thunder are dependent mainly on which players are on the floor for each side on a given night. Injuries are the key behind odds in any sport, but especially in basketball where one missing player can completely ruin a team's offensive or defensive approach to the game. Bettors have to check the injury report for both teams often, so they can see who is going to be on the floor and use that information to understand why the odds are where they are.
Live Streaming Thunder vs Pelicans
Bettors who want to watch the Pelicans and Thunder go at it can do so via several live streaming platforms. NBA League Pass has made its name as the best live streaming service for basketball fans, but there are other options available as well. Platforms like YouTube TV and Hulu also carry live basketball throughout the season.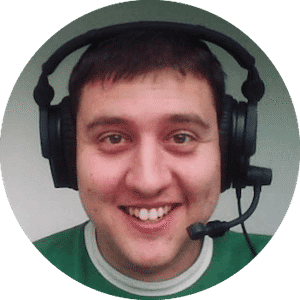 Jay Sanin
Jay Sanin is a sports writer and broadcaster from Albany, NY. He has covered sports betting and the gambling industry since 2013.