Thunder vs Nets Predictions
January 28, 2021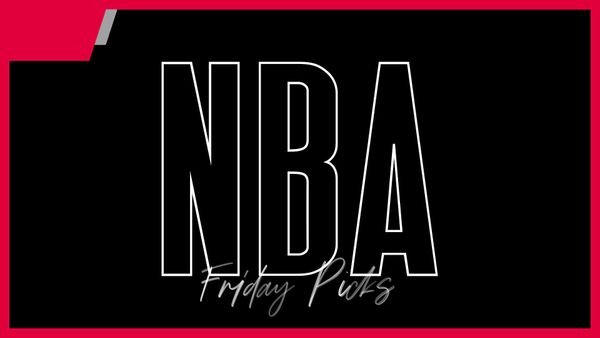 The Thunder vs Nets face off in an inter-conference battle that is sure to bring the fireworks. The Brooklyn Nets are the new NBA superteam and every game of theirs is worth tuning into. This one will be no different against a Thunder team that will be willing to run with them.
This battle of the East vs West is sure to be a great one as both teams look to control the pace early. We know the firepower is there on the Brooklyn side to beat anyone, but it comes down to playing as a team, which is always in question with this bunch.
Let's dive right into how this game will go down and who will end up covering the spread. Make sure to check out our Nets vs Thunder betting predictions and NBA picks below as we highlight our top plays in this game.
Thunder vs Nets Betting Pick
Why bet the Thunder:
✅ The Nets haven't figured it out just yet and the Thunder are a gritty team that will keep things close. Two of the Nets previous three wins were by just four points and to teams not as good as the Thunder. While the Nets have plenty of firepower, they haven't necessarily meshed perfectly to this point.
✅ The Oklahoma City Thunder are coming off two straight victories over the Trail Blazers and Suns. Two very good teams that you don't beat on accident. Shai-Gilgeous Alexander is playing better than ever and he's going to have a big game against the Nets porous defense.
✅ Brooklyn Nets are 1-5 ATS in their last 6 road games.
✅ Oklahoma City Thunder have 8-2 ATS in their last 10 when their opponent allows 100 points or more in their previous game.
✅ Thunder are 6-2 ATS in their last 8 games vs. a team with a winning straight up record.

Notable injuries:
Great promotions
Best Multi interface platform
Easy registration process
Get $1000 bonus
General Info about Thunder vs Nets
Where do the Brooklyn Nets play their home games?
The Nets play their home games in the Barclays Center.
Where do the Oklahoma City Thunder play their home games?
The Thunder play their home games in the Chesapeake Energy Arena.
Where can you watch Thunder vs Nets?
You can watch this game nationally on NBA League Pass.
Where can you bet on Nets vs Thunder?
USsportsbonus recommends BetMGM Sportsbook to get the best odds and betting options on the game.
Thunder vs Nets Predictions
The Oklahoma City Thunder vs Brooklyn Nets isn't a game we have seen very often, taking place just over 90 times in the history of the NBA. The Thunder have dictated the series to date, winning well over 60% of the matchups between the pair. It's no surprise as they've been a better team for a very long time.
With the Brooklyn Nets in the East and the Oklahoma City Thunder in the West, these teams face off just twice per season. They've never met a single time in the postseason as it would require a meeting in the NBA Championship.
Make sure to check out our Thunder vs Nets predictions for both against the spread and over/under. We are willing to put the time in so you don't have to. That includes considering if either team is injured or fatigued.
Nets vs Thunder Against the Spread Predictions
When betting the Nets vs Thunder against the spread, you must decide which team will win the game and by how many points. This can be a tough bet to make, but there's a reason it's the most popular way to bet NBA games.
Let's say the Oklahoma City Thunder are hypothetical 3.5-point favorites in this game over the Brooklyn Nets. If you bet on the Thunder here, you're looking for them to win by four or more points. A bet on the Nets would call for either a victory by any margin or a loss by three or fewer points.
You're able to get even money on both teams in this case, which is a big reason why it's the most popular wager in all US sports. Make sure to check out our Thunder vs Nets against the spread predictions above.
Brooklyn Nets vs Thunder Over / Under Betting
When you make a bet on the over/under, you're looking to choose whether the Nets and Thunder will combine for more or less than a certain amount of points. That number will be set by the sportsbooks and will constantly change as action comes in.
Let's say the over/under for the Nets vs Thunder is set at 214.5. If you want the over to hit, you need the pair of teams to combine for 215 or more. If you bet the under, you're looking for them to score 214 or less.
This is a simple bet and the second most popular way to bet NBA regular-season games. It's smart to take a look at the pace of these teams when placing a bet on the total as it will often indicate at which speed the game will be played. Check out our Brooklyn Nets vs Thunder Over / Under Betting above.
Thunder vs Nets Moneyline Predictions
Betting the moneyline comes down to choosing an outright winner of a game. It lets you ignore both the spread and over/under while allowing you to solely root for a winner.
While convenient and simple, you still must make sure there is adequate value to be had. A large underdog or large favorite can almost be a meaningless wager to make with far more risk than reward.
The best moneyline bets typically come on small underdogs and small favorites. The most popular moneyline wager is one on a +140-+220 underdog. You return a good amount of money while betting on someone who has a realistic chance at victory.
Odds in the NBA are always moving around and you can expect both the spread and over/under to bounce around before this game starts. With the majority of news coming out the day of, sportsbooks and bettors are both forced to scramble with sometimes just hours remaining before tip.
Depending on which side of the bet you're on, line movement can make or break your night. Try to anticipate which side the public will be in as the line will typically move towards them. If you're on the other side of things, it might be in your best interest to wait things out. Make sure to check out the Thunder vs Nets odds and predictions above.
Live Streaming Nets vs Thunder
The United States doesn't currently offer any NBA live streaming Nets vs Thunder options through sportsbooks. While that's sure to change in the recent future, it still makes things a bit difficult right now.
For now, we will turn towards either NBA League Pass or a paid streaming service. The best of which include YoutubeTV, FuboTV, and Hulu. Just make sure to add-on the NBA package or you'll be signing up all for none. Make sure to check out our Nets vs Thunder betting picks and predictions above.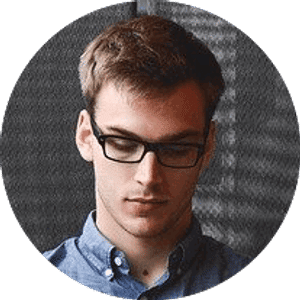 Jake Williams
Jake Williams is a sports gambling expert. He's been writing in the sports betting and DFS industry for over a decade. He specializes in MLB and NBA, along with College Basketball and College Football.