Thunder vs Knicks Predictions
March 12, 2021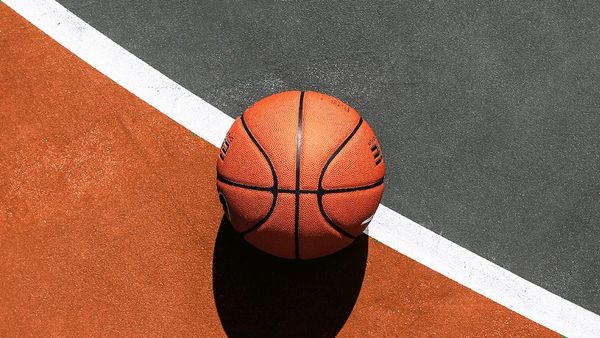 Thunder vs Knicks Pick: Under 213.5
Thunder vs Knicks is a battle between teams from different conferences, but that doesn't mean that this game is meaningless. With the New York Knicks and Oklahoma City Thunder both looking to improve throughout the NBA season, games like these are essential. In this edition of NBA picks, we look at each team heading into this basketball game and give you our best bet for this New York Knicks vs Oklahoma City Thunder contest.
New York Knicks vs Oklahoma City Thunder Betting Pick
This game will take place at 2:00 PM ET in Chesapeake Energy Arena
Why bet the Under:
✅ Knicks vs Thunder is a matchup of teams that are in the top-10 in defensive rating and the bottom-10 in offensive rating this season. It is truly a matchup of solid defenses and inept offenses.
✅ Oklahoma City is also in disarray right now, as they recently traded away Hamidou Diallo to the Detroit Pistons. Diallo performed well against the Knicks in their first matchup and would have been a big contributor again here.
✅ The Knicks were lit up by the Milwaukee Bucks' offense last time out. Coach Tom Thibodeau is known for rebounding after a poor defensive performance and the same thing can be expected here.
General Info about Oklahoma City Thunder vs New York Knicks
Do these teams have a lot of history?
Yes, Knicks vs Thunder is a series that dates back to well before the Oklahoma City Thunder were called by their current name. The New York Knicks used to play the Oklahoma City Thunder when they were called the Seattle SuperSonics and played in the Pacific Northwest.
When do Knicks vs Thunder games take place?
The NBA schedule varies from year to year, so there is no set time when the New York Knicks and Oklahoma City Thunder play in the regular season. Action between these squads typically takes place once or twice per season, as the league doesn't put inter-conference foes against one another too often.
Where do the Thunder play their home games?
The Oklahoma City Thunder play their home games in Oklahoma City, Oklahoma. Their arena is called the Chesapeake Energy Arena. OKC has regularly had some of the best fan attendance in the NBA thanks to some of the great players that have called their venue home.
Where do the Knicks play their home games?
The New York Knicks play their home games at Madison Square Garden in New York City. Madison Square Garden is known as the world's most famous arena, with players often looking forward to games in that hallowed building. Stars like Kobe Bryant and LeBron James have said that even regular season contests at the Garden feel special.
Knicks vs Thunder Predictions
To make predictions on a Knicks vs Thunder game, bettors first have to decide what they want to try and predict. There are so many betting markets available for each game played in the NBA. But the most common types of bets that are made on contests between the New York Knicks and Oklahoma City Thunder are spread, over/under and moneyline bets. Here, we will explain each bet so you are informed before placing a wager of your own.
Thunder vs Knicks Against the Spread Predictions
Knicks vs Thunder against the spread bets require bettors to determine more than just who is going to win a game. Bettors are required to determine who will have more points after a point spread is applied to either of the sides once the game is done.
For example, if the New York Knicks are a two-point favorite against the Thunder, they would have two points taken from their score after the game. The Thunder, on the other hand, would have two points added to their score. The team with more points after the score has been adjusted is the winner of this wager.
New York Knicks vs Thunder Over/Under Betting
In over/under betting, the goal is to predict the total number of combined points scored by the two teams. Sportsbooks will set a number, and bettors have to predict whether the total points in the game will be over or under that amount when the final buzzer sounds.
If the total for a Knicks vs Thunder game was 225.5, bettors would have to predict if the combined score of both teams would be over or under 225.5. If their combined score was 225 or less, the under would be the winner. If the combined score from the Knicks and Thunder was 226 or more, the over would be victorious.
Betting on the total requires bettors to have an understanding of how each side plays. Some teams rely more heavily on the three-point shot than the two-point shot, and vice versa. Using that kind of data from previously played games can help bettors make smart decisions when betting this market each season.
Oklahoma City Thunder vs Knicks Moneyline Predictions
The goal of moneyline betting is to correctly pick a winner in a sporting event. In the NBA, this can be challenging, as each team's motivation can be at different levels heading into each individual matchup. When the New York Knicks and Oklahoma City Thunder play, it is important to consider the context surrounding the game for each side.
In a league like the NBA, bettors need to consider matchups when placing bets also. If there is a significant matchup edge for one side or the other during a Knicks vs Thunder game, the side with that advantage has a better chance to win than their opponent.
The odds for NBA games are fluid right up until the start of a game. That is because players can be announced as out for a contest any time before a contest starts. Games between the New York Knicks and Oklahoma City Thunder are no exception to that rule. Every bettor should get used to looking for injury news and news about players resting before they place any wagers on the National Basketball Association to avoid getting burned by player absences.
Live Streaming Thunder vs Knicks
As a league, the NBA might be the best in America at having consistently available live streaming of their product. In addition to each team's regional broadcast partners, there are several live streaming platforms that regularly carry games across the league. Streaming platforms like FuboTV, YouTube TV and Hulu carry NBA games on a regular basis. Those looking to watch the New York Knicks and Oklahoma City Thunder may be able to find those matchups on those platforms.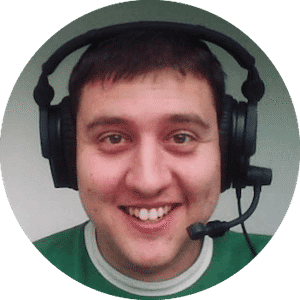 Jay Sanin
Jay Sanin is a sports writer and broadcaster from Albany, NY. He has covered sports betting and the gambling industry since 2013.