Three Of The Best UFC Fighters Of All-Time
October 14, 2020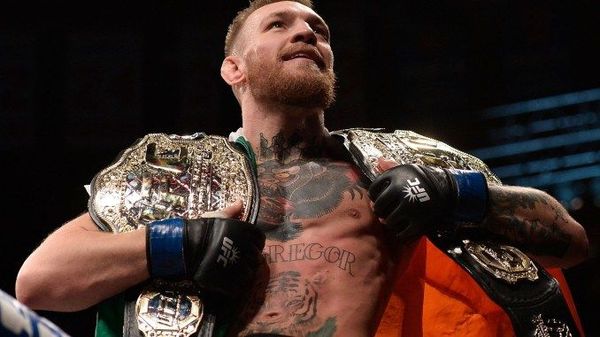 It is a discussion that has been going on for years, and will likely go on for many years to come, as fight fans question who are the best UFC fighters of all time. Fans will likely argue for hours on end to determine who the UFC GOAT is, as different fans will likely use different sets of criteria to base their argument. However, these are three of the fighters that we believe are the best pound for pound UFC fighters of all time.
Fight fans often look straight into the men's side of things when discussing the best UFC fighters of all time, but it could actually be a woman that is the rightful owner of the title of the best pound for pound UFC fighter. Dana White announced prior to 2013 that women would never be involved in bouts under the UFC banner, but that swiftly changed when he realised the talent that was around. Ronda Rousey was the true trailblazer in terms of women's MMA, but it is Amanda Nunes that has taken it to a new level.
She is the only woman in the history of UFC to win titles at two different weights, which also makes her only the third UFC fighter ever to win world championships in two divisions. However, achieving this feat wasn't enough for the Brazilian, as she was also the only UFC fighter to defend both titles at the same time. Her UFC career didn't get off to the best start, as she was beaten at UFC 178. However, since then, she has won all eleven bouts.
Nunes is widely regarded as the best women's MMA athlete of all-time, and she has beaten all the biggest names in the sport. Among her most notable successes are victories over Ronda Rousey, Miesha Tate, Cris Cyborg and Holly Holm. Furthermore, she remains as dominant nowadays as she has ever been.
Winning a UFC Championship of any description is hard enough, but defending the gold takes a special fighter. Anderson Silva is certainly one of the best UFC fighters of all time, as he holds the record for the longest reign in the history of UFC. Silva was the Middleweight Champion for an astonishing 2,457 days. He won the championship in 2006 at UFC 64 against Rich Franklin.
That knockout victory in the first round set the tone for his title run, as he would successfully defend his championship with 16 consecutive victories. Silva would beat illustrious fighters such as Dan Henderson, Chael Sonnen and Vitor Belfort during his reign. His dominance was staggering, as only two of his fights went to a decision. Silva won ten of his championship bouts via KO/TKO, with three wins coming by submission.
Silva would eventually lose his Middleweight Championship in July 2013 against Chris Weidman at UFC 162, and he would subsequently lose the re-match at UFC 168. However, his place among the greatest is not in question, with even Joe Rogan revealing that he believes that Silva is the UFC GOAT.
There aren't many more divisive fighters in the history of UFC than Conor McGregor, and his adoring fans will believe that he is rightfully discussed among the best fighters of all-time. McGregor's record would certainly indicate that he should be in the discussion as he is one of three fighters that have won championships at two different weights, and he has taken the popularity of the UFC to a whole new stratosphere.
It's unlikely that the UFC would be as popular as it is today without McGregor playing his part. You only need to study his record to understand how talented the Irishman is, as he has beaten arguably two of the best featherweights of all time in Max Holloway and Jose Aldo. His win over Aldo was one of the most stunning performances that we have ever seen in the UFC, as he brutally knocked out Aldo inside the opening round at UFC 194.
McGregor has also been involved in two of the most hotly contested rivalries, with the first of those coming against Nate Diaz. McGregor would lose the first fight against Diaz at UFC 196 before he gained his revenge at UFC 202 just five months later.
It's likely that McGregor will look to continue his legacy by stepping foot in the UFC again, and he will be popular amongst websites giving UFC picks to get the win. However, his place as one of the best UFC fighters of all time is assured because of what he has done for the UFC inside and outside the octagon.
Who Is The Best UFC Fighter Of All Time?
This is a huge discussion amongst UFC fans, but the three stars that we have mentioned are always in the discussion. However, other fans would argue that Khabib Nurmagomedov, Daniel Cormier and Jon Jones will also be in the discussion.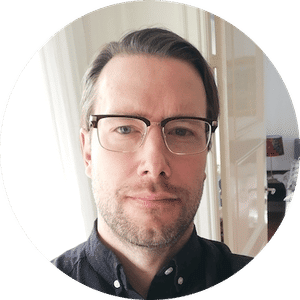 Martin Evergreen
Martin Evergreen is a sports betting professional who provides initiated betting picks and predictions. His main focus is on NHL picks, sportsbook promotions, and casino stories.