Thompson vs Paire – ATP Monte Carlo Betting Picks
April 10, 2021
Thompson vs Paire is one of two matches to take place in the first day of ATP Monte Carlo main draw action. And while Masters 1000 tennis is some of the most important tennis in the career of the players who participate, the question in this match will be the level of effort exhibited. In this round of tennis picks, we open the 2021 Monte Carlo Masters campaign with a look at this showdown between Thompson and Paire.
Jordan Thompson vs Benoit Paire
Thompson vs Paire Betting Pick: Thompson -130
Thompson vs Paire Betting Pick: Thompson -130
Jordan Thompson enters the Monte Carlo Masters having lost four of his last five matches dating back to the Melbourne tune-up tournament before the Australian Open. And he enters this tournament not having played a match on clay since the 2020 French Open. But he comes into this event on even footing with his opponent from a form perspective and way ahead of him from an effort perspective.
In Thompson's two losses on clay in 2020, Thompson struggled in a big way with his second serve points. He failed to win 40% of his second serve points in his losses in Kitzbuhel to Miomir Kecmanovic and in Roland Garros to Radu Albot. Fortunately for Thompson, he faces an opponent in Paire who may not have any interest in returning serve in this match or any other.
The depths to which Benoit Paire's form has fallen are truly astounding. Dating back to the 2020 French Open, Paire has lost 11 of his last 12 matches, including each of his last five matchups. His lone win during that stretch came against Nicolas Jarry, who is working his way back from an 11-month doping ban and ranked in the 600s in the world. Paire has shown little to no interest in competing at a respectable level since the tour restart.
Paire enters this match having logged some clay court matches in 2021, unlike his opponent. He played the events in Cordoba, Buenos Aires and Santiago, going 1-3 in those matches with the aforementioned win over Jarry. Over the last year, Paire has only held serve in three quarters of his service games on clay. If he is forced into rallies of even an intermediate length, he can't be counted on to push through those points.
Thompson vs Paire is a match that has taken place once before, and on clay no less. These two players squared off in the Lyon clay court tournament in 2017. Thompson won that matchup in three sets, and is a slight favorite to get the job done against the mercurial Frenchman again in this match.
At this point in time, backing Benoit Paire to win a match against any respectable player is simply a bad business decision. He could decide to come out and play his best tennis in this Masters 1000 event to help his ranking. But Paire's four-match losing streak at Masters 1000 events, all in straight sets, suggests he will do no such thing. Take Thompson to get the win and advance to the second round.
How did Djokovic avoid Nadal in the draw?
With Novak Djokovic being the top ranked player in the draw and Rafa Nadal being ranked third, it was possible they would be drawn into the same half. But the luck of the draw set things up to where Nadal and Djokovic cannot meet until the final in Monte Carlo. This was purely random, but it does set tennis fans up for an exciting final if both players get that far.
Who are some good futures picks for this tournament?
Nadal and Djokovic are the heavy favorites in the futures market for this tournament. But Stefanos Tsitsipas and Jannik Sinner are both worth a look at 17/1 odds. And Andrey Rublev at 20/1 odds is worth a shot as well. One player to avoid is Daniil Medvedev, who enters at 15/1 odds, but is rather abysmal on clay to this point in his career.
What will the big storylines be in Monte Carlo?
The big storylines in Monte Carlo will be about the health and form of players as they make a really sudden transition onto clay courts. Nadal and Djokovic will have their health scrutinized especially heavily, as both players will be taking part in this tournament with Roland Garros in mind in the near future. The continued growth of Jannik Sinner will also be a hot topic this clay season.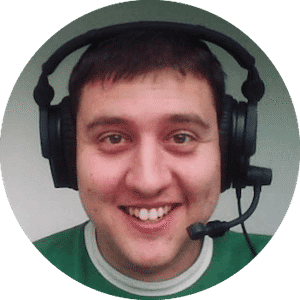 Jay Sanin
Jay Sanin is a sports writer and broadcaster from Albany, NY. He has covered sports betting and the gambling industry since 2013.