Thiem vs Zverev - ATP Madrid Prediction
May 7, 2021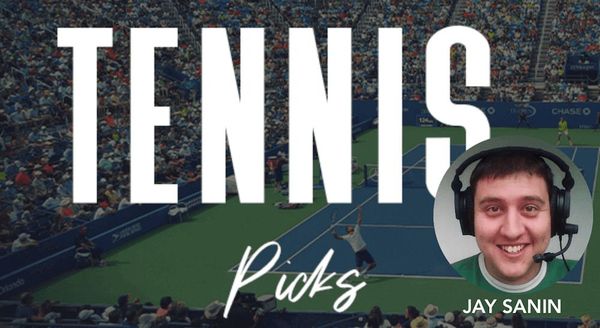 Thiem vs Zverev is the first semifinal of the day on Saturday at the ATP Madrid Masters. And what a semifinal it is, as the combatants in the 2020 US Open final square off here for the right to play for a Masters 1000 title. In this edition of tennis picks, we look at this matchup between familiar foes and decide whether a one-sided history between these players will continue or if the script will be flipped.
Dominic Thiem vs Alexander Zverev Betting Pick
Thiem vs Zverev Pick: Thiem to Win (+123)
Dominic Thiem had a less than desirable quarterfinal matchup in the Madrid Masters, facing John Isner in ideal conditions for the Isner serve at altitude. After losing the first set, though, Thiem managed to protect his serve and piece together some breaks to get through the American and into the semifinal. And Isner was great practice for Zverev, whose first serve is also a weapon.
In fact, Isner may be the perfect opponent for Thiem to prepare for Zverev. There aren't many players in the world better than Thiem off of groundstrokes. But being able to prepare for Zverev by facing the biggest serve on tour today in perfect serving conditions was a great way to prepare for the German. Isner had way fewer aces against Thiem than he did in his previous three matches in Madrid, which could be a sign of things to come for Zverev.
Sascha Zverev, meanwhile, notched the always historic victory over Rafael Nadal on clay in the quarterfinal round. And the match wasn't particularly close, as Zverev was on the front foot for the bulk of the match. However, Madrid is historically a venue that does not serve Nadal as well as the other stops on the clay court schedule as the altitude makes it harder for him to control points the way he does elsewhere.
Even if the win over Nadal is overvalued because it took place in Madrid, Zverev has been playing incredible tennis this week. He hasn't dropped a set yet this week, and his second serve has been a big reason why. Through three matches in Madrid, the German has had just 11 double faults, an average of under four per match. By Zverev's standards, that is a huge step forward.
Zverev will need to maintain a high level of play if he wants to overcome the lopsided head-to-head record in Thiem vs Zverev matches. In the history of the Thiem vs Zverev series, the Austrian has won eight of 10 matches. That includes a 4-1 record against Zverev on clay, though Thiem has beat him on faster hard courts as well.
The line in this match reflects the buzz surrounding Zverev's victory over Rafael Nadal in the quarterfinals. But the wrong player is favored here, in my opinion. Thiem has dominated Zverev historically and is the better player on this surface even if Zverev is a strong clay court competitor. Thiem's ability to overcome Isner's serve bodes well for him here, and he will advance to the final in Madrid.
Thiem vs Zverev Pick: Thiem to Win (+123)
Is Nadal going to be okay after losing in Madrid?
Yes, Rafael Nadal is going to be just fine after his surprising loss in Madrid. Madrid is a tough venue for him due to the altitude. Once he gets to Roland-Garros, though, the King of Clay is going to run through the competition like he always does en route to yet another title.
What on Earth happened to Garin against Berrettini?
Cristian Garin just appeared to get nervous once he moved out in front against Matteo Berrettini. He completely lost control of his shots, racking up unforced errors at an alarming rate. Berrettini took advantage in a big way, winning the final 11 service games en route to the victory. Hopefully Garin is able to recover from what was a truly unfortunate ending to that match.
Who will win Ruud vs Berrettini?
Casper Ruud has been better than Matteo Berrettini when the two have played in the past, winning all of their clay court encounters as well. Ruud opened as an underdog, but is now the favorite to win the match. Expect the Norwegian to close out the Italian in a way that Cristian Garin was unable to on Friday.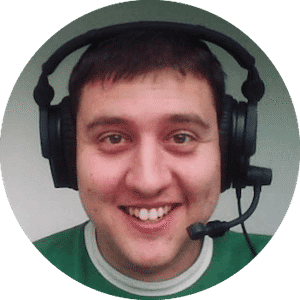 Jay Sanin
Jay Sanin is a sports writer and broadcaster from Albany, NY. He has covered sports betting and the gambling industry since 2013.