Texas Longhorns vs. Oklahoma Sooners Betting Picks
October 5, 2020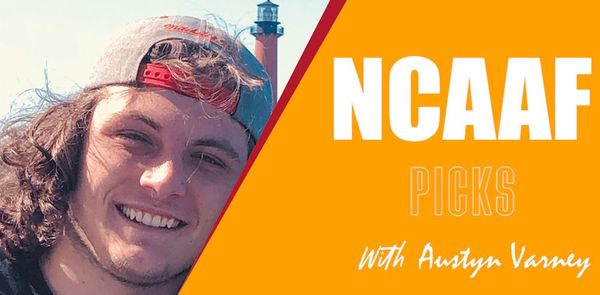 | | |
| --- | --- |
| Date: | Saturday, October 10th |
| Time: | 12:00 PM ET |
| Venue: | Cotton Bowl |
| Network: | FOX |
| Spread: | Oklahoma -1.5 |
| O/U: | 72.5 |
The 2-1 Texas Longhorns will go on the road Saturday afternoon to face off with the 1-2 Oklahoma Sooners at 12:00 PM ET in the Cotton Bowl. Just two weeks ago this would have been a matchup between two top-10 teams. It's instead turned into a matchup between two extremely disappointing teams that don't have a chance to do what they originally wanted to this season. Let's dive into who will prevail in the battle of saddened southern pretenders and cover the spread. The Sooners enter as 1.5-point home favorites and a high-scoring affair is expected with a 72.5 over/under.
When The Texas Longhorns Have The Ball
The Longhorns are lucky to have two wins. They escaped week two against Texas Tech with an overtime win and looked terrible for the majority of the game. They were then beaten 33-31 by a TCU team that isn't very good. Sam Ehlinger didn't necessarily have bad numbers, but he certainly wasn't great and didn't look very good in crucial third-down spots. They ran the ball for 152 yards as a team, but only ran the ball 24 times and probably regret not doing it more.
Texas has been nothing short of a mess defensively, allowing 87 points over the last two weeks. They've been attacked both on the ground and through the air, and are facing off with an Oklahoma team that can still fill it up offensively. Both of these teams have struggled through three weeks, but they still have some of the top talents in the country and this is going to be a phenomenal rivalry game.
The Longhorns have to establish the run as they are simply not the same team without Devin Duvernay and Collin Johnson. Freshman Joshua Moore is extremely lethal and might eventually be better, but he doesn't yet have the chemistry with Ehlinger. With that said, a matchup with this Oklahoma secondary might just be what the doctor ordered. If Ehlinger is ever going to have another 450+ yard game, this is the one. Moore is complemented by Brennan Eagles and Jake Smith on the outside.
Running backs Keontay Ingram and Roschon Johnson give the Longhorns a lot more versatility on offense and they've been the only silver lining thus far. Ingram is the more thunderous running back, but he's been injured a lot in his career and Johnson does a great job spelling him with a bit more speed. If this Texas Longhorns offense is ever going to break out, this is certainly the matchup.
When The Oklahoma Sooners Have The Ball
The Oklahoma Sooners might be the only team in CFB that has disappointed more than the Texas Longhorns. After taking care of business in week one against an FCS opponent, they've lost back-to-back games against Kansas State and Iowa State. We predicted the Iowa State upset here last week as one of my best bets of the week, so hopefully, you guys jumped along and made some money with us.
While there's no glaring hole in the Sooners offense, it simply isn't as explosive as the defense has gotten used to. Their defense is bad, but it's no worse than Oklahoma defenses of years past. The difference is the likes of Kyler Murray, Jalen Hurts, and Baker Mayfield did enough offensively where it didn't really matter.
Spencer Rattler hasn't done enough, and Sooners fans are getting impatient. 977 yards with 10 TD's and four interceptions doesn't seem bad on the surface, but much like Ehlinger, Rattler hasn't stepped up when it matters most. He has to keep the ball out of the hands of the defense and learn how to play smart on third down. He too often takes chances against defenses that have numerous holes in the secondary. That speaks to not having enough patience to let things open up.
At wide receiver, Rattler hasn't favored one guy over the rest. Austin Stogner, Charleston Rambo, and Marvin Mims all have between 11-13 catches and 140+ yards. Much like Rattler, though, nobody has risen to the top and that's an issue. Drake Stoops and Theo Howard are two other WR's that are extremely talented and will get more attention in four-wide sets in this game.
If Oklahoma wants to beat Texas and somewhat turn this season around, Spencer Rattler needs to play better at QB. He'll be facing off with a far more experienced QB in Ehlinger that is facing similar pressure. They have similar weapons and both deal with defenses that don't have much resistance built into them, but instead shoot for game-changing turnovers.
This game comes down to Sam Ehlinger vs Spencer Rattler when it comes down to it. Both teams have disappointed early because of their QB's and I'm willing to argue that with anyone. Their have been too many errant throws and bad decisions in the Red Zone and on third-down for both of these teams.
If I have to pick one to turn things around, it's Ehlinger and the Longhorns. He's at least shown the ability to throw for 450+ yards with some consistency and he has familiar talent to work with. They're a bit more potent in the backfield as well, and Rattler doesn't seem to have great communication with his offense.
Give me the Longhorns to go into Oklahoma and send this Sooners team into a downright spiral. I simply don't like what I have seen out of QB and the defense has no backbone. Ehlinger is likely in his final season at Texas and needs to turn things around if he wants to continue building his draft stock. Going against the public, give me the Longhorns here.
Neither one of these defenses is any good an I'd be willing to bet this over up to 75 points. It's going to turn into a shootout early as there is a ton of pressure on both offenses to get the points rolling. It's the fourth week of the season for both teams and the chemistry between QB's and WR's should start picking up. While I prefer the Longhorns straight up, the over is the bet here and it will likely climb as game-time approaches.
Final Score Prediction: Texas 45, Oklahoma 42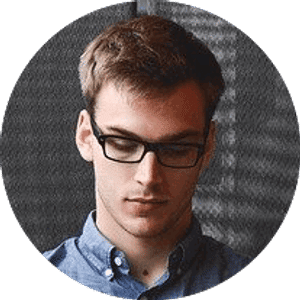 Jake Williams
Jake Williams is a sports gambling expert. He's been writing in the sports betting and DFS industry for over a decade. He specializes in MLB and NBA, along with College Basketball and College Football.