Tennis Betting Picks – ATP Finals Semifinals
November 20, 2020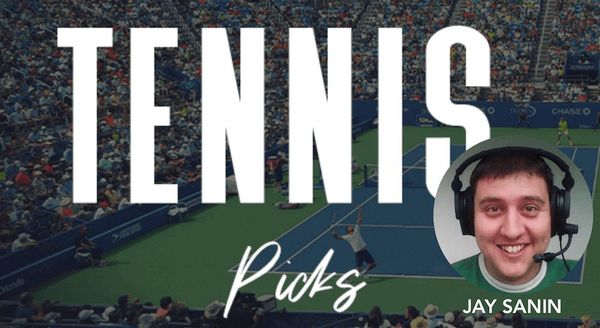 The ATP Finals have finally reached the semifinal round. After six days of round robin competition, the top four players remaining will swing for their spots in tomorrow's final. The second semifinal features what could be the match of the tournament between Daniil Medvedev and Rafael Nadal. After our picks went 5-1 in the round robin stage, today's tennis betting picks focus on Rafa versus the Russian.
Rafael Nadal vs. Daniil Medvedev
Rafael Nadal has had some ups and downs, but still managed to make the semifinals of this event. He started his campaign with a straight sets win over Andrey Rublev, before losing to Dominic Thiem in straight sets. In a winner take all third match, he defeated Stefanos Tsitsipas in three sets to advance. Now he faces perhaps his toughest test of the week in Daniil Medvedev.
The Nadal first serve is going to be the barometer for how this match goes. In his two wins this week, Nadal has won over 80% of his first serve points in each match. In his loss to Thiem, that number dropped down to 69%. Against Medvedev, who does not give away many free points, being commanding with the first serve is a must. The question is whether Nadal can do that again at a high rate.
Daniil Medvedev absolutely cruised through the round robin stage of this tournament. He beat Sascha Zverev, Novak Djokovic and Diego Schwartzman all in straight sets. He has been broken just one time in those three matches, with that break coming in the first service game of his first match against Zverev. Since then, he has been unbreakable, though that could change against an absolute grinder like Nadal.
From the Paris Masters until now, Medvedev has lost a total of two sets over his last seven matches played. He is the hottest player on tour at the moment and his first serve is a huge reason as to why. Medvedev has won a minimum of 74% of his first serve points in his three round robin matches. Given the importance of building a lead with first serves to avoid trouble spots against Nadal, that is a great sign for the Russian.
Nadal and Medvedev have played three matches against one another in their careers. Nadal has won all three of those matches on rather large stages. One was a straight sets win in the 2019 Montreal Masters final, one was a five set thriller in the 2019 US Open, and the third was in straight sets in last year's tour finals. But Medvedev might be playing even better now than he was during that run last year.
There is no such thing as an easy win over Rafael Nadal. But Daniil Medvedev just steamrolled three top-ten players in the world in the round robin. He is the most in-form player remaining in this event. And it should be remembered that Nadal is not at his best on indoor hard courts. Daniil Medvedev is our pick to win this match and set up an exciting final match with either Novak Djokovic or Dominic Thiem.
Daniil Medvedev -137 over Rafael Nadal
Strong presence in US
Wide range of betting options
Generous bonus offers
Get $1000 bonus
Great promotions
Best Multi interface platform
Easy registration process
Get $1000 bonus
One of the Largest Gambling Sites in the US
Offers Casino, Sportsbook & DFS
Great Promotions
Get $1000 bonus
Why is Nadal an underdog here?
It can't be overstated just how well Medvedev played over the last three matches. Combine that with Rafa's ups and downs over the last week, and that is why you have the line that you do for this match. Medvedev, if he plays the way he has all week, can beat anyone in the world. We have seen evidence of that as he defeated the world number one earlier in the week.
Will fatigue play a role here?
Rest is an interesting thing to discuss in this match. Medvedev had to play yesterday, while Nadal had Friday off. But Medvedev's match was almost an exhibition in that it lasted under an hour and a half. Nadal, meanwhile, played a rough three set match against another player looking to advance. There shouldn't be a big fatigue advantage either way based on the scheduling.
When is the championship match?
The championship match for this year's ATP Finals will take place on Sunday, November 22. The winner of the Djokovic/Thiem match will take on the winner of Medvedev/Nadal. No matter who wins those two matches, the final is sure to be one of the best of the year. In a tennis season filled with coronavirus cancellations, this tournament has been a sight for sore eyes in terms of the quality.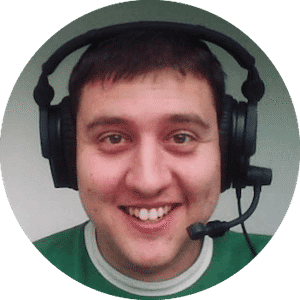 Jay Sanin
Jay Sanin is a sports writer and broadcaster from Albany, NY. He has covered sports betting and the gambling industry since 2013.