Tennis Betting Picks – ATP Cologne 2 Final
October 24, 2020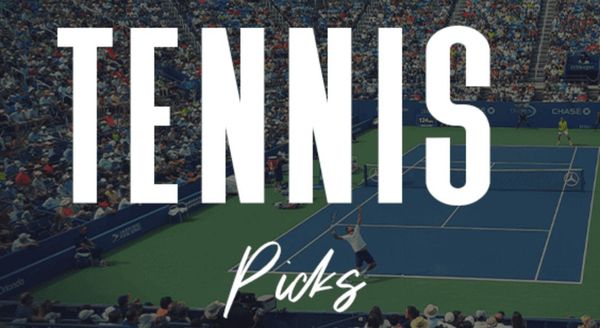 Another day of ATP Tour championship matches has arrived. In the Cologne 2 tournament, German Alexander Zverev is looking for his second title in as many weeks in the German city. Opposing him in this final is Argentinian Diego Schwartzman. In this round of tennis betting picks, we look at the Cologne 2 final and decide is Zverev can outlast a tough opponent to complete the Cologne double.
Alexander Zverev vs. Diego Schwartzman
Sascha Zverev has had to grind his way through the draw in Cologne 2. He was taken to three sets by Jon Millman and Adrian Mannarino in his first two matches. Against Mannarino, Zverev was dealing with some leg issues, but managed to survive to reach the semifinals. In those semifinals, he defeated Jannik Sinner in straight sets, getting revenge on Sinner for beating him in this year's Roland-Garros.
A huge contributor to Zverev having to navigate choppy waters to this final has been his propensity to pour in double faults. In three matches in Cologne 2, Zverev has aided his opponents with 25 double faults. Against an opponent like Diego Schwartzman, who doesn't give away points for free as it is, giving away points via double faults could be troublesome for the German number one.
Diego Schwartzman's path to the Cologne 2 final has been anything but easy as well. After beating qualifier Oscar Otte in straight sets, the Argentine needed three sets to beat Alejandro Davidovich-Fokina and Felix Auger-Aliassime. Against Davidovich-Fokina, he came back from a set and double break deficit, and was fortunate his opponent fell apart for the comeback victory.
If Schwartzman wants to beat Zverev, he will need to get more out of his second serve points. Schwartzman has won 25 of 53 points on his second serve in his last two matches. Zverev has struggled in this area as well, winning under half of his second serve points as well. But Zverev's groundstroke weapons can bail him out of adverse situations better than Schwartzman's can, which will be a factor in this match.
It should also be noted that the schedule for these players next week varies greatly. Schwartzman is scheduled to take part in the 500 level tournament in Vienna, Austria next week as the number six seed. Zverev has no matches on his calendar for next week. That means that we could see Zverev more willing to push himself in this match, while Schwartzman has to save something for a more important tourney next week.
Expect nothing to come easy between these two, as Schwartzman thrives in an ugly match while Zverev's serving issues can make any match a challenge. But Zverev appears to be getting over his physical issues and cleared a major mental hurdle by beating Sinner in the semifinals. His superior hitting gives him the edge and he should complete the Cologne double in style.
Pick: Alexander Zverev -1.5 sets (+131) over Diego Schwartzman