Tai Tuivasa vs Greg Hardy Prediction
July 8, 2021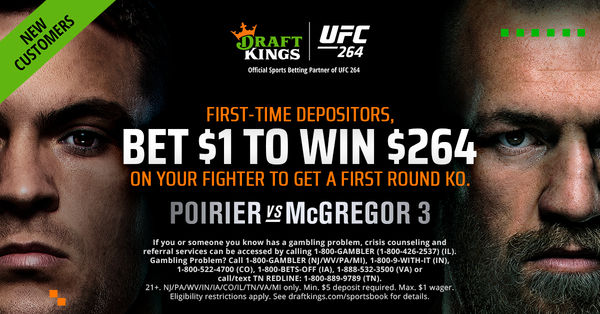 Tai Tuivasa -135 vs Greg Hardy
Fight is at heavyweight and is -200 to end inside the distance.
Be sure to check out this amazing offer from DraftKings for this fight card.
Betting Pick: Tuivasa -135
✅ No matter how you feel about Greg Hardy, you have to admit this is a fun fight. We get two heavyweights that are always looking to strike and happy to avoid the grappling game. After a trio of losses in which the ground game was his enemy, Tai Tuivasa has bounced back in a big way. He is coming off a pair of first round KOs and has again been elevated to a visible spot on the card. When we don't have to worry about Tuivasa being owned on the floor, he is essentially always a solid betting play. Now he did put in work to become a better wrestler, both offensively and defensively, and that is a nice quality to have in his back pocket. His other qualities however, are the most attractive ones in this particular matchup. He does have high end power and can finish essentially anyone put in front of him. He is quite durable, so he is a good bet to survive and win any fight that devolves into a brawl. He also has very good leg kicks that should be a huge boon for him in this fight. Tuivasa will be the busier striker and will work Hardy at every level, and it would be surprising if Tuivasa did not look to work the legs of Hardy early and often. I do believe Tuivasa is still significantly farther along in his MMA journey and is a very strong bet at a low price against Hardy.
✅ Greg Hardy remains everyone's favorite heel in the heavyweight division. Most fans love to root against him, and given his checkered past, it is understandable. Past indiscretions aside, Hardy is truly a UFC level fighter, but is still far from an elite one. After notching wins on fight night in five of his first six fights, the results are coming out a bit different against a raised level of competition. He was soundly beaten by Alexander Volkov and Marcin Tybura, and those fighters are much closer to Tuivasa in overall ability than the fighters he has beaten. Hardy can be tentative with volume at times, and it is understandable as he does seem to fade in his fights. Hardy's only real path to victory seems to be starching the durable Tuivasa in the first round, and that is an unlikely scenario. Hardy will succumb to the more nuanced striking skill set of Tuivasa.
✅ Do I think this fight goes the distance? No I do not. However, the +150 ITD line on Tuivasa simply does not give me the desired value to switch from the -135 flat play. Hardy, despite being owned by Volkov in the stand up, was able to take that fight to the scorecards and that is a possibility again here. Tuivasa flat is our play.
Betting Pick: Tuivasa -135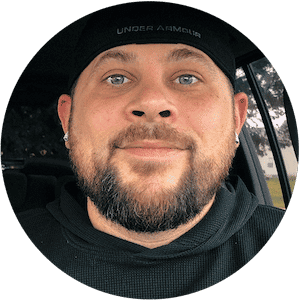 TJ Calkins
TJ Calkins was raised in a gambling loving household. He knew how to handicap horse races and follow line movements well before his tenth birthday. While sports betting remained a passion into adulthood, poker and Daily Fantasy Sports also became passions and remain as such today.