Super Bowl Prop Bets Overview
January 29, 2020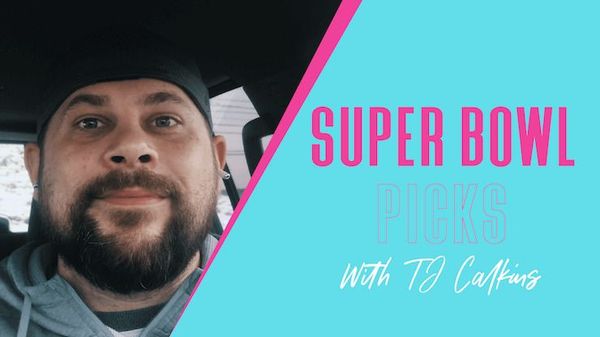 With the Super Bowl comes every prop bet imaginable, and I'll be covering a plethora of the Super Bowl Prop Bets, with some thoughts on which ones to play. You didn't click this piece for a long and drawn out intro, so let's get to the goods.
To Score
You'll find I skew the Chiefs props towards Sammy Watkins and Damien Williams. They are both values here with Williams at -139 and Watkins at +250. There aren't the same values on the 49ers side.
MVP
With Mahomes bringing back just about even money and too many candidates to count on the San Francisco side, let's go with the same two value plays on the Chiefs we are going to attack on other props. Damien Williams +2500 and Sammy Watkins +4500 return at a huge rate. If you are looking for the best price on a 49er, Deebo Samuel at +3300 is it.
QB Props
I believe the bulk of the scoring in this game comes off the arms of the quarterback, particularly on the Chiefs side, per usual. There is value on over bets for both quarterbacks. Let's isolate which are the best.
Touchdowns
This is a bit of a variance category and not one to attack heavily. There is a bit of safety in laying -265 for Mahomes over 1.5 passing scores, but it certainly isn't the best value to be had. If we are scripting a Chiefs lead, the value comes in Garoppolo going over 2.5 at +265. These are in play but neither should be a heavy wager.
Rating
There is a line of highest passer rating in the game, and it is simply not set wide enough. Mahomes at -143 to be the higher rated passer is an exceptional play.
Interceptions
Garoppolo has thrown an interception in 11 of 18 games this season, including five of the seven games in which he attempted 30+ passes. Laying -150 for an interception is a sound play.
RB Props
Running back props may be a bit difficult to project in this game, as many of them will be game script dependent. I will focus on the ones that seem sound plays in many to all game script outcomes.
Most Rushing Yards
With Raheem Mostert sitting at -150 to record the most rushing yards in the game, there is value in taking the odds elsewhere. The best value is in Tevin Coleman at +1100. We only have to go back two games to see that as a reality. Shanahan will go with the hot hand, and it is certainly value to fire at Coleman.
Receiving Yards
When I got to this line, I had hopes that Damien Williams would have a line set at 40 or lower. Rejoice! It is set at 29.5 and the over is an exceptional play in any game script. Williams has seen at least six targets in each of the last three must win games, and his receptions prop is set at 4.5. It's almost as if oddsmakers believe he'll get the receptions but not the yards.
Receiving Props
There are some values in this game for pass catchers, namely in Sammy Watkins in the slot against the 49ers. He isn't the only one that is value, he is just my favorite, particularly at the odds he's bringing back.
Most Receiving Yards
Sammy Watkins is the screaming value here at +800. We only have to go back a single game to get to his game high 114 receiving yards against the Titans. This is the sweetest price we can find.
Also in play at a great price is Deebo Samuel at +900. He is a smash play threat and can get there without volume, but could smoke the field if big volume comes. The skill set is there and the individual matchup is fantastic.
Longest Reception
The same player is bringing back a premium on odds in this category. Watkins sits at +800 while Samuel is at a less attractive +550. A secondary value in this category is Mecole Hardman at +1100.
Receiving Yards Matchup
This may be the best prop for the game as a whole. There is a prop of more receiving yards between Emmanuel Sanders +115 vs Sammy Watkins -143. Sanders has been with the 49ers for 10 games now, and has failed to eclipse 61 yards receiving in 8 of 10 and failed to hit 30 yards in 5 of 10. Watkins -143 is a smash play.
Kicking
Points Scored
Both kickers have their total set at 7.5. Essentially this means two field goals is hitting the over. I want both overs with the feeling being a split at worst and a great chance at both hitting.
Novelties
These are just for fun and shouldn't be significant wagers.
Coin Toss
Always take tails, duh.
Coin Toss Winner
We are taking the Chiefs to win, why not take them to dominate the coin toss as well at -103?
Game Props
These are just for fun and shouldn't be significant wagers.
For the clock to stop at exactly two minutes for the two minute warning
This is a fun way to take plus odds on no for both halves. The first half is +330 and the second half is +245. Take both.
Successful two point conversion
Getting +240 on yes is fun.
Enjoy the big game and make sure to look out for our Super Bowl Picks.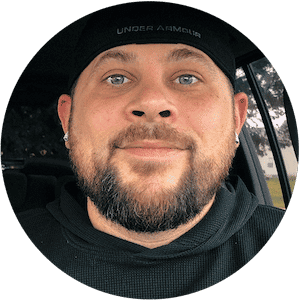 TJ Calkins
TJ Calkins was raised in a gambling loving household. He knew how to handicap horse races and follow line movements well before his tenth birthday. While sports betting remained a passion into adulthood, poker and Daily Fantasy Sports also became passions and remain as such today.