Suns vs Raptors Predictions
March 26, 2021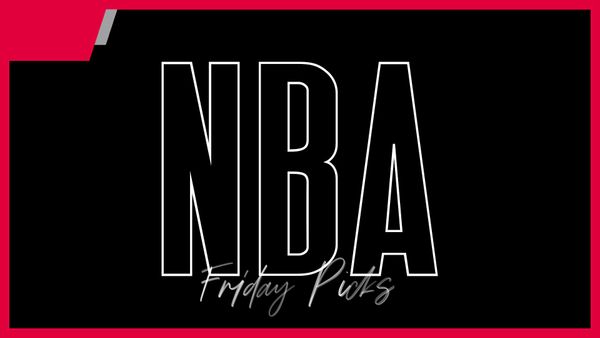 When the Toronto Raptors and Phoenix Suns take the court, it is usually an event worth watching. Both sides have had several teams compete for championships in their histories, which has made their head-to-head matchups all the more intriguing. In today's NBA picks, we look into all facets of this contest and determine which bet is best when Phoenix and Toronto clash.
Phoenix Suns vs Toronto Raptors Betting Pick
This game is being played at 7:30 PM ET at Amalie Arena
Why bet the Raptors:
✅ The Toronto Raptors received a huge emotional lift by not trading Kyle Lowry at the deadline. The greatest player in the history of their franchise will remain with Pascal Siakam and Fred VanVleet, which should help them finish the regular season strong.
✅ The Phoenix Suns are on their third game of a three-game Florida road trip. They have already played in Orlando and Miami. DeAndre Ayton, Devin Booker and the rest of the Suns may have trouble keeping up their current pace given their brutal travel schedule.
✅ Phoenix has dropped six of its last seven games against the Toronto Raptors. They did defeat Toronto earlier this season, but have struggled mightily against this Raptors nucleus historically.
General Info about Toronto Raptors vs Phoenix Suns
How often do these teams play each other?
Toronto Raptors vs Phoenix Suns matchups typically happen once or twice per season. With these sides being in different conferences, their games are fewer and farther between than in-conference matchups. The home games are usually split across the season in this series.
Which team wins the majority of these games?
Both the Toronto Raptors and Phoenix Suns have had their share of wins and losses against one another. This matchup can be difficult to predict, as both teams may prioritize in-conference competition over games against the opposite conference in the NBA.
What is the key to this matchup?
The biggest key when these sides meet is which team shoots the ball better. The team with the superior shot chart in the NBA typically comes out on top, but that is especially true in inter-conference battles where defensive intensity may not be at its highest. They say it is a make or miss league, and that is definitely the case in this game each season.
Raptors vs Suns Predictions
There are a lot of ways to make predictions when the Orlando Magic face the Phoenix Suns. Bettors can get involved with this sporting event in a number of ways, from betting on the margin of victory to elaborate player props. The main betting markets bettors tend to get involved with, though, are the total, moneyline and spread.
Suns vs Raptors Against the Spread Predictions
The point spread acts as a handicap when the Phoenix Suns and Orlando Magic meet. It takes points away from the favorite in a given matchup, or gives them to the underdog. Either way, the team with the higher score when these teams meet is deemed the winner for the purposes of this wager.
The key to point spread betting is to not take anything for granted. Big favorites can lose outright in this league, and huge underdogs can keep games close on any given night. Bettors should thoroughly analyze both sides before making any predictions in the point spread market.
Toronto Raptors vs Suns Over/Under Betting
The over/under is another fun way to wager on the Phoenix Suns and Orlando Magic. Here, oddsmakers provide a point total to bettors. Bettors than predict whether the combined scores of both sides will be over or under that point total. This market requires bettors to have a capacity to do some serious analysis of the way that the Toronto Raptors and Phoenix Suns play basketball.
When analyzing the over/under market in the NBA, we look at the tendencies of each side. Their tempo, their volume and efficiency from three-point range, and their ability to avoid turnovers are all important factors when handicapping the total for this sporting event.
Phoenix Suns vs Raptors Moneyline Predictions
Finally, the moneyline market asks the oldest question in all of sports gambling. That question is whether the Suns or Magic will come out on top when this game is over. The moneyline asks bettors to overlook a lot of noise, such as what the press and the betting public think about two teams. None of those things matter when picking a winner in an NBA contest. The only thing that matters is which side is best suited to get a victory on that given occasion.
The goal of every bettor should be to get the best odds that they can when betting on sports. The National Basketball Association is no exception. In matchups between Toronto and Phoenix, bettors should be on the lookout for the best odds and lines that they can find across multiple sportsbooks. They should also keep in mind that odds can change in injuries or other pre-game changes become a factor for one side or the other.
Live Streaming Suns vs Raptors
Those who want to watch the Suns and Raptors live can do so through a number of avenues. The first of those avenues is the League Pass platform that the league has constructed. Alternatively, all-purpose streaming services like Hulu often carry pro basketball action. Bettors who wish to watch this contest can check the schedules of these streaming platforms to verify their availability.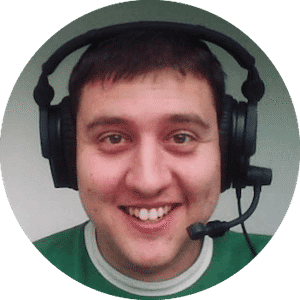 Jay Sanin
Jay Sanin is a sports writer and broadcaster from Albany, NY. He has covered sports betting and the gambling industry since 2013.