Suns vs Kings Predictions
April 14, 2021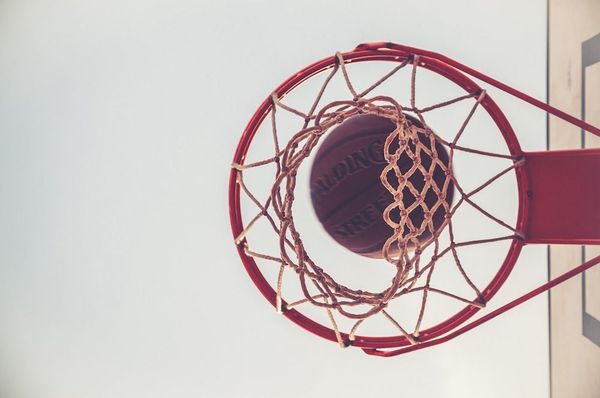 Suns vs Kings Pick: Suns -13.5
The Phoenix Suns and Sacramento Kings are both associated with fun and exciting basketball. Both teams have had some of the most explosive offenses in the league at different points in their history, making Suns vs Kings a matchup that should never be ignored. In this edition of NBA picks, we look at this contest and provide our best bet for this exciting event.
Sacramento Kings vs Phoenix Suns Betting Pick
This game will be played at 10:00 PM ET at Talking Stick Resort Arena
Why bet the Suns:
✅ The Sacramento Kings are completely falling apart this season. They have lost eight straight games, including six by double digits during that stretch. Against arguably the best team in the league in the Phoenix Suns, the Kings are going to struggle in the second night of a back-to-back scenario.
✅ Injuries are so important to manage at this stage of the season, and the Phoenix Suns are one of the healthiest teams in the NBA. They come into Suns vs Kings with all of their key players healthy, which they should be able to use to their advantage against a Sacramento Kings squad missing a couple of important pieces.
✅ After stealing a game over the Phoenix Suns early in the season, the Sacramento Kings lost to them by 16 points in their second meeting of this campaign. With the Suns playing even better since then, it is not out of the realm of possibility that Phoenix destroys the Kings in this contest.
General Info about Phoenix Suns vs Sacramento Kings
What is the key to Suns vs Kings?
The Phoenix Suns and Sacramento Kings have both been the best offensive team in the NBA at different parts of their respective histories. Because of that, team defense is the key to getting a victory in this matchup. Stops may be hard to come by on both sides, meaning that the team who does the best job of getting them will be in great shape.
When were these teams at their best?
Both the Sacramento Kings and Phoenix Suns were at the peak of their powers in the 2000s, when their offenses were dominant in both the regular season and playoffs. Phoenix was led by Steve Nash, Amar'e Stoudemire and a ton of shooters. And the Kings were led by Mike Bibby, Chris Webber and Peja Stojakovic, who put up brilliant offensive stats.
Can I bet on Suns vs Kings?
Yes, it is possible to wager on Suns vs Kings matchups throughout the season. In order to do so, bettors have to be located within a state that allows sports gambling. With sports betting laws varying from state to state, bettors must be familiar with the rules where they are to find out whether or not they can place legal sports bets.
Kings vs Suns Predictions
Making predictions on Suns vs Kings games is wildly entertaining, as the Sacramento Kings and Phoenix Suns are both entertaining teams. When making predictions on these contests, there are a ton of factors that have to be considered. We make our picks on these games using a series of stats and other angles to provide the best possible NBA betting advice.
Suns vs Kings Against the Spread Predictions
Our against the spread predictions for NBA games predict not just who is going to win, but the margin by which the winner comes through. The Suns and Kings both rely heavily on their offenses to put up points. When betting against the spread, that means that a game could turn into a blowout if one side has a bad game and the other plays well. That should not be overlooked when betting Suns vs Kings against the spread.
Sacramento Kings vs Suns Over/Under Betting
Betting the over/under requires bettors to predict the amount of points that will be scored in each NBA game. When we make over/under picks on games between the Sacramento Kings and Phoenix Suns, we look at the stats to figure out not just how many points will be scored, but how they will be scored. We factor in metrics like pace, offensive and defensive efficiency, and turnovers to determine what the combined score between these teams will be.
Phoenix Suns vs Kings Moneyline Predictions
Betting on NBA games on the moneyline requires bettors to answer the most basic question in all of sports gambling. That question is whether one team or the other will win in a basketball game. The Phoenix Suns and Sacramento Kings are relatively evenly matched on most occasions, thanks in large part to their attacking styles. Even when one side is better than the other, the way both teams play has a tendency to even them out in the long run.
Tracking the odds for games between the Phoenix Suns and Sacramento Kings is an important job for bettors to take part in before tip-off. Seeing odds change throughout the day leading up to a game can help bettors understand how bettors are reacting to the original odds and can lead them to investigate why shifts in the odds are happening.
Usually, changes in odds in NBA games is due to injuries. With basketball featuring fewer competitors on the floor than sports like football or baseball, one key component being absent can make the difference between a side being favored and being an underdog.
Live Streaming Suns vs Kings
Games between the Phoenix Suns and Sacramento Kings can be watched at home or on the go thanks to the ability to live stream matchups on computers or mobile devices. There are streaming services that are popular for their entertainment offerings that also offer live NBA action throughout the season, such as Hulu and YouTube. NBA games can also be watched throughout each season on the NBA League Pass platform, which focuses solely on action in the National Basketball Association.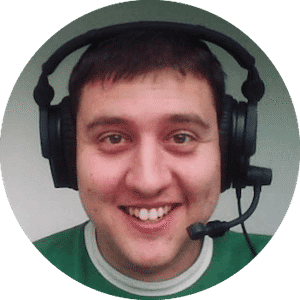 Jay Sanin
Jay Sanin is a sports writer and broadcaster from Albany, NY. He has covered sports betting and the gambling industry since 2013.