Spurs vs Kings Predictions
March 30, 2021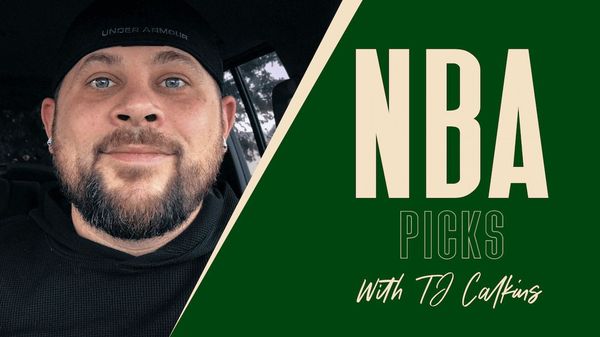 Spurs vs Kings Pick: Kings +2.5
The Sacramento Kings and San Antonio Spurs face off in a Western Conference matchup that is sure to bring the fireworks. Both of these two teams are looking to take the final Western Conference playoff seed. This is especially true given the play-in tournament format in each coconference this season. While both teamsn have bright futures, they are both still playing for 2021. Make sure you don't miss out on the best possible Kings vs Spurs predictions below.
There are playoff ramifications for this game, which is a bit surprising. Let's dive into how this game will go down and who will end up covering the spread. The last thing you want to do is miss out on the best possible NBA picks and predictions out there.
Sacramento Kings vs San Antonio Spurs Betting Pick
This game will take place at 8:30 PM ET in the AT&T Center
Why bet the Kings:
✅ Spurs oddly awful at home: Each year we have a handful of teams that are better road teams than home teams. The Spurs certainly fall into that category this season, and the split is wide. They are just 11-14 on their home floor. On the road they are a signifcantly better 12-7.
✅ Spurs wilt against the West: The Spurs have feasted on the Eastern Conference. They have had far less success against the Western Conference. Their 11-4 record agaisnt the East has buoyed their overall record. Their 12-17 record agaisnt the West does not paint a pretty picture on sustainablility of current win rate. This is especially true as the difficulty of schedule is high down the stretch.
✅ Form of each team: The Kings are playing their best ball of the season. They have won five straight and seven of their last eight overall. This includes a blowout of the Spurs on Monday. The Spurs, on the other hand, are slumping. They have lost five of six games and have been anemic on the offensive end of the floor.
✅ De'Aaron Fox has emerged as one of the best PGs in the league and he has certainly turned the corner. The Spurs rank 21st against opposing point guards and Fox brings the most star power and effectiveness of any player in this game.
✅ The San Antonio Spurs are 12-28 ATS in their last 39 games as a home favorite.

General Info about San Antonio Spurs vs Sacramento Kings
Where do the Sacramento Kings play their home games?
The Kings play their home games in the Golden 1 Center.
Where do the San Antonio Spurs play their home games?
The Spurs play their home games in the AT&T Center.
Where can you watch Kings vs Spurs?
You can watch this game nationally on NBA League Pass.
Kings vs Spurs Predictions
The Sacramento Kings and San Antonio Spurs are both in the Western Conference and have played each other a ton dating back. In fact, they've played over 180 times dating back with the Spurs winning close to 65% of their matchups. That's no surprise when you consider the Spurs have been elite franchise for much of the past 40 seasons.
They've met just once in the playoffs with the Spurs winning the series 4-2. With all of that being said, none of that really matters when these two teams take the floor. This is going to be a tremendous game and either team can realistically take this home. Make sure to check out the Kings vs Spurs predictions as we will let you know which side of the spread, over/under, and moneyline to be on.
Spurs vs Kings Against the Spread Predictions
When making a Spurs vs Kings against the spread wager, it's your job to pick which team will win the game and by how many points. While this might seem like a daunting task at first look, it's the reason you are here and we will make sure to bring you the best possible predictions out there. Wagering against the spread is the most popular bet in the NBA as it allows you to get even odds on both teams.
For example, let's say the Sacramento Kings are 3.5-point favorites over the San Antonio Spurs. A wager on the Kings would call for a win by four or more points while a bet on the Spurs would ask for a win by any margin or a loss by three or fewer points. Remember, this is just a hypothetical number and the real odds will be listed above.
It's important to pay attention to every factor, especially ones others might ignore. Make sure to check out the Spurs vs Kings against the spread predictions above as we will let you know if this is a bet worth considering and which side to be on if so.
Sacramento Kings vs Spurs Over/Under Betting
When you don't know whether the Sacramento Kings or San Antonio Spurs have an advantage, you can instead bet the over/under. This means picking whether the two teams will combine for more or less than a certain amount of points. This number is set by the sportsbooks and will change as action comes in heavier on one side than the other.
Using a similar example as above, we will say the Spurs vs Kings over/under is set to 221.5 points. A wager on the under would require 221 or more points scored while a bet on the over would ask for 222 or fewer total points scored. This is the second-most popular way to wager on NBA games and the other way to get even action on both sides of the bet.
It's extremely important to consider the PACE at which these teams play at as it will give a strong indication as to how fast this game will be. Make sure to check out the Sacramento Kings vs Spurs over/under betting predictions above as we will let you know which side of the total you should be on.
San Antonio Spurs vs Kings Moneyline Predictions
When you don't know if the spread or over/under is worth playing, betting the moneyline is a wager we are all familiar with. When placing a wager on the moneyline, all you have to do is pick which team will walk away victorious. Both the Kings and Spurs have the ability to win this game, so it's worth giving the moneyline some attention.
Instead of a line or over/under, the moneyline will be priced differently. The Spurs vs Kings favorite will have a (-) next to their name that will indicate how much $ must be laid to win back $100. The underdog will have a (+) next to their name and that number will tell you how much a $100 wager will return you.
Make sure to check out the San Antonio Spurs vs Kings moneyline predictions above as we will let you know if this is a bet even worth considering. If it is, you can be sure we will let you know which team has a better shot at winning the game outright.
Odds in the United States tend to jump around more than any other sport and it's far from an accident. With so many games in a shortened period, the majority of news doesn't come out until the day of the game. It's not rare for it to be just a few hours before the game when some major news is still unknown.
Line movement is a crucial piece of betting NBA games and one you must not ignore in your route to success. Remember, the odds used in these examples are just hypothetical and you can find the real Kings vs Spurs odds and predictions in the predictions above.
Live Streaming Spurs vs Kings
The United States currently doesn't offer any live streaming options when it comes to the NBA and sportsbooks. With that being said, it's only a matter of time until things change as the legal landscape of sports betting in the states is under constant progress. We will be the first ones to let you know when things do change, so don't feel the need to look elsewhere.
For now, you have a couple of different options when it comes to live streaming Spurs vs Kings. The easiest of which is the NBA League Pass, which will give you access to every game across the league. You can also sign up for a paid streaming site, which will allow you to watch more on top of just basketball. The best of which include YoutubeTV, Hulu, and FuboTV.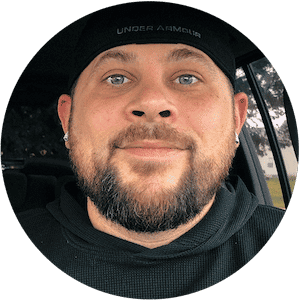 TJ Calkins
TJ Calkins was raised in a gambling loving household. He knew how to handicap horse races and follow line movements well before his tenth birthday. While sports betting remained a passion into adulthood, poker and Daily Fantasy Sports also became passions and remain as such today.