Spurs vs 76ers Predictions
March 13, 2021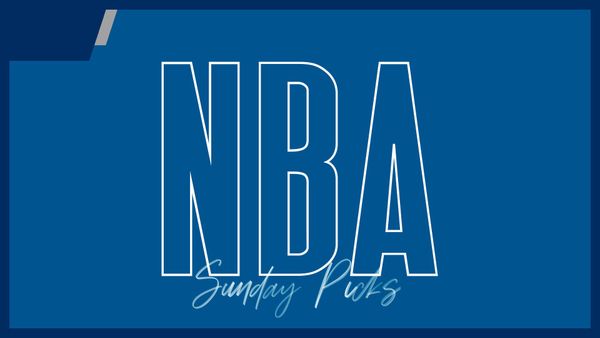 Spurs vs Sixers Pick: 76ers -3.5
In the NBA, 76ers vs Spurs games are exciting for a number of reasons. These teams play in different conferences, with both teams having a history of playing stellar basketball. In this round of NBA picks, we look at this game between the Philadelphia 76ers and San Antonio Spurs. We will also give you our best bet for the game, as both teams look to get an out of conference win to help their current situation in the standings.
San Antonio Spurs vs Philadelphia 76ers Betting Pick
This game will be played at 6:30 PM ET at Wells Fargo Center
Why bet the 76ers:
✅ This 76ers vs Spurs matchup is a great buy low spot for the Sixers. The Philadelphia 76ers are without star center Joel Embiid, but are still expected to have Ben Simmons and Tobias Harris available. With two borderline all-stars still good to go, they should still be fine here.
✅ The San Antonio Spurs, meanwhile, are going to be without one of their best players for this matchup as well. DeMar DeRozan is going to miss this contest due to personal reasons. The Spurs have struggled without him in the lineup earlier this season.
✅ Philly is 16-3 at home on the season. Only the Utah Jazz have a better record on their home floor this year at 16-2.
General Info about Philadelphia 76ers vs San Antonio Spurs
Do these teams play in the playoffs?
The San Antonio Spurs and Philadelphia 76ers do not typically play in the postseason. With the Philadelphia 76ers being in the East and the San Antonio Spurs being in the West, they would have to face off in the NBA Finals to meet in the playoffs. Instead, they usually only meet in the regular season.
Who usually wins 76ers vs Spurs games?
There is never a clear answer as to who is going to win a game between the San Antonio Spurs and Philadelphia 76ers. Both teams have been better than the other on some occasions, with the players on each current team having to win what is normally an evenly matched series.
Can I bet on this game?
Yes, bettors can usually bet on any game between the Spurs and Sixers. Betting odds are available for nearly every game during the basketball season. But bettors should make sure that they know the rules surrounding sports gambling in their state.
76ers vs Spurs Predictions
Making predictions on games between the San Antonio Spurs and Philadelphia 76ers can be done in a number of ways. Bettors can wager on which team wins this game, or bet on intricate props like how many rebounds each center will grab. But the main betting markets for this game will center around the spread, total and moneyline.
Spurs vs 76ers Against the Spread Predictions
Every game between the San Antonio Spurs and Philadelphia 76ers can be wagered on against the spread during the NBA season. With the spread, it doesn't matter what a team's record is, or even who wins the game. Instead, bettors are betting on which side will have more points after a point spread is used to alter the scores at the end of the game.
In the point spread market, the favorite has the spread taken from their score after the game. So if the Sixers are a six-point favorite in a game against the Spurs, they would have six points taken from their score after the full game has been completed.
Philadelphia 76ers vs Spurs Over/Under Betting
NBA over/under betting can be tricky, as every player on the floor can score when they are playing well. Games between the San Antonio Spurs and Philadelphia 76ers regularly offer this market, as bettors have to figure out whether the total scoring in the game will go over or under the number set by bookmakers.
Doing well in the over/under requires bettors to understand the stats and how each team is currently playing. How each team matches up against the other in a given game can be the determining factor on whether a game is high or low scoring.
San Antonio Spurs vs 76ers Moneyline Predictions
During each season, the San Antonio Spurs and Philadelphia 76ers can be wagered on just to win their games. That market is known as the moneyline, where bettors have to predict which side is going to come out on top without a point spread or point total being a factor. This is the easiest way to bet on NBA games, but bettors still have to be vigilant.
There is no such thing as an easy victory in the NBA. Even a game that feels like the biggest mismatch can go unexpectedly. Bettors should monitor teams throughout the season to avoid falling into any traps related to who wins and loses.
There are a lot of factors that go into the odds for games between the San Antonio Spurs and Philadelphia 76ers. Things like home court advantage and issues related to player injury and rest can have a huge impact on what the odds are for each game. Throughout the season, the goal for bettors is to find the best odds they can to turn a long-term profit.
Live Streaming Spurs vs 76ers
Those who want to watch the San Antonio Spurs and Philadelphia 76ers can visit a number of different services to do so from their home. There are live streaming services such as Hulu and YouTube TV that offer streaming of games throughout the NBA season, including those between the San Antonio Spurs and Philadelphia 76ers. For those who want to watch almost every NBA game, their League Pass may be a better option.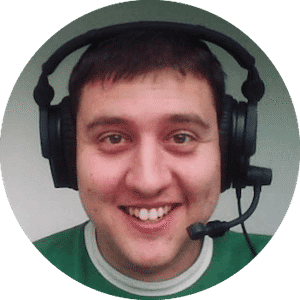 Jay Sanin
Jay Sanin is a sports writer and broadcaster from Albany, NY. He has covered sports betting and the gambling industry since 2013.