Sports Betting Arizona – The Journey to Legalization
February 7, 2021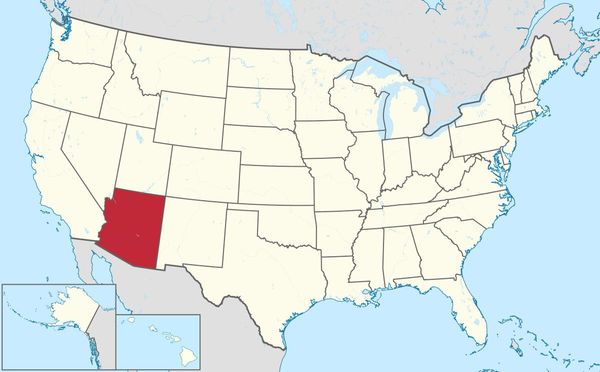 While sports betting in Arizona is not particularly imminent, it is expected that 2021 might be the year that sees Arizona's online gambling legalized. Over the years, elected officials and Arizona's Native Casino owners have pulled out the tribal-only card towards Arizona sports betting legalization. However, it is believed that in 2021, there is a different kind of legislative proposal being worked on.
While a retail-only kind of gambling market would generate less revenue for state shareholders and casino operators, it is the easiest route to take to legalize sports betting and online gambling in Arizona.
This is because a brick-and-mortar gambling market that is successful would lead to sparked interest among players for available gambling options online.
For a state that keeps growing in population and also happens to be a franchise in the US's leading sports leagues, sports betting, and online gambling Arizona is surely on a path towards major success.
Sports Betting Arizona – The HB 2813 Push
In 2020, the state tried using a 2-phased approach towards legalizing sports betting in Arizona. The lawmakers here tried getting support from both the Senate and House of Representatives. However, legalizing sports betting through this approach has been unsuccessful, seeing as tribal casino operators have not laid their approval on any proposed bills that were being worked on.
The initial attempt of this kind was the HB 2813, which was a sport betting Arizona bill sponsored by Sonny Borrelli (Republican Senator) and Stephen Pierce (a Representative from the Republican side), whose main motive was empowering retail wagering platforms. If this bill were to be passed, then land-based sports betting in Arizona would be a legal endeavor, allowing for both retail and tribal casinos to establish retail sportsbooks.
The Tribes could benefit hugely from the sports betting in Arizona draft legislation. However, they seem quite reluctant when it comes to actually endorse it. A major reason for this reluctance is the possibility of them losing the sovereignty they hold, and having to depend on state approval before they can establish their wagering platforms.
Tribes believe that the power to launch wagering products is in their hands, in compliance with what was previously negotiated with the state. Another reason why HB 2813 has not been successful is the fact that AIGA (Arizona Indian Gambling Association) also stands against the bill. Besides, the proposed bill still restricts mobile and online gambling in Arizona, which is a major inconvenience among many players.
SB 1525 Senate Help for Sports Betting Arizona Legalization
Pierce and Borrelli do not stop at the HB 2813 push; they have been trying their best to have the SB 1525 approved. SB 1525 is an enhanced version of the 2019 SB 1158, which failed as it did not have the support required to make it go through.
If this bill were to succeed, sports betting in Arizona would be legal, seeing as all tribal casino operators would be permitted to establish sports betting Arizona entities. However, this bill does not support mobile and online sports betting in Arizona.
The Final Decision on Sports Betting Arizona Legalization
While things look terribly unclear for the state, it is not all the tribal operators that are reluctant towards the sports betting Arizona idea. The only problem is that if all the tribes are not in agreement, the law regarding sports betting in Arizona would have to be postponed yet again. This is because all the tribes in a particular compact are required to sign off to any sort of amendment or expansion in the compact.
For the SB 1525 to pass, there would be a need for a referendum, something which is likely to happen in 2021. At the moment, Arizona is facing quite some financial challenges with the current pandemic.
As such, any ideas to generate more revenue to boost the state's economy is very much welcome. It appears that one of the ways to get started on this front is allowing both tribal and state casinos to conduct legal retail sports betting operations in Arizona.
According to market analysts, it would be great if online and mobile sports betting Arizona were to be included as well, as it would greatly boost the revenue generated. More and more US states are following this path of online sports betting legalization and Arizona might soon be the next state to follow.
Is online gambling Arizona legal?
No, online gambling Arizona is not legal at the moment. It is expected that sports betting will be legalized some time in 2021 if the proposed bills are successful.
Is there any form of gambling that happens in Arizona?
Yes. There are established tribal casinos and state lottery establishments.
Where do I go to enjoy sports betting Arizona?
At the moment, residents are left with no option but going to neighboring states seeing as sports betting Arizona is yet to be legalized.
Is online sports betting legal in Arizona?
No, online sports betting in Arizona is not legal at the moment. Online Sports wagering is yet to be legalized in the state.
Is it legal to play at an offshore platform?
Not exactly. Offshore accounts are not regulated in the US. As such, they are not very safe platforms to bet on. While no one has been arrested for playing at an offshore platform, it is a highly risky endeavor.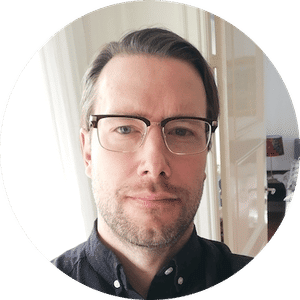 Martin Evergreen
Martin Evergreen is a sports betting professional who provides initiated betting picks and predictions. His main focus is on NHL picks, sportsbook promotions, and casino stories.