Sinner vs Hurkacz – ATP Miami Final Betting Picks
April 3, 2021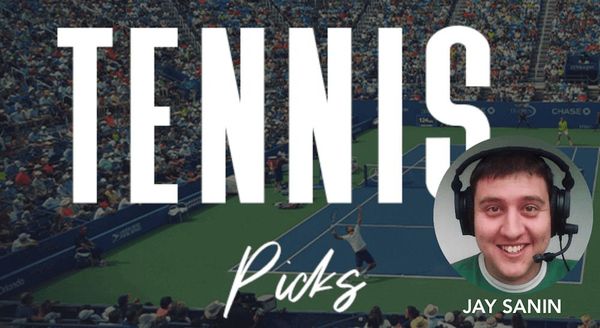 Sinner vs Hurkacz is the unexpected final in the ATP Miami Masters 1000 event. Both players have fought through the loaded field in South Florida to get to this point. The question now is which player will hoist their first Masters 1000 trophy as a reward for their efforts. In this round of tennis picks, we look at the Miami Masters final and let you know what the best bet is for this contest.
Jannik Sinner vs Hubert Hurkacz
Sinner vs Hurkacz Pick: Over 2.5 sets (+130)
Great promotions
Best Multi interface platform
Easy registration process
Get $1000 bonus
The Pick: Over 2.5 sets (+130)
Jannik Sinner has continued his meteoric rise on tour with this run to the final in Miami. He earned his first Masters 1000 final appearance with a win in the semifinal over Roberto Bautista-Agut in three sets. That victory saw Sinner fall behind by dropping the first set, but he rebounded nicely in the final two sets to make it to this Floridian final.
The difference between Sinner in the first set and the final two sets was his ability to finish points. Sinner was the more powerful hitter against Bautista-Agut, but struggled to harness that power in long rallies in set one. During the remainder of the match, the Italian did a nice job of eliminating some of his mistakes without sacrificing too much of the power that sets him apart on the forehand side.
Hubert Hurkacz shocked a lot of people when he sent Andrey Rublev packing in the semifinals. Hurkacz didn't just beat Rublev, but knocked him out in straight sets, earning his first appearance in a Masters 1000 final himself. After also taking out Stefanos Tsitsipas en route to this final, Hurkacz has proven to be the giant killer of the Miami Masters.
The way that Hurkacz attacked the second serve of Rublev was notable heading into this match with Sinner. Hurkacz forced Rublev into a miserable day on his second serve, with the Russian winning just nine of his 24 second serve points. Against an opponent like Sinner who doesn't generate as many free service points as other players Hurkacz has faced recently, a similar performance could bring Hurkacz his first Masters 1000 title.
Sinner vs Hurkacz is uncharted territory for both players, and not just because it is their first time in a final of this magnitude. These two have never played against one another, adding an additional layer of intrigue to a match with already high stakes. For both players, the question will be how consistent they can be in spite of the nerves that will likely be a factor in the tense moments of this match.
We are playing Sinner vs Hurkacz to go to a third set regardless of who wins the match. Hurkacz has seen two of his last three matches go to a deciding set, while Sinner has had half of his previous four matches do the same. And with both players breaking new ground in their careers here, sustaining a high enough level to win this match in straight sets seems like too much to ask. The plus price in the over 2.5 sets market is the way to go.
Great promotions
Best Multi interface platform
Easy registration process
Get $1000 bonus
What prompted Rublev's downfall in Miami?
Rublev was just outplayed by someone in the Miami semifinals. Hurkacz is playing some excellent tennis this week, and sometimes that is all that matters. Rublev will likely be back and better than ever for the upcoming clay season, as he will look to add to his already impressive collection of titles after the change in surface.
Who is going to win the Miami Masters?
While our expectation is that the match is going to go three sets, if we had to pick a winner it would be Jannik Sinner. His calm demeanor should be enough to get him through this match, given the emotional nature of playing on a stage like this. But Sinner will have to avoid errors with the forehand to earn the biggest achievement of his time as a tennis player.
When is the next major?
The next major is coming up in May with the French Open. Before that, there will be some clay court action that includes several Masters 1000 events on clay. Rafael Nadal will undoubtedly be the favorite to claim the French Open once again, but he will need to remain healthy to do so, something he could not do for the duration of the Australian Open. If he's anywhere near 100%, though, Nadal will win another Roland Garros title.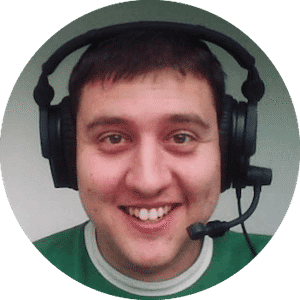 Jay Sanin
Jay Sanin is a sports writer and broadcaster from Albany, NY. He has covered sports betting and the gambling industry since 2013.