Sinner vs Bautista-Agut – ATP Miami Betting Picks
April 1, 2021
Sinner vs Bautista-Agut is the first semifinal of the ATP Miami Masters in 2021. It features a seasoned veteran on tour in Bautista-Agut taking on one of the exciting young stars in Sinner. In today's tennis picks, we take a look at each player's path to the semifinals and give you our best bet for the first match of an exciting weekend in South Florida.
Jannik Sinner vs Roberto Bautista-Agut
Sinner vs Bautista-Agut Pick: Over 2.5 sets (+125)
The Pick: Over 2.5 sets (+125)
Jannik Sinner enters his first Masters 1000 semifinal match playing some terrific tennis. The young Italian has won eight of the nine sets he has played in Miami so far. After a three-set win over Karen Khachanov, Sinner enters this match off back-to-back straight set wins over Emil Ruusuvuori and Alexander Bublik.
Sinner has been comfortable in uncomfortable positions throughout this week. He needed to survive a second set tiebreak against Khachanov just to stay in his match against the Russian, coming back from a set down to win that contest. He also got the better of Bublik in a first set tiebreak, gaining the upper hand he needed to win that match in straight sets. Against Bautista-Agut, being able to navigate tough spots on the scoreboard is a must, as the Spaniard will apply pressure often.
Roberto Bautista-Agut is fresh off of a win over world number two Daniil Medvedev to reach the semifinals in Miami. Medvedev did not appear to be at 100% physically or mentally in that match, but Bautista-Agut played things perfectly for the circumstances. The Spaniard played with a lot of margin, forcing his Russian counterpart to hit errors in an attempt to end the long rallies the two were involved in.
The straight sets win over Medvedev was the first match of the week in Miami that Bautista-Agut was able to win in under three sets. RBA needed three sets to defeat John Isner on Isner's home soil and went the distance with Jan-Lennard Struff in the round prior. A seemingly disinterested Medvedev was just what Bautista-Agut needed to avoid another long match in the quarterfinals.
Sinner vs Bautista-Agut has been contested twice on tour since Sinner has been in the professional ranks. The Italian has won both of those matches, winning in straight sets in Berlin back in July of 2020 before clipping the Spaniard in three sets in Dubai just a couple of weeks ago. Sinner has won the first set in each of those matches, and will need to gain the advantage in this matchup to make it three straight against Bautista-Agut.
This Sinner vs Bautista-Agut match has three sets written all over it. Bautista-Agut has seen three of his last four matches go to a deciding set. Sinner has had four of his last seven go to a third set. And with a spot in a Masters 1000 final on the line, neither competitor is going to give an inch here. Expect the loser of the first set to turn around and win the second, setting up a third set to decide who will play for a Masters 1000 title.
What happened to Tsitsipas in the quarterfinals?
Stefanos Tsitsipas fell to Hubert Hurkacz in the quarterfinal round in Miami. That was an unfortunate result for the Greek player, who was favored to win the tournament heading into that round. But the reality of the situation is that Hurkacz just played some inspired tennis to reach the semifinals. Hurkacz will need a similar performance to get past Andrey Rublev in the semifinals.
Will Rublev win this tournament now?
It seems likely that Andrey Rublev will win the Miami Masters now that Tsitsipas and Medvedev are both knocked out. But if there is one thing that we have learned this week, it is that the heat and slow court conditions in Miami can be enough to take even the best players in the world off of their game. Rublev by no means is a lock to get to the final, let alone win it, as upsets are always possible in tennis.
What is the takeaway from Sebastian Korda's run?
Sebastian Korda lost in the quarterfinals to Andrey Rublev. But Korda held his own despite some injury concerns against one of the top players in the world in that match. Korda clearly has a bright future ahead of him, with the question now being if he can avoid hitting the same plateau that so many American men's tennis players have hit in recent years.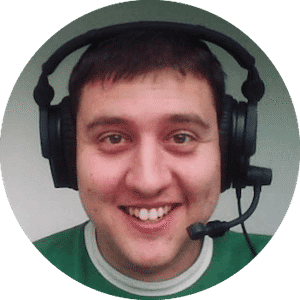 Jay Sanin
Jay Sanin is a sports writer and broadcaster from Albany, NY. He has covered sports betting and the gambling industry since 2013.