Schwartzman vs Khachanov Prediction: Olympic Tennis Picks
July 27, 2021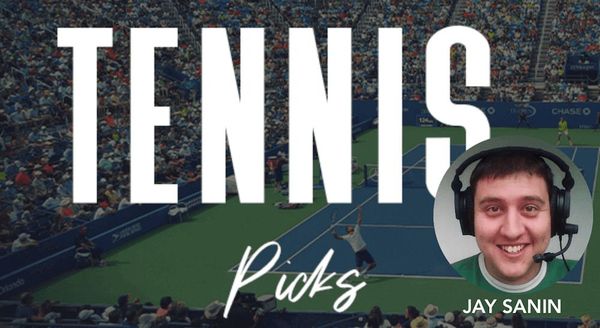 Schwartzman vs Khachanov may be the best tennis match on the menu in the round of 16 at the Tokyo Olympics. Two top-25 players will meet for a chance to play in the quarterfinals, with two very different styles of play being employed in the process. In our latest tennis picks, we examine the Schwartzman vs Khachanov match and provide our best bet for this showdown.
Diego Schwartzman vs Karen Khachanov Betting Pick
Schwartzman vs Khachanov Pick: Over 23.5 Games (+110)
Diego Schwartzman has won two straight matches to kick off his Olympic campaign, both of those coming in straight sets. He first beat Juan Pablo Varillas in two sets, before taking down Tomas Machac in straight sets. But with neither Varillas or Machac being ranked in the top-100 in the world, there are some valid questions as to just how good Schwartzman will be against Khachanov.
Concerning for Schwartzman will always be his ability to protect his own serve, as the vertically challenged Argentine lacks the power to pick up free points on serve consistently. Schwartzman was broken three times in three break points by Machac, which may not translate well to this match against Khachanov. But Schwartzman is always a threat to the serve of his opponents, which could even things out in a big way.
Karen Khachanov has beaten Yoshihito Nishioka in three sets and James Duckworth in straight sets to kick off his Olympic campaign. Like Schwartzman, the Russian hasn't exactly faced elite competition in this tournament. And his game has certainly not been without its flaws, as he dropped a set in round one and conceded the first break in round two against Duckworth.
Working in the favor of Khachanov in this match is the fact that he simply hits the ball harder than Schwartzman. The question for Khachanov is going to be whether or not he can control his superior pace on a consistent basis against a player who defends as well as Schwartzman does. Frustration is a common symptom of playing against Schwartzman, and Khachanov is no stranger to on-court frustration, which could be a volatile combination.
Schwartzman vs Khachanov has been played three times previously in competitive matches, with Schwartzman winning two of those matches. All of their competitive contests have come on hard courts, with two of those matches going three sets and one being taken in straights by Schwartzman. They have also faced off in a grass court exhibition match in 2019, which was taken by Schwartzman in three sets.
In three of the four confrontations between Diego Schwartzman and Karen Khachanov, there has been a deciding third set. Both players are going to have their moments in this match, but both lack the consistency to put the other away in straight sets in most cases. Schwartzman's lack of power will allow Khachanov to grab a set, while Khachanov's lack of all-around consistency will cost him a set. Taking the over 23.5 games at a plus price is a good way to approach this match.
Schwartzman vs Khachanov Pick: Over 23.5 Games (+110)
Olympic Tennis Betting FAQ
How heavy a favorite is Djokovic to win the gold medal?
Novak Djokovic is a massive -200 favorite to win this year's Olympic gold medal. He has yet to be challenged in this tournament and hasn't been pushed much at all this year. While Daniil Medvedev and Stefanos Tsitsipas are both inside of 4/1 odds to win the gold, it isn't likely that either player will be able to get the better of him when it counts.
Is Nishikori a threat to win the tourney?
Not really, no. Kei Nishikori would be a great story if he was able to win the gold medal on home soil. But Nishikori has already been pushed to three sets by Marcos Giron, who himself is a far cry from the Djokovices (Djokovii?) of the world. Nishikori likely won't last into the metal rounds, though tennis fans are likely cheering for him to do just that.
Is there a legitimate dark horse candidate to win?
It is hard to say that there is a real dark horse candidate left that can win the Olympic men's tennis gold medal. Djokovic is playing amazing tennis, to the point that even Medvedev and Tsitsipas are seen as a distant second and third choice to the world number one.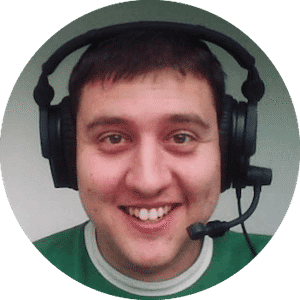 Jay Sanin
Jay Sanin is a sports writer and broadcaster from Albany, NY. He has covered sports betting and the gambling industry since 2013.